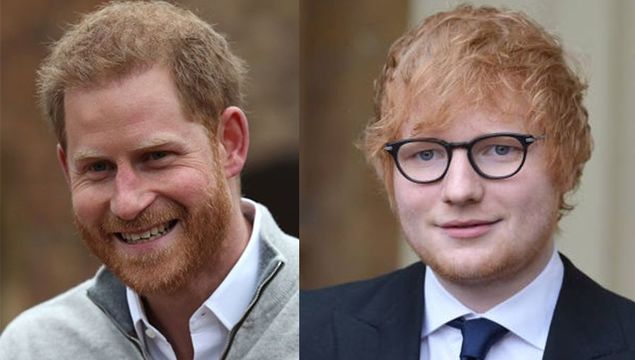 The 10th October marks World Mental Health Day, and to commemorate the occasion, Prince Harry and Ed Sheeran have teamed up to make a very special video
It was only a matter of time until the two most powerful redheads on the planet decided to unite. The day has come.
Ed Sheeran is well known for his emotive and honest pop songs, and Prince Harry has in recent years stepped forward for an ambassador for mental health. He's spoken candidly about his own troubles with his mental health and always encourages others to do the same.
Read more: Emma Corrin as Princess Diana
This week, the Sussex's and the Cambridge's put rumors of a rift to bed when they recorded voice overs World Mental Health day.
Now, Harry can be seen taking that effort one step further.
In the video, Ed Sheeran calls in to Harry at home (the doorbell is the tune of God Save the Queen), and hilarity ensues.
Watch the video below, courtesy of the @sussexroyal Instagram
Read more: Prince George at the Football