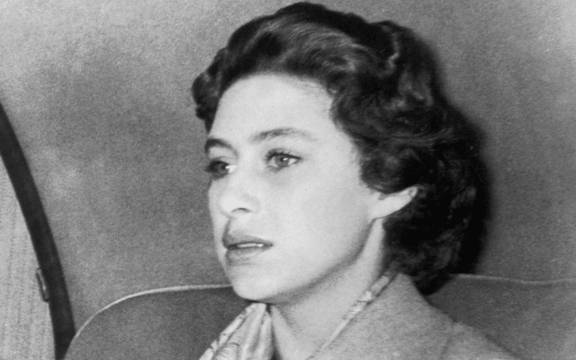 Newly declassified British Government documents have revealed that Princess Margaret was prevented from holidaying in Ireland during the 1960s over fears that a visit would re-energize the IRA.
Margaret, who was the younger sister of the late Queen Elizabeth II, planned to spend Easter in Birr Castle in County Offaly with her husband Lord Snowden, and their two children in April 1968, according to a declassified briefing letter. 
The visit would have coincided with the 52nd anniversary of the 1916 Easter Rising, prompting the British Embassy in Dublin to prevent Margaret and her family from visiting due to a fear of provoking republican sentiment in Ireland. 
The declassified documents, which are now part of the British National Archives, indicate that British Government officials first learned of Margaret's plan to travel to Ireland in January 1968. 
However, the British Embassy in Dublin quickly nixed the plans, citing problems during Margaret's visit to Ireland three years previously in 1965, according to a report in the Sunday Times. 
"The IRA succeeded in exploiting the opportunity for making trouble by various acts of hooliganism to protest against the presence of a member of the royal family on Irish soil," the British Embassy said in response to the briefing document. 
The correspondence noted that there had been a "steady process of consolidation of Anglo-Irish relations" in the years prior to Margaret's planned visit, adding that any visit may jeopardize such progress. 
"Apart from a few incidents by the IRA . . . the extremists have been fairly quiescent," the British Embassy said in 1968. 
"This has been largely due to the successful prosecution of the policy of the Irish government to let the organization 'wither on the vine', in which we have co-operated by refraining from naval visits." 
Dublin-based diplomat PA Carter noted that the vast majority of Irish people would welcome a visit from a member of the Royal Family. 
However, Carter conceded that militant republicans would feel "obliged" to create trouble, "even if it is merely to justify their existence". 
"The ambassador sympathizes very much with Princess Margaret's natural wish to have a quiet family holiday in Ireland," Carter wrote in response to the briefing letter. 
"Nevertheless, on political considerations he cannot but feel that, on balance, he must reach a conclusion adverse to the visit." 
Although British officials noted that extremist republicans had been "quiescent" during the 1960s, the IRA would resurface again following the outbreak of the Troubles after the Battle of the Bogside in Derry in August 1969. 
Lord Mountbatten, an uncle of King Charles III, was subsequently assassinated by the IRA while holidaying in County Sligo in 1979. 
Members of the Royal Family have made several high-profile visits to Ireland since the end of the Troubles, notably when Queen Elizabeth II made a historic visit to Ireland in 2011, becoming the first monarch to visit Ireland since King George V in 1911. 
* Originally published on our sister site, IrishCentral.com