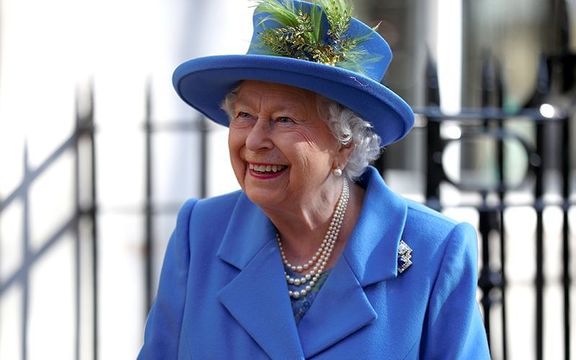 Her Majesty has joined the masses and jumped on her very first Zoom call
As the war with Covid-19 wages on, everyone has been forced indoors and been required to socially distance themselves from others as much as possible.
The Royal Family are no different. They've have been self isolating in their respective residences and have been unable to fulfill Royal duties. This has undoubtedly been difficult for the family, and probably means the end of Queen Elizabeth's Royal duties as a whole.
Throughout the coronavirus lockdown, we have seen various members of the Royal Family take to Zoom as a means of keeping contact with their followers, and carrying out what Royal duties they can. These calls have proven to be a great way of keeping morale high amon the British public during these trying times.
Now, for the first time, Queen Elizabeth has taken it upon herself to jump on a Zoom call, along with her daughter Princess Anne.
The purpose of this call was to celebrate the tireless work that has been put in by care workers in the UK and beyond. Queen Elizabeth took the call from Windsor Castle, and gave various care workers the floor, to hear their stories and praise their efforts. 
Queen Elizabeth and Princess Anne spoke to 4 different care workers who each had seperate roles to play in their respective care homes. 
Nadia Taylor, a carer from London, explained what Queen Elizabeth's presence meant. She said 'The call was about 45 minutes and the Queen was on for about 20 minutes of that. She asked us all questions. We talked about how we are all coping in the current climate with Covid-19. The Queen asked questions about how we all coped and called us extraordinary, which was very lovely. I felt a great sincerity coming from her, as well as the Princess Royal. I think she was trying to send a message that 'I'm still here, I haven't forgotten the nation and those most in need.'
Clearly, Queen Elizabeth is passionate about care workers and health workers, as she felt the need to buck the trend and appear on the Zoom call with everyone. Queen Elizabeth finished the call by thanking the care workers, and explaining howappreciative her and the rest of the nation are for their tremendous efforts during the fight against Covid-19.
Have a look at the clip below, courtesy of the @RoyalFamily Twitter page
To mark #CarersWeek2020, The Queen and The Princess Royal spoke to a group of carers who are supported by The @CarersTrust to find out more about the challenges they face. pic.twitter.com/ieMyPWlNeV

— The Royal Family (@RoyalFamily) June 11, 2020