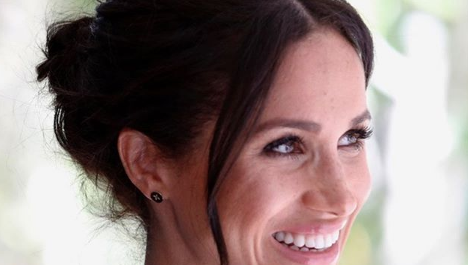 As Meghan Markle prepares to become a mother, we catch up with royal biographer Andrew Morton to hear his thoughts on the newest royal; and what Princess Diana would have thought of her daughter-in-law.
"SHE'D BE THRILLED!" Andrew Morton replies—enthusiastically, without any hesitation—when asked if Diana would be pleased by her son Harry's engagement. "To me, Meghan is what Diana always wanted to be: a self-starter, a humanitarian, somebody who is involved not just because it helps her career, but to make the world a better place from a fairly early age."
We've been discussing several of Morton's notable Royal ladies, specifically women who married into the House of Windsor. There's Wallis Simpson, the first American woman to wed British Royalty; Morton's Wallis in Love came out several years ago. "It didn't work out so well for her," he says. There's the subject of his upcoming book, Meghan Markle, the next American Royal bride: "She has a genuine star quality!" And, of course, there's Princess Diana.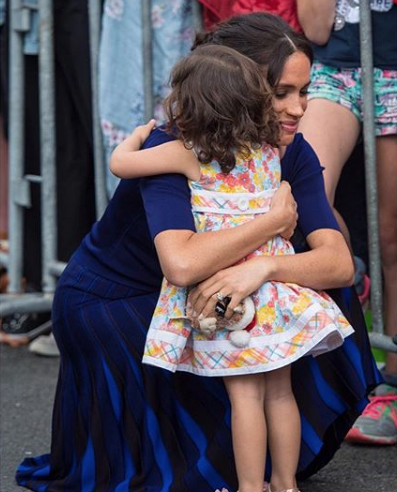 8
The Princess Diana effect
"Diana would just adore Meghan," Morton insists. One of the world's best-known biographers, he is accustomed to speaking on behalf of Diana, one of his first subjects, when asked; with her help, he wrote the definitive biography on the late Princess of Wales, which included her struggles with bulimia, loneliness, suicide attempts and her husband's infidelity with Camilla Parker Bowles. Diana: Her True Story forever changed the public's perspective of the Royal Family, and of Diana herself.

"She was seen somewhat as a fairytale princess before," adds Morton. "In terms of the Royal Family, she was not the star of the show. That was obviously the Queen, followed by Prince Charles. She was a glamorous walk-on part, and that's how they wanted her to behave—but the public felt differently. They saw in her something of themselves."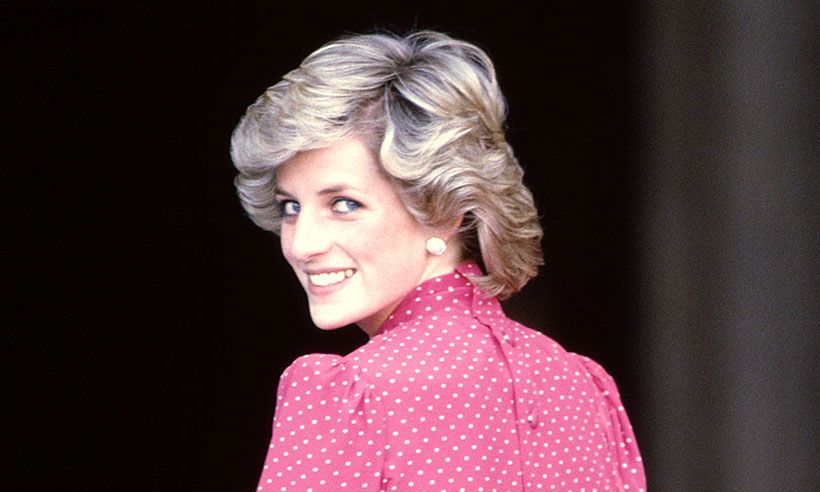 8
Readers were shocked when the book was first released in 1992—and even more so when, after her death, it was revealed Diana secretly collaborated with her biographer, whom she nicknamed "Noah" for secrecy.
"It was just a lighthearted joke. I think The New York Times described me as a 'notable author and historian,'" Morton recalls, explaining the acronym. Diana thought that was a bit pompous, so she called me 'NOAH' thereafter. In correspondence with James Colthurst, who acted as the go-between, she would say, 'How is Noah?' Or, 'What does Noah think about it?'"
Moving on to Meghan
A quarter-century later, "Noah" is working on the story of the future daughter-in-law Diana will never meet; Meghan: A Hollywood Princess hit bookstores just weeks before Markle walked down the aisle in St George's Chapel at Windsor Castle. But unlike Diana, who was only 20 years old when she married, Meghan is joining the Royals "fully formed," as her biographer puts it: "This is a girl who has already worked out what is important in life."
And unlike Wallis, hated by both the British establishment and its citizens, Meghan has been embraced. In her last Christmas address, Harry's grandmother, Queen Elizabeth, even said she looks forward to "welcoming new members" to the family in the coming year—a clear nod of approval.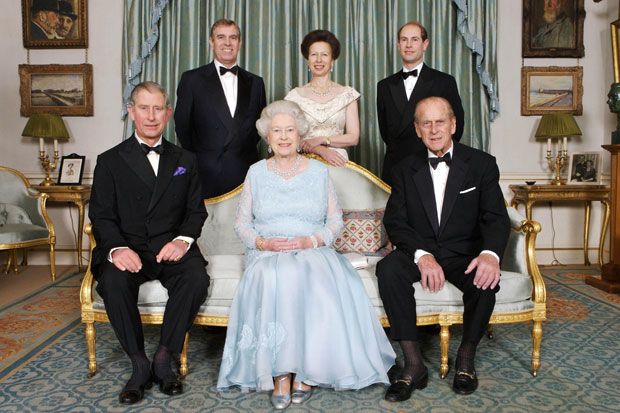 8
"William and Harry have the trust of the Queen, which is why they've been able to marry who they want," adds Morton. "If Harry had brought home a divorced, biracial American actress who was older than him back in the days when he was falling out of nightclubs and picking fights with paparazzi photographers, I think the Queen might have looked rather differently at it."
The changes Meghan faces
A graduate of Northwestern University, Markle played paralegal Rachel Zane on the TV drama Suits for seven seasons, but that's not all, says the author: "Of course, she was a successful actress—albeit in a TV show, not in movies—but she also had her own blog [the now closed lifestyle website The Tig]. She has employed people and she was working for the United Nations." [Markle has been a UN Women's advocate.] Yet even with all that life experience, Morton imagines a certain transition period.
"To go from being in the public eye, as she has been, to being totally immersed in it—this is almost like having your feet in the water, and then just being completely under. She's going to have to rethink her life and her priorities. It's going to be a very big change, but it also brings fantastic opportunities"—opportunities that are, of course, partly due to Diana.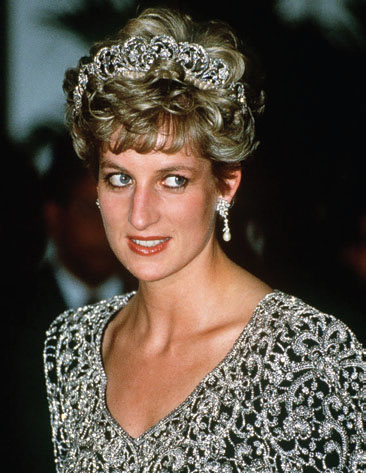 8
Diana famously used nicknames and go-betweens to keep her work with Morton a secret. "She felt she was bugged as well," says the author. "She had her rooms swept at Kensington Palace, but she still felt a lot more comfortable once we were using scrambler phones. Frankly, they were pretty primitive and probably useless—literally a security placebo."
Fifty years ago, the Royal Family was more of a civic family. "That is to say, it did civic duties—opened town halls, opened motorways, opened hospitals. It represented Britain abroad and so on. The transition has been that it's now a humanitarian family. Charities take precedence in a way that they didn't when, say, George V or Edward VII or even Edward VIII was around," explains Morton. "And the starting gun to all of that was Diana taking on AIDS patients in 1987. When she first entered the Royal Family, she was supporting a ballet charity and a children's charity. We've demonstrably moved on in terms of what the monarchy is all about."
The royal shift
That shift will continue, Morton believes, with this next generation of Royals, perhaps especially the women who have married in. "Meghan and Kate—it will be seen as a rivalry—something created by the tabloids. But I personally believe they'll work together and the monarchy will be transformed again," says Morton. He even envisions a more relaxed, informal, less standoffish style. "The days of white gloves and big handbags are over. You may see fascinators, but we'll be fascinated by Kate and Meghan," he adds cheekily.
 Describing Markle, Morton actually sounds like a true fan. "Her personality has a genuine, discerning sensibility. She is someone who has, throughout her life, lived by the motto
Be the change
." Not all of his subjects earn that level of praise from him. Certainly not the one before Meghan—Wallis Simpson, for whom Edward VIII gave up the throne.
In the shadow of Wallis Simpson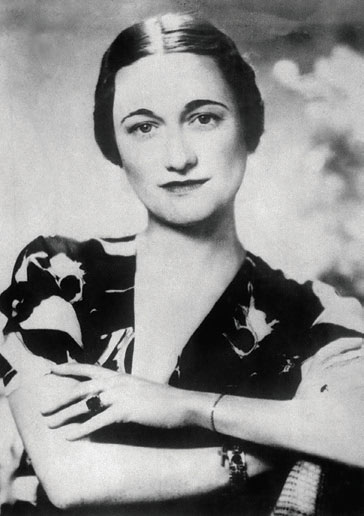 8
"The central premise is that Edward gave up his throne for the woman he loved, and the corollary is that Wallis was in love with him. But as I try to explain in the book, she was in love with several people—none of whom were Edward," says Morton.
"Wallis emerges as rather cruel, someone who has difficulty telling the truth as well, which always makes it more difficult for a biographer," Morton says, though her poor character doesn't make her less readable: "She's alive, she's charismatic—full of vim and sparkle, though not as much wit as she would like you to think." In Wallis in Love, Morton shows how one of the greatest Royal upheavals ever, Edward's abdication, was caused by a manipulative person's ambitions and choices.
That is, Morton says, how he creates his histories: "It's essentially saying these are people. What would motivate them? Why would they behave in this way? Just breaking each decision down, almost like a pointillistic version of biography. How did they really respond to this and why would one respond that way? That is how I've always approached it." And though they might be merely human, Morton knows his subjects and their many choices are also a part of something much larger.
"British history is defined, whether we like it or not, by the doings of the Royal Family. We talk about the Georgian Age, the Victorian Age, the Elizabethan Age. We shoehorn events and cultural changes into the different reigns. I don't know if this is going to be the Meghan Era, but let's wait and see." For now, though, Morton only sees her star ascending.
"She will introduce a gloss and a glamour, but also that charitable side. I think Meghan will build her own court," says Morton. "And I think Harry is lucky to have her—not the other way around."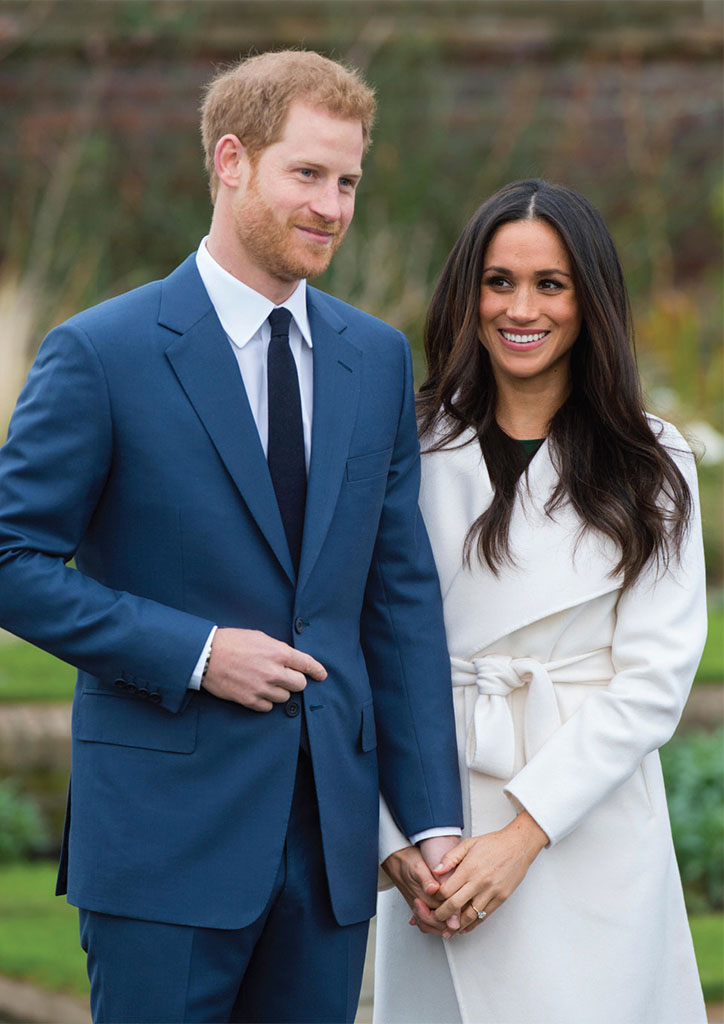 8