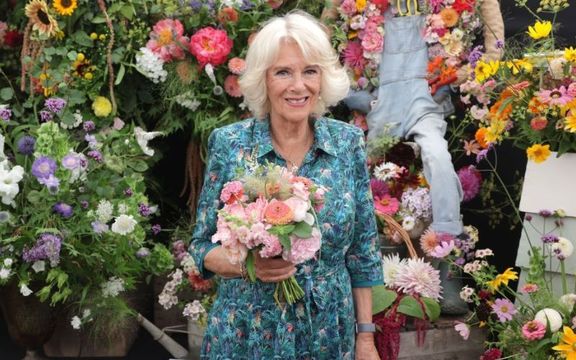 Camilla has never sought out the limelight, so how much do you really know about the Queen?
When Camilla Parker Bowles married King Charles in 2005, this private person who has strived for years to avoid the limelight became a public figure. Their love is a deep and lasting one, despite the prognostications of sceptics and circumstances that kept them apart in the past.
The world knows little about her but is discovering that she has a passion for rural living, organic gardening, fishing, hunting, and long walks in the country. 
A very happy birthday to Her Majesty The Queen! 🎂 pic.twitter.com/PFOyVvclQQ

— The Prince and Princess of Wales (@KensingtonRoyal) July 17, 2023
She also enjoys the theater and likes to get to London's West End with her famous partner as often as she can. Her son has been quoted as saying that she makes "the best roast chicken in the world." She has an optimistic disposition, a wide radiant smile that she flashes quite often, a deep hearty laugh, and a keen sense of humor. Friends know her as a warm and caring person and someone who is there for them through good times and bad. 
Camilla's early life
Camilla Rosemary Shand was born into an English upper-class family on July 17, 1947. The oldest of three children, she grew up in the village of Plumpton in East Sussex. Her mother, Rosalind, was a member of the Cubitt construction family.
Her father, Major Bruce Shand, a decorated World War II hero, was Deputy Lord Lieutenant of East Sussex, the Queen's official representative in the county. Starting her education at the coed Dumbrells School in the village of Ditchling about three miles from the family home, she was then sent to Queen's Gate School, a fashionable girls school in South Kensington. Later, she attended finishing schools in Switzerland and France. Family life is important to her, and she remains quite close to her sister, Annabel Elliot, and her brother Mark.
Camilla and Charles
In 1970 Camilla met Prince Charles at a polo match where the often-repeated story goes that she said to him: "You know that my great-grandmother was your great-great-grandfather's mistress, so how about it." The great-grandmother in question was Alice Keppel and the great-great-grandfather was King Edward VII.
This first meeting between Camilla and Charles was the beginning of a love affair that has spanned more than three decades. However, for whatever reasons, they drifted apart, and Camilla married Andrew Parker Bowles, a colonel in the Household Cavalry, in 1973, while Charles married Lady Diana Spencer in 1981.
After their marriages to other people and subsequent divorces, perhaps we should pick up the tale again in July 1998 when Prince William, the older son of Prince Charles and second in line to the throne, agreed to meet his father's partner "officially." Then, in November of that same year, Charles and Camilla made their first public appearance together outside the London Ritz Hotel, when they attended Camilla's sister's birthday party. Flashbulbs popped and photos of the couple were shown around the world the next day.
In February 2005, this middle-aged couple, both in their late 50s, announced their engagement. Two months later, the civil wedding ceremony took place within the Registry Office in the beautiful Guildhall on the High Street in Windsor, a building designed by the 17th-century architect Christopher Wren who also designed St. Paul's Cathedral in London.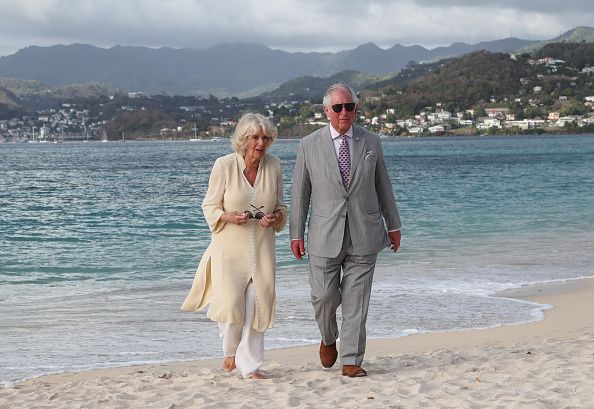 3
Camilla & charity work
The Queen supports a number of charities but, because of her family's experience, perhaps none is more dear to her heart than the National Osteoporosis Society, which campaigns for greater awareness of the fragile bone disease.
In 1997 Camilla became the patron of the organization and then was named its president in 2001. She has visited many bone units in hospitals across the country to help raise awareness of the disease and to highlight the importance of fighting it. During the official visit in Washington, DC the Queen met with professionals working to treat osteoporosis and patients with bone disease at the National Institutes of Health.
Then, with her husband at her side, she made her first public speech abroad since her marriage. She told the doctors and researchers around the table that "I first became involved with osteoporosis after both my mother and my grandmother died as a result of this devastating disease." Afterward, she was presented with an autographed, 404-page report on the disease, which she accepted, saying: "I'll do my best to get through it, but I'll need my specs. You can test me on it afterward."
Camilla & style
While newspapers quote acquaintances as saying that "she wasn't particularly clothes conscious," the Queen seems to be setting tasteful fashion trends for the mature woman with her outfits and stunning hats. She tends to wear knee-length coats and matching dress combinations in rich jewel colors that display a soft, elegant look.
She has many opportunities to step out and to show off her well-styled designer clothes as she did on December 7, 2005, for the world premiere of the film The Chronicles of Narnia: The Lion, the Witch and the Wardrobe at the Royal Albert Hall, and then a week later at the Royal Gala performance of Madame Butterfly by the English National Opera at London's Coliseum.
Her hats, usually by Philip Treacy, who designs hats for many of the women who attend Royal Ascot each year, have caused fashion excitement with their swooping feathers and wide brims that seem to suit the Queen so well.
An admirable quality that gives some idea of the inner core of the person is Camilla's consent that after her marriage to Prince Charles she be known as the Duchess of Cornwall rather than the Princess of Wales, the usual title for the wife of the heir to the throne. Since Charles took the throne earlier this year after Queen Elizabeth II's death, Camilla is now known as the Queen.
Fairy tales end with the words "happily ever after," but in the real world, life does not always go so smoothly. It does seem certain, however, that the Prince of Wales and Camilla are finally where they should be and, as they grow old together, "the best is yet to be" for this couple and, also, hopefully, for the monarchy of the United Kingdom.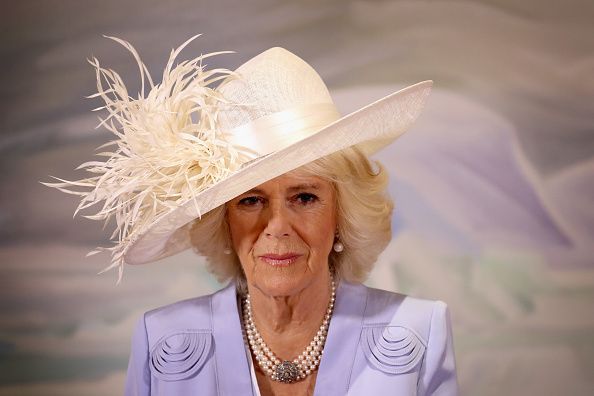 3
* Originally published in 2016.