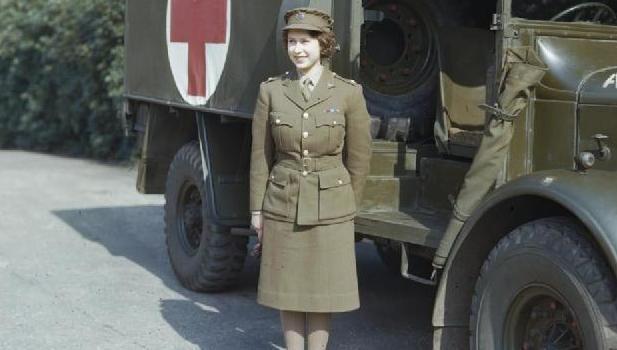 A PBS documentary, which aired in 2020 showed how the people and Queen Elizabeth lived through World War II.
Editor's note: Queen Elizabeth II, Britain's longest-serving monarch passed away on Sept 8, 2022, aged 96. Now, BHT takes a look back at some of the most popular stories which arose during her 70-year reign. 
The documentary, "The Queen at War", illustrated how "the longest-reigning monarch in British history was shaped by World War II. Princess Elizabeth's experiences during the war mirrored those of the public and helped shape her into the Queen she is today."
The movie explores the whole of the Second World War, from wartime evacuations of children (including Elizabeth and Margaret) to the bombing of Buckingham Palace and finally to King George VI's historic speech on VE (Victory in Europe) Day.
Learn how the longest reigning monarch in British history was shaped by World War II. "The Queen at War" premieres Tues, May 5 at 8/7c. pic.twitter.com/yU9UqTmZE2

— PBS (@PBS) April 29, 2020
The documentary (see trailer below) shares rare footage from outside Buckingham Palace, in London, following King George VI's announcement that Germany had surrendered. The Royal stand at the Palace balcony alongside Prime Minister Winston Churchill as the crowds below cheer. 
That evening Margaret and Elizabeth convinced their father to allow them to go celebrate with the public. The Queen described it as "the most exciting night of her life."
To this point, there has been no footage of the Queen dancing in The Mall in the public realm but filmmakers clearly did include it in the archives. 
Chris Granlund the executive producer of the film told Town and Country magazine "There is no existing footage of the Queen in the crowd that we know of. She was in uniform; she was with a small group, but we certainly didn't find any. It was an unprecedented thing.
He added, "It was probably the first time she'd been in a crowd of people of that size without it being a ceremonial occasion—[It was] probably the first time in her life, and probably the last time that she was, in a sense, free to wander, relatively free to wander and roam among a crowd of people in London. It is quite extraordinary."
You can watch "The Queen at War" on PBS here.
* Originally published in 2020, updated in 2023.