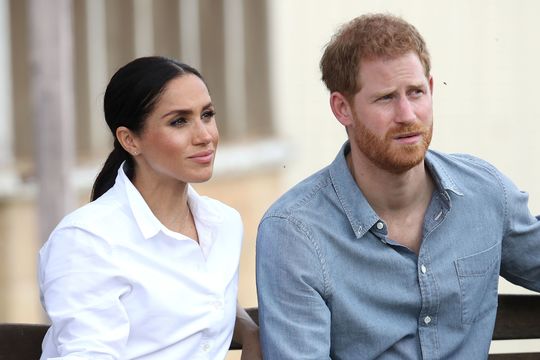 Harry and Meghan's first child could be awarded the title Earl of Dumbarton, but what does that actually mean?
Meghan gave birth to a bonny 7lb 3oz baby boy on May 6, and while we already know the little fella won't be given a HRH title, he is set to called Earl of Dumbarton after Prince Harry was given the subsidiary title Earl of Dumbarton in July 2018 on occasion of his wedding. And, as the sone of a duke, will receive one of his father's titles, in this instance Earl of Dumbarton. 
Read more: 7 royal birth traditions you've never heard of
Where does the title come from?
Earl of Dumbarton was initially created in the Peerage of Scotland in 1675 and was given to Lord George Douglas for his services in the 17th-century war between the Dutch Republic and France.
The title became extincy in 1749 when the Earl's only son died, unmarried, and was recently renewed when the Queen conferred it to Harry.