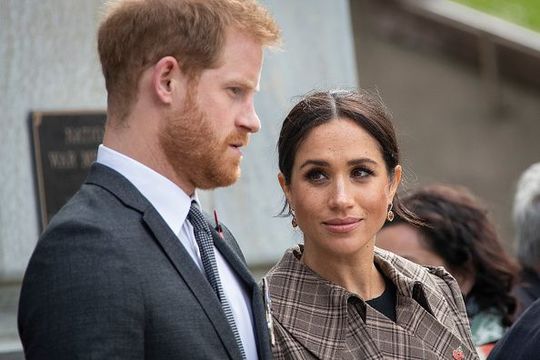 Harry and Meghan have made yet another announcement regarding their relationship with the tabloid press
Harry and Meghan have made somewhat of a habit out of releasing interesting statements, at interesting times. This week is no different.
We all know that Harry and Meghan have enjoyed a...tumultuous...relationship with the British media, to say the least. They have repeatedly expressed their disdain for the UK tabloid media and have taken step after step to distance themselves from it.
The Sussex's decision to leave the UK for North America raised eyebrows all over the world. Following that, their decision to step back from the Royal Family altogether drew ire from royalists and journalists alike.
Now, it seems, Harry and Meghan are ready to go another step further.
The announcement
In an unprecedented and unexpected move, Harry and Meghan sent a letter to editors of The Sun, The Daily Mail, The Mirror, and The Express. The letter said that Harry and Meghan will now adopt a 'zero engagement' policy with anyone working with these newspapers.
In their letter, Harry and Meghan explain that they believe in the importance of a free press, and that functioning media is the cornerstone to any successful democracy. 
This sentiment clearly doesn't apply to the tabloid press, who the couple feel will manipulate and in many instances downright lie in order to produce a good story. 
The Sussex's had this to say;
'It is gravely concerning that an influential slice of the media, over many years, has sought to insulate themselves from taking accountability for what they say or print – even when they know it to be distorted, false, or invasive beyond reason. When power is enjoyed without responsibility, the trust we all place in this much-needed industry is degraded.There is a real human cost to this way of doing business and it affects every corner of society. The Duke and Duchess of Sussex have watched people they know – as well as complete strangers – have their lives completely pulled apart for no good reason, other than the fact that salacious gossip boosts advertising revenue.'
Clearly, Harry and Meghan have had enough of the tabloid press. Prince Harry in particular has always had disdain for the press due to the treatment his mother, Princess Diana, recieved.
Stay tuned to BHT for updates on the situation