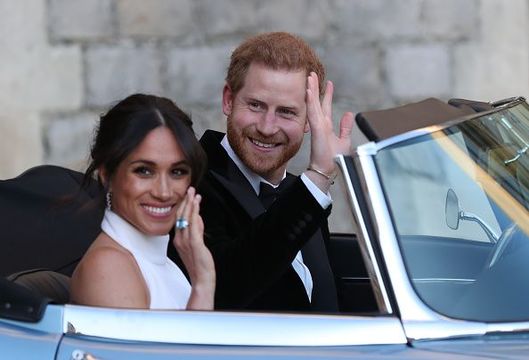 This certainly reads like a goodbye
Just last night, Harry and Meghan's Instagram page shared what certainly reads like it's final goodbye to the 'community' they created on the platform.
Interestingly, this post comes almost a year to the date after their very first post on the account, which was on April 2nd.
It has been an action packed year for Harry and Meghan. The pair started the year off as busy as any Royal couple ever has. They were extremely visible at events, and appeared to be really embaracing their roles as Royals.
Then came Megxit.
Somewhere, along the journey Harry and Meghan were on, things went sour. The media treatment of the couple crossed a line in the eyes of Harry and Meghan, and they simply decided enough was enough.
The couple announced that they would be stepping back from the Royal Family and were planning on making the move across the pond to Canada.
It seems that now is the time for the couple to truly step back and take some time away from the limelight.
In their post, they had this to say
As we all find the part we are to play in this global shift and changing of habits, we are focusing this new chapter to understand how we can best contribute. While you may not see us here, the work continues.
It certainly seems like the time has really come for Harry and Meghan to step away from the family and become financially independent. 
Read their post below, from the @sussexroyal Instagram account