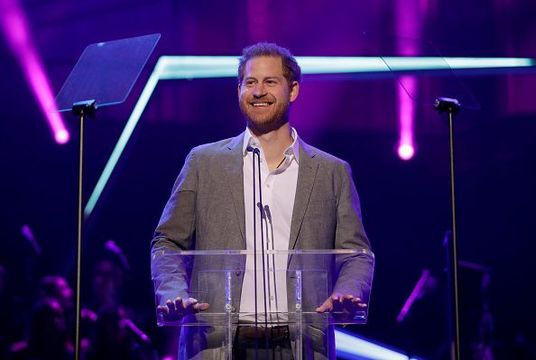 Prince Harry really is embracing the festivities this year
Prince Harry sure does look good in a red suit.
The Duke of Sussex has recorded a special Christmas message for 'Scotty's little Soldiers' a charity for children who have lost parents in the military.
The charity is of course one that is close to Harry's own heart, considering he lost his mother at the age of just 12.
Read more: The Royals are getting in the Christmas spirit!
In his message, which was played at the organization's charity dinner, he said 'I heard there's 190 of you this year, so please cause as much chaos as humanly possible. I also want to encourage you guys to look around and realize you are part of a family, part of an amazing community, and that there is support for you every single day, should you need it.'
Have a look at the video below, courtesy of Sky News