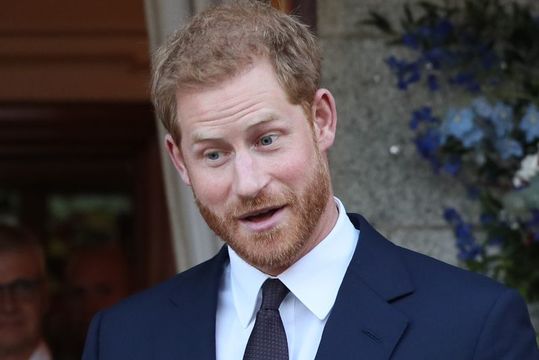 The Royal Family have removed Prince Harry's "Royal Highness" title, three years after he stepped away from his royal duties.
Birthright means quite a lot when it comes to the Royal Family, as we all know. Born into Royalty, Harry, the Duke of Sussex grew up in the spotlight and was always known to be a prince.
Whether or not Harry was comfortable with this label as he grew older is certainly unclear, but he has made one thing clear; he wishes to step away from royal duties. 
Harry and his wife Meghan's very public and very painful exit from the Royal Family in January 2020 raised eyebrows around the world and the nature of the pair's exit meant that it appeared like many bridges were burned between them and the Royal Family.
Interestingly, Prince Harry is still a duke and a prince by birthright, making him still in the line of succession to the throne.
But, Harry and Meghan made the choice to give up their His / Her Royal Highness (HRH) titles when they left the Royal family meaning that they won't be referred to by their "Royal" names and an update on the Royal Family's official website in August 2023 has made it official. 
Until recently, the Duke of Sussex was still being referred to by His Royal Highness title on the website, which is often used as a reference by media and the public for clarifying official titles, news updates, and other useful information about the monarchy.
In a statement Buckingham Palace said, "The Royal Family website contains over five thousand pages of information about the life and work of the Royal Family," the statement said. 
"Following the death of Her late Majesty Queen Elizabeth II, content has been revisited and updated periodically. Some content may be out of date until this process is complete."
Prince Harry and Meghan chose to title their children Prince Archie and Princess Lilibet, which is technically their right as the grandchildren of a Monarch.
As Meghan only married into the family, her status as a 'princess' is a little bit more unclear, with many Royalists claiming that she has completely lost the title. 
* Originally published in Sept 2020, updated in August 2023.