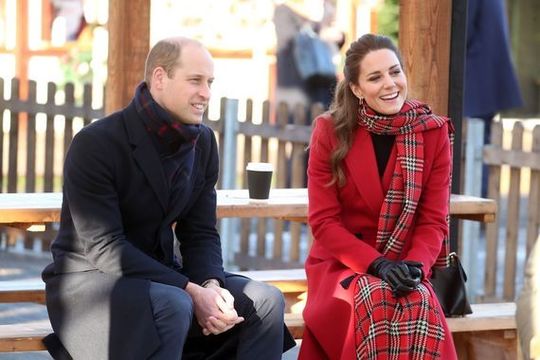 Kate and William may be taking their holidays in Balmoral this year
Queen Elizabeth is currently spending her Summer in Balmoral Castle, in what is known to be one of her favorite annual traditions.
This will be Queen Elizabeth's first year spending her holidays without Prince Philip by her side, but news has emerged that details how Kate and William may be making the journey up north to join her.
Due to the pandemic, international travel has been heavily curtailed. This means that there will be more incentive to travel within the UK in order to adhere to the rules surrounding international travel.
Prince William and Kate Middleton to join the Queen at Balmoral this summer? https://t.co/O3jTGWaX60

— HELLO! (@hellomag) July 27, 2021
While Queen Elizabeth is in Balmoral, with the UK's Covid-19 restrictions having been lifted on July 19, it's thought that members of the Royal Family might well join her for some private family time. 
It is nothing strange for the Cambridge family to join Queen Elizabeth in Balmoral as they have done over the years. Balmoral estate has over 50,000 acres to explore, so there is never a dull moment for the Cambridges who have plenty of things to discover on the grounds.
Prince William has spoken before about how Scotland and Balmoral are very special places for him. In May, he said "Scotland is a source of some of my happiest memories but also my saddest. I was in Balmoral when I was told that my mother had died. Still in shock, I found sanctuary in the service at Crathie Kirk that very morning and in the dark days of grief that followed, I found comfort and solace in the Scottish outdoors. As a result, the connection I feel to Scotland will forever run deep. Alongside this painful memory is one of great joy because it was here in Scotland 20 years ago this year that I first met Catherine."
Clearly, Balmoral and Scotland occupy a special place in William's heart. They will presumably link up with Queen Elizabeth in Balmoral sooner rather than later.