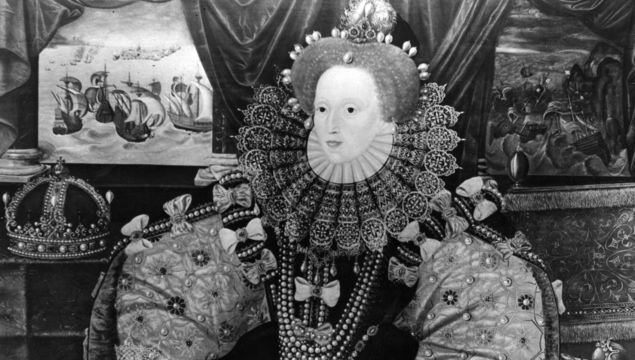 A new exhibition opening this weekend at Hampton Court Palace is set to show cloth that's believed to have made a dress worn by Elizabeth I herself
For years, St Faith's Church in the village of Bacton in Herefordshire used an altar covering that they knew was from the 1600s, but without realizing that it was quite possibly the fabric from a dress owned by Queen Elizabeth I.
Read more: Did Mary Queen of Scots kill her husband?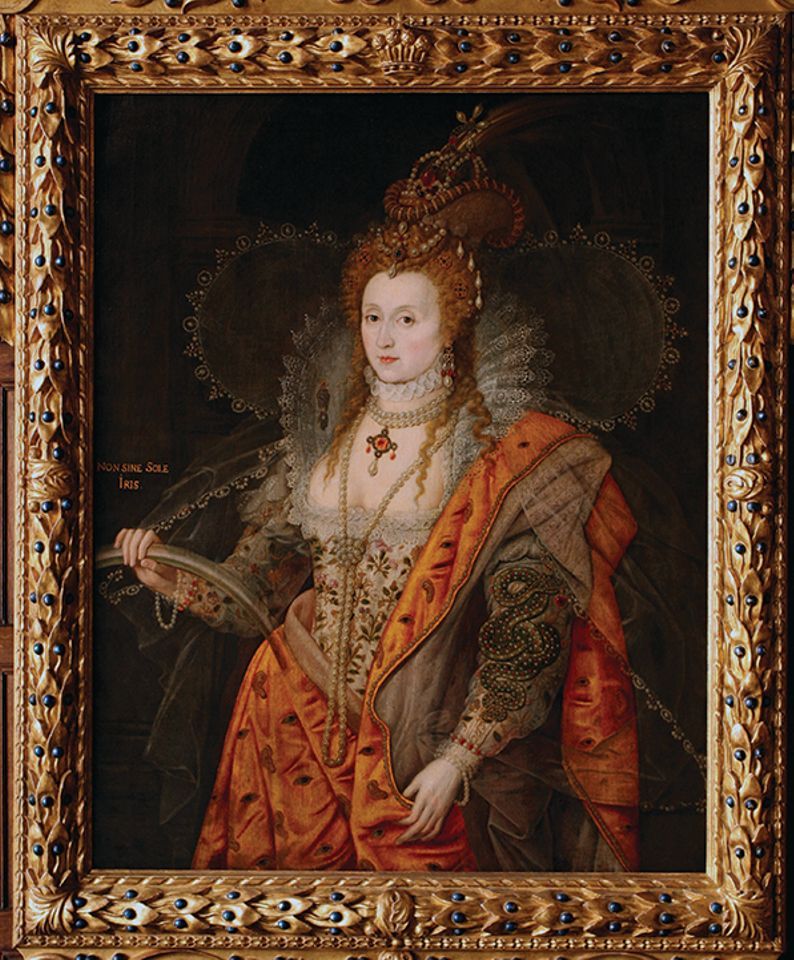 3
It was only in 2016, when Tudor historian Eleri Lynn, a collections curator for the independent charity Historic Royal Palaces, saw a photo of the covering and thought it bore a remarkable resemblance to the dress worn by Elizabeth in the Rainbow Portrait, which was painted between 1600-02 and sees the Queen wear a dress with a similar pattern. 
Read more: The truth about the reign of Queen Elizabeth I
The church is associated with Blanche Parry, a woman who served in Elizabeth's court and was a Bacton native. In fact, Parry served as her first lady of the bedchamber.
"The altar cloth looked to be late 16th-century to me, so I thought I'd better go have a look," Lynn says. "Really excitingly, we know that Blanche received gifts from Elizabeth herself, so I went there slightly heart-in-mouth."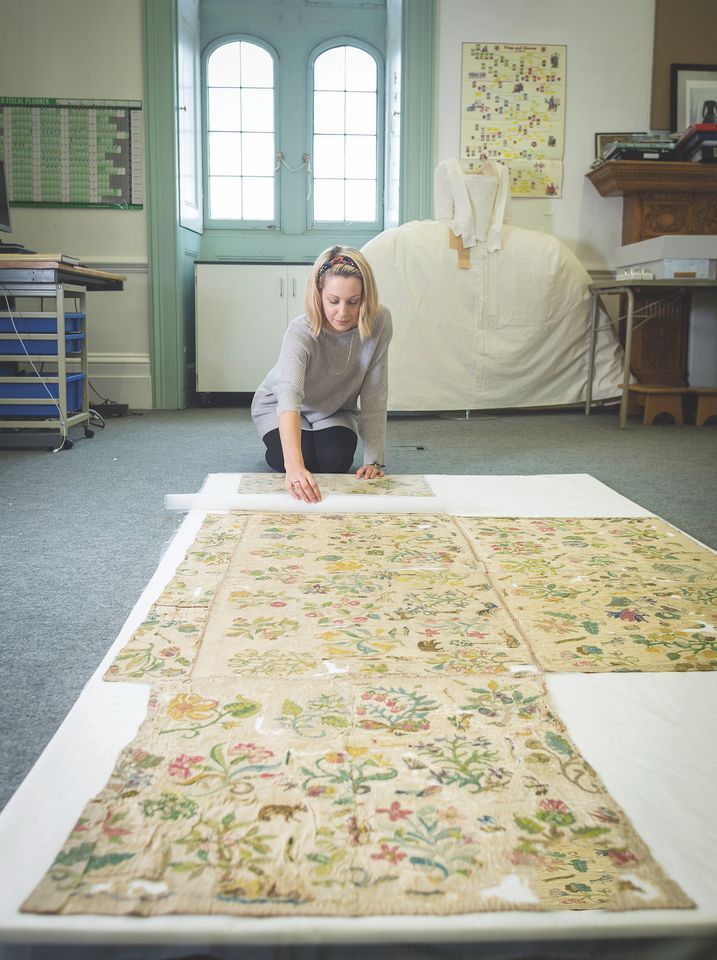 3
"As soon as I saw it I knew it was special because of the materials and the level of skill in the embroidery," she says."The amount of silver [threads] in the cloth would have cost as much as a substantial house in the 16th century."
Read more: Who was Elizabeth I's spymaster
The fabric was borrowed from the church and has spent the past three years being studied by Tudor experts at Hampton Court Palace. While there, it took 1,000 hours to conserve. 
The fabric is a rarity, as up til now it has been believed that only accessories owned by the Queen have survived. 
The original Rainbow Portrait will also be on show alongside the fabric, on loan from borrowed from Hatfield House in Hertfordshire.
The Lost Dress of Elizabeth I, Hampton Court Palace, East Molesey, Surrey, 12 October–23 February 2020