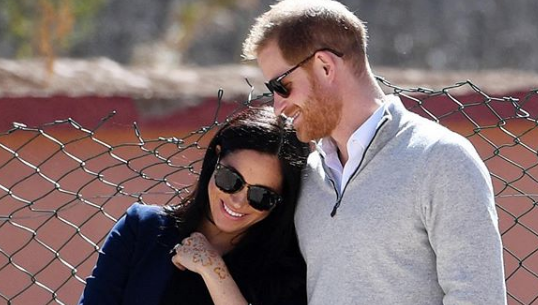 She gave up her acting career when she married Prince Harry, and as she prepares to give birth to the couple's first child and moved into their new home we can't help but ask, who pays Meghan Markle to be a princess?
She's a non-working royal, who has renovated a house and recently visit Morocco on state business with a wardrobe estimated to be worth £111,000.
So who does pay for Meghan Markle to live her best princess life?
Read: The changing monarchy and Meghan Markle
In a nutshell, it's a mix of the British taxpayer, Prince Charles and Prince Harry's inheritance from Princess Diana. Plus Meghan sold her Toronto home for over $1.5 million, so she has a few quid herself. 
Read: Andrew Morton on Meghan Markle
Some of the royals, like Princess Eugenie, Princess Beatrice and Mark Phillips have real jobs. But for high ranking royals like Harry, Meghan, William and Kate, the expectation is that they work full time within the family. Carrying out royal duties, visiting charities and generally being out and about. Which means that the family covers their expenses. 
In Meghan's case, that money comes from Prince Charles' holdings of the Duchy of Cornwall. Once the voluntary taxes are paid, the remaining funds help support Prince Charles and his children. Prince Harry also get an annual allowance from Princess Diana, which we have no doubt helps the couples finances. 
Plus, Meghan still gets royalties from old Suits episodes, which is a nice little money earner if you can get it!
2
So there you have it, being a princess is a lucrative business.