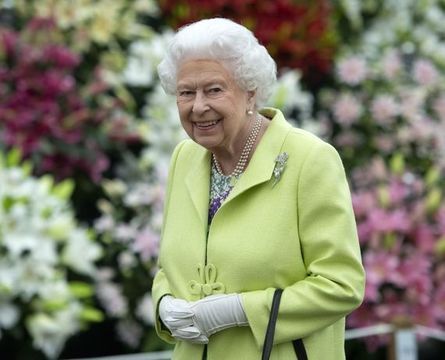 People all over the United Kingdom are planting trees to mark Queen Elizabeth's Platinum Jubilee in 2022, celebrating her 70th year as monarch.
This week saw Queen Elizabeth join Prince Charles in planting a tree to celebrate the upcoming Platinum Jubilee.
The Queen's Green Canopy is a "unique tree planting initiative created to mark Her Majesty's Platinum Jubilee in 2022 which invites people from across the United Kingdom to 'Plant a Tree for the Jubilee.'"
The aim of the scheme is to urge "everyone from individuals to Scout and Girlguiding groups, villages, cities, counties, schools and corporates to play their part to enhance our environment by planting trees from October, when the tree planting season begins, through to the end of the Jubilee year in 2022. "
We're so excited to launch The Queen's Green Canopy, a UK-wide #tree planting initiative to mark Her Majesty's Platinum Jubilee in 2022 🎉

Her Majesty joined The Prince of Wales for the first #Jubilee tree planting at Windsor Castle earlier this year 🌳#queensgreencanopy pic.twitter.com/Ddb56HaTco

— QueensGreenCanopy (@QGCanopy) May 17, 2021
Prince Charles recorded a video message to promote the initiative in which he encouraged viewers to "plant a tree for the jubilee – in other words, a 'tree-bilee'".
As well as this, the Prince of Wales discussed Queen Elizabeth's history with planting trees. He said "Throughout Her reign, The Queen has officially planted more than 1,500 trees all over the world. In March, during the most recent planting season, I was delighted to have an opportunity to plant a tree with Her Majesty in the grounds of Windsor Castle to launch this very special initiative. There is a reason for this profoundly symbolic act.  Planting a tree is a statement of hope and faith in the future."
National Love a Tree Day falls on the 16th of May every year, so the Royal Family's initiative has been launched at a fitting time. 
Have you considered the possibility of planting a tree? 
Planting a tree is simply the perfect way to remember your ancestors or celebrate friends and family. 
Now, with the help of British Heritage Travel's sister company at the Irish Heritage Tree, you too can have the opportunity to plant a tree and honor those closest to you!
The Irish Heritage Tree program promises to commemorate the spirit of your loved one, blessed occasion, family name, or proud organization.  Envision your tree as part of the pastures and woods of the breathtaking landscape of Ireland, surrounded by wildflowers, by pathways and rivers, near the sanctuaries of foxes, birds, and fish.
The Irish Heritage Tree provides an opportunity to plant a native tree, and share this extraordinary gift with family and friends, be it in memory or in celebration.
Planting a tree, including a certificate of dedication, costs only $69.99 with an additional option to receive your certificate framed for an extra $29.99.
The simple act of planting a tree represents a belief that the tree will grow to provide us with clean air, cooling shade, habitat for wildlife, and endless natural beauty. They are also a symbol of heritage and as the years go on the roots of your tree will keep growing in the soil, forming a deeper and everlasting memory of your loved one.