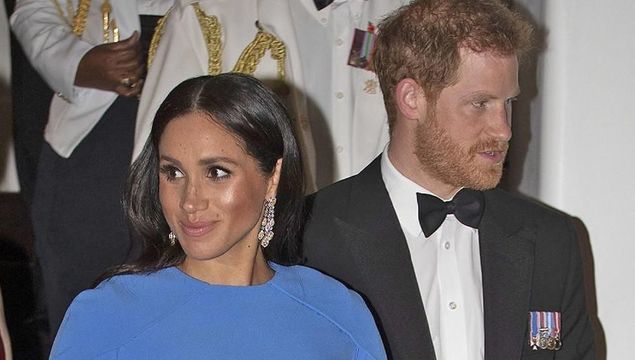 The news that Meghan Markle and Prince Harry are expecting their first baby was met with great excitement when annouced by Kensington Palace. But did you know that the baby won't get an HRH?
Despite the children of Prince Willian all getting an HRH title, Harry's won't because of a law passed by their great-grandfather in 1917 which limited the lines of succession. 
King George V limited titles within the royal family in 1917, with a law that says: "The grandchildren of the sons of any such Sovereign in the direct male line (save only the eldest living son of the eldest son of the Prince of Wales) shall have and enjoy in all occasions the style and title enjoyed by the children of Dukes of these Our Realms."
So what does that mean?
Basically that any children the Duke and Duchess of Sussex have can adopt a lesser title of Lord or Lady Mounbatten-Windsor; while the first born son can adopt the title Earl of Dumbarton; which was presented to Harry by the Queen on the morning of his wedding.