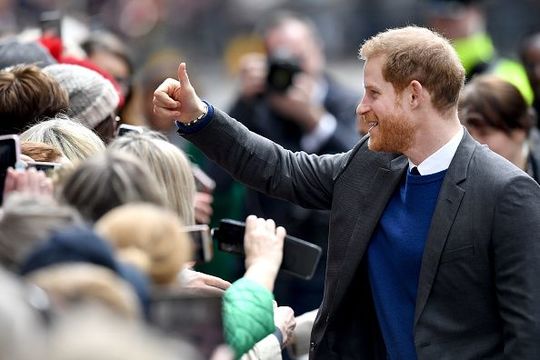 Prince Harry is helping to mark the 75th anniversary of Thomas the Tank Engine
Prince Harry is all smiles in this clip as he helps to introduce the 75th episode of  'Thomas and Friends', which will be a special episode featuring all of the cartoon trains we know and love, as well as some members of the Royal Family!
Thomas the Tank Engine was created in 1945. The character was written by Reverend Wilbert Awdry, who was a clergyman, and appeared in 'The Railway Series'.
Read more: BHT's latest issue
Awdry's work was continued on by his son, Christopher. As the series grew and grew, a television adaptation was created in 1984. The show, 'Thomas and Friends' is still running to this day, and Thomas the Tank Engine remains a household name in the UK.
Now, Prince Harry has stepped up to introduce the show, and can be seen in this clipping sitting back in an armchair, and introducing the new episode. Archie probably isn't quite ready for books just yet, but maybe this will give Harry some practice!
Prince Harry has actually been a Thomas the Tank engine fan for far longer than you may believe. He can be seen in early school photos of his carrying a Thomas the Tank Engine bag!
Harry introduced the episode by saying 'It all began when a young boy lay ill in bed. His loving father entertained him with stories of a special railway on the magical island of Sodor.'
'Those stories would go on to become the tales of the most iconic tank engine the world has ever known, Thomas the Tank Engine... 'Thomas & Friends' is celebrating 75 years of friendship and teamwork.'
Both Queen Elizabeth and Prince Charles appear in the story, where a young boy is invited to London to collect an award from Her Majesty, and Thomas is tasked with getting him there safely.
Have a look at the clip below