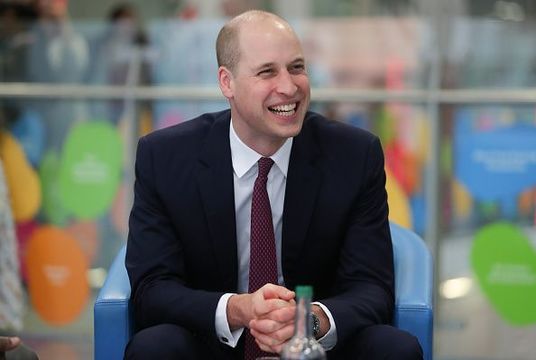 Prince William and Stephen Fry have joined forces for a hilarious video
With everyone bored at home in lockdown due to Covid-19, Stephen Fry and Prince William have put their heads together and created an iconic comedy skit for everyone to enjoy.
These days, Zoom calls are all the rage. They have completely taken the place of real-life social interaction, and have become the primary way for people to chat with their loved ones.
We have already seen the Cambridges hopping on a Zoom call with NHS staff, Prince Harry chatting away for the WellChild charity, and there were even reports that Queen Elizabeth had the whole of the Royal Family jump on a call for her birthday this week.
Well, now Prince WIlliam has decided it's time for a bit of comedy in everyone's lives. He's teamed up with famous British actor Stephen Fry, and created a hilarious video to see us all through these dark times.
The sketch was for BBC show 'The Big Night In' a television special in aid of coronavirus relief.
Charity organizations Comic Relief and Children in Need crafted the programme of the show.
In the clip, Prince William can be seen asking Stephen Fry if he's seen anything decent on the television of late, and lamenting the lack of 'Eastenders' on everyone's screens at home.
After Stephen Fry suggested Prince William check out 'Tiger King' the Duke of Cambridge explained he 'tends to avoid shows about Royalty.'
Overall, the segment was a huge success and has been met by many calling for Prince William to branch out into the acting world, as the talent is clearly there.
Whether or not the Duke of Cambridge makes the jump over to Hollywood will remain to be seen.
He may have somewhere to stay, at least...
Have a look at the clip below