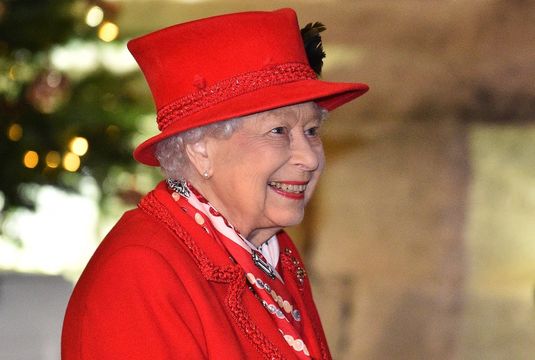 Her Majesty passed away peacefully on September 8, 2022, at the age of 96. To mark her 90th birthday in April 2016, the book The Servant Queen And The King She Serves contained a forward written by Her Majesty, including personal thoughts on her Christian faith.
Editor's note: Queen Elizabeth II, Britain's longest-serving monarch passed away on Sept 8, 2022, aged 96. Now, BHT takes a look back at some of the most popular stories which arose during her 70-year reign. 
Bible Society's website states that the book "uses the Queen's own words to draw out the central role of her trust in Jesus Christ."
"I have been — and remain — very grateful to you for your prayers and to God for his steadfast love,"  she writes in the forward.
A 12-page booklet version for schoolchildren was published last week and is available on the Scripture Union website. It contains information about Her Majesty's weekly church visits and quotes from her Christmas addresses:
"For me, the life of Jesus Christ, the Prince of Peace, whose birth we celebrate today, is an inspiration and an anchor in my life. A role model of reconciliation and forgiveness, he stretched out his hands in love, acceptance and healing. Christ's example has taught me to seek to respect and value all people of whatever faith or none."
- From the Queen's Christmas Message, 2014.
Author Mark Green wrote: 
"The Queen marks her 90th birthday this year. To celebrate, Bible Society has joined forces with HOPE and the London Institute for Contemporary Christianity (LICC) to publish a book about the Queen's Christian faith.
"This beautifully-illustrated short book uses the Queen's own words to describe her faith in God, offering us all an inspiration.
"In all that change, the Queen's faith has remained consistent. The Servant Queen explores and celebrates the place of Her Majesty's Christian faith in the context of her formal role, public ceremony, her personal and family life, in times of celebration and in the face of adversity.
"We're also honoured that The Queen herself has provided the foreword for this book."
* Originally published in 2016. Updated in 2023.