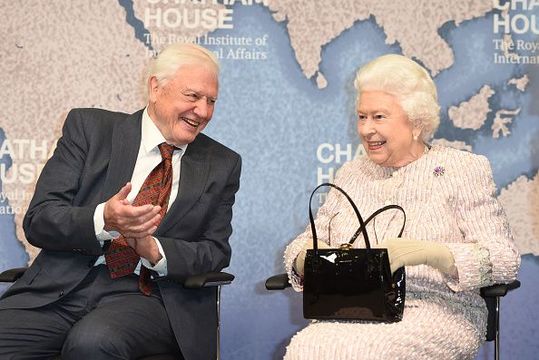 Did you know that the late Queen Elizabeth and national treasure David Attenborough were pals? This clip of the pair will make you smile.
Editor's note: Queen Elizabeth II, Britain's longest-serving monarch passed away on Sept 8, 2022, aged 96. Now, BHT takes a look back at some of the most popular stories which arose during her 70-year reign. 
Best known as an animal lover and natural historian, David Attenborough has lit up TV screens across the UK and beyond for many years.
Attenborough's work, particularly with the BBC, has become iconic. His narration and knowledge of exotic wildlife has earned him a lifetime of awards, and a knighthood.
Attenborough and Queen Elizabeth became friends over the years, which is obvious in this clip!
A documentary released in 2018, called The Queen's Green Planet, drafted in David Attenborough to spend some time with Her Majesty on the grounds of Buckingham Palace.
The pair can be seen chatting while strolling around the grounds, enjoying the shrubery, and commenting on the noise of a helicopter circulating above.
Have a look at the clip below, courtesy of ITV News: