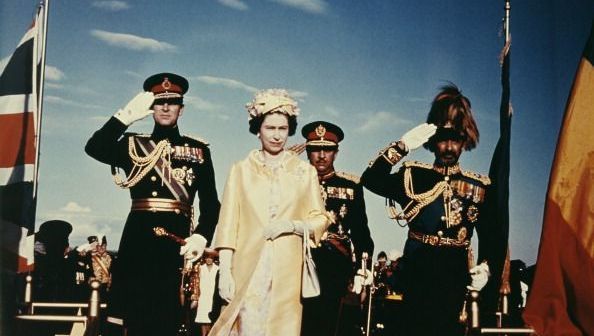 Have you seen this amazing footage?
These days, the Royal Family spends a huge amount of time travelling around the world visiting dignitaries and building relationships.
In 1965 however, international travel was not as easy as it is today, so for Queen Elizabeth and Prince Philip, their trip to Ethiopia was a huge occasion.
Read more: Why only some Royals wear tiaras
It is certainly fair to say that all the stops were pulled out for the Royal visit, as swaths of people came to try and catch a glimpse of the Queen.
Queen Elizabeth was greeted by Emperor Haile Selassie, who showcased the crowds dancing in the street upon her arrival.
Have a look at the footage below, courtesy of British Pathe
* Originally published in Nov 2019.