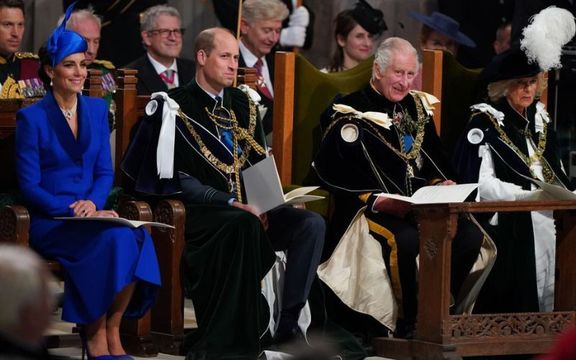 The newest financial report reveals the Royal Household's spending from 2022-2023.
Ever wondered how much the Royal Family cost the taxpayer? Accounts for the Sovereign Grant released at the end of June 2023 show that in total, the Royal Household's net expenditure was reported to be £107.5 million ($136 million). This compares to the total Sovereign Grant of £86.3 million ($109.1 million) and the additional income of £9.8 million ($12.4 million).
The Sovereign Grant is an annual lump sum from the British government that funds the Monarchy's household's official expenses, such as covering the costs of travel, security, staff, and the upkeep of royal palaces. 
Where did the money go?
This year's financial statement covers a period of significant transition for the Royal Household, reflecting the Platinum Jubilee and State Funeral of Queen Elizabeth II, the Accession of The King, the lead up to Their Majesties' Coronation, and the coming together of staff from two Households.
In addition, the Reservicing of Buckingham Palace added to the costs. The Royal household is now in its seventh year of a ten year plan of major renovations. 
The most expensive event of the year was the funeral of Queen Elizabeth in September 2022, costing about $2 million.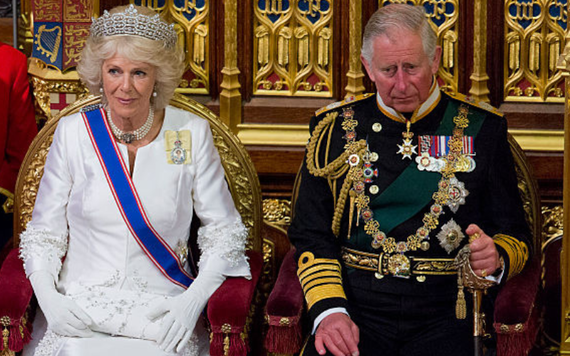 2
Reflecting on the year 2022-23, the Keeper of the Privy Purse, Sir Michael Stevens, said:
"The year covered in today's report represents an exceptional period of transition for the Royal Household. As we look back on those twelve months, we reflect on how the nation came together to celebrate the Platinum Jubilee of Queen Elizabeth II in June, and to mourn Her Late Majesty in September while marking the Accession of The King, as well as the months of preparation leading up to Their Majesties' Coronation.
"In addition to these historically significant moments, this year saw the return of many events that had been missing from the calendar throughout the pandemic, including Garden Parties, Maundy, Garter, and of course the first inward and outward State Visits of The King's reign. More widely, the Household has adjusted to supporting the full and busy programs of Their Majesties, following a period during which in-person engagements were not possible.
"Like other organizations, the Royal Household has not been immune to the impacts of the joint challenges of the pandemic and inflationary pressures, which have resulted in a flat Sovereign Grant.
The figure for the year remained unchanged at £86.3 million, with a significant proportion funding the Reservicing of Buckingham Palace, which is now in its seventh year. This figure will remain unchanged at £86.3 million for the year 2023-24."