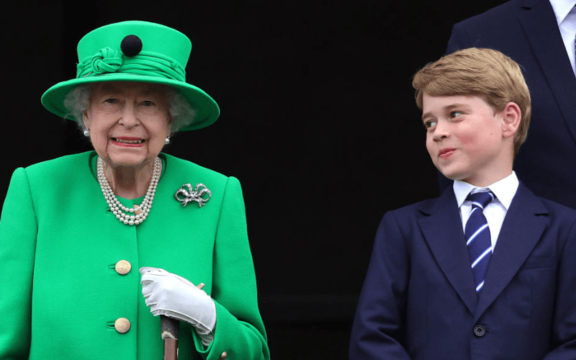 Prince George celebrates his 9th birthday today, the 22nd of July
Everyone's favorite, Prince George turns nine today! July 22 marks Prince George's birthday, so celebrations are in full swing.
Since coming into the Royal Family, the eldest son of Prince William and Kate Middleton, the Duke and Duchess of Cambridge, Prince George has won fans all over the world with his smile and his cheeky personality. The young Royal has given us so many memorable moments already, and there is surely more to come!
As its George's birthday, here's everything you need to know about the young Prince.
Born in St. Mary's Hospital in London, Prince George is the first child of the Duke and Duchess of Cambridge, which obviously makes him the great-grandson of Queen Elizabeth, and third in line to the throne.
Officially known as Prince George of Cambridge, George's godparents are Mr. Oliver Baker, Mrs. David Jardine-Paterson, Earl Grosvenor (Hugh), Mr. Jamie Lowther-Pinkerton, The Hon Mrs. Michael Samuel, Mrs. Michael Tindall, and Mr. William van Cutsem. Quite the bunch!
Prince George's first real foray into public life came in 2014 when he accompanied his parents on an official Royal tour to New Zealand and Australia, and he hasn't looked back since then. George has been relatively visible in the public eye and often is spotted out and about with his parents.
In 2016, Prince George started attending Westacre Montessori School in Norfolk. His first day served up some iconic photographs that will go down in Royal history.
The following year, the Prince accompanied his parents on an official tour of Canada, and even met with Justin Trudeau!
September 2017 saw George start primary school. This was a big event, and the young Royal was enrolled in Thomas' Battersea School.
After becoming a big brother for the 2nd time following the birth of Prince Louis, Prince George and Princess Charlotte were famously photographed approaching the steps of the hospital in their school uniforms.
In recent years, George has really come into his own and is clearly a great big brother to Charlotte and Louis. 
The photos of Prince George that are taken and shared by his mother have become extremely popular, as the young Royal's fanbase grows all over the world.
His parents shared a picture to mark the occassion.
George is turning 9! 🎂🎈 pic.twitter.com/3VmttlX8ui

— The Duke and Duchess of Cambridge (@KensingtonRoyal) July 21, 2022
They grow up so fast!