Meet the Latest Generation
B
ritain has been referenced as "a nation of shopkeepers" both positively and pejoratively in quotes and misquotes from the likes of American revolutionary Samuel Adams, Scottish economist Adam Smith and Napoleon Bonaparte. For those family businesses like the Balsons', who through the centuries have ridden out social ups and downs and more recessions than you can shake a steak at, the term is a badge of honor.
While you might not make a major detour simply to sample a sausage in Bridport, there are many businesses boasting exemplary family pedigrees to look out for on itineraries. Here, for example, are six favorites in the heart of London and neighboring Kent—heritage visits in their own right, offering shop windows on changing British culture, tastes and style, with the bonus that you can buy a piece all for yourself.
IN 1515, SIX YEARS INTO THE REIGN OF KING HENRY VIII, Thomas Wolsey, the son of an Ipswich butcher, was made Cardinal and Chancellor of England. Henry had recently concluded peace with France and the Cardinal was looking to build a magnificent palace at Hampton Court. Fortune was smiling.
On a less glittering stage, another butcher, Robert Balson, had just set up in business in the market town of Bridport in Dorset. Cardinals come and go, and the glorious Tudor dynasty faded, but R.J. Balson & Son are still serving meat, poultry, game and speciality foods from their Bridport shop. They produced their first faggot—a traditional English dish—in the year that Sir Thomas More was executed.
Hailed as Britain's oldest family business, butchery skills have passed through 25 generations to current master butcher Richard and his brother-in-law Rudi. The Balsons revelled in the limelight of their 500th anniversary celebrations last year, and even scooped a Service to Sausage Award.




LONDON



WITH ITS FLAGSHIP SHOP at 89 Jermyn Street in fashionable St. James's and its boutique at 147 Ebury Street, Belgravia, Floris not far from Buckingham Palace at the heart of London's sights—a fitting location, as it is the world's oldest independent family perfumer, and the only appointed perfumer to Her Majesty the Queen.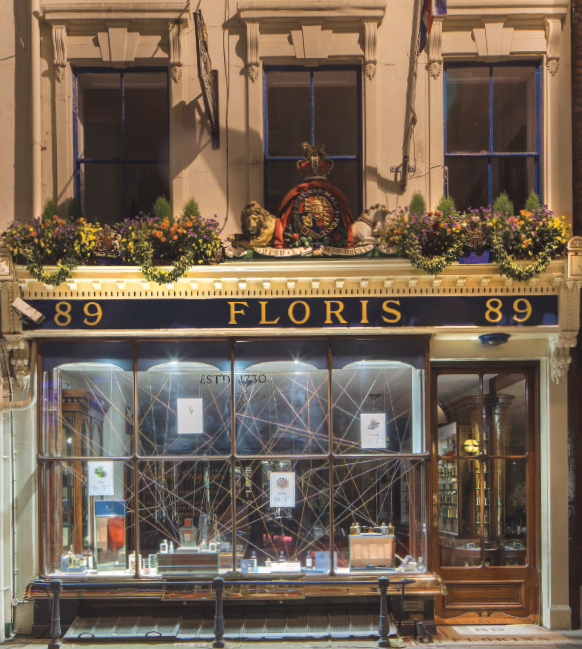 16
Founded in 1730 by Minorca-born Juan Famenias Floris and his wife Elizabeth, the business received its first Royal Warrant as the Smooth Pointed Comb Maker to King George IV. Today, exquisite fragrances, bath essences and gentlemen's grooming products are what attract customers.
When you walk into No. 89, with its world of wood furnishings and impeccably mannered staff, you'll certainly feel like royalty. Fragrances are liberally sprayed onto tapers and wafted about for you to sample, and their back stories are told with genuine passion: floral, fruity Bouquet de la Reine first produced for Queen Victoria, Special No. 127 favored by Churchill, or spicy-woody No. 89 used by debonair James Bond author Ian Fleming.
You are welcome to browse the elegant little room at the back of the shop displaying historical artifacts like Florence Nightingale's letter (1863) thanking Floris for "beautiful sweet-smelling nosegays." Fragrances continue to be developed under the approving nose of ninth-generation family member Edward Bodenham in the perfumery, but their secret formulas are kept safe in the vaults.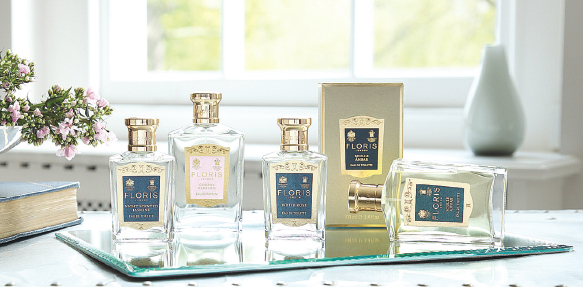 16
If you are feeling flush, you can have your own perfume designed (£4,500); beautiful smelling gifts and soaps are also to be had for £10–£30.

JUST AROUND THE CORNER from Floris and in the shadow of Henry VIII's St. James's Palace, St. James's Street is the traditional home of exclusive gentlemen's clubs and outfitters ranging from family-owned John Lobb shoemakers to the world's oldest hat shop,
Lock & Co
, at No. 6.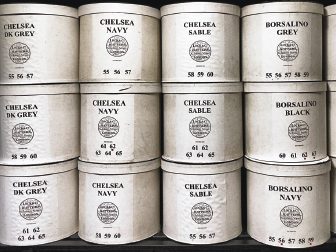 16
 Dating from 1676, Lock's is now run by the seventh generation of the family and is famous for inventing that musthave of city gents: the bowler—originally a country hat commissioned in 1849 by nobleman Thomas Coke to protect the heads of his gamekeepers from low-hanging branches and poacher attacks on the Holkham Hall estate in Norfolk. (Coke tested the domed hat's durability by jumping on it.) Commonly called a bowler after Lock's chief hatmaker, Thomas Bowler, at Lock's it's still known as a Coke (pronounced "Cook").
Here, too, there's a fascinating heritage room with historic ledgers, pictures and a "'conformateur" to measure heads. The staff will tell you all the stories about the original "mad hatter" that inspired Lewis Carroll, Nelson and his signature bicorne, Oscar Wilde and his fedora, and Churchill and his trademark Cambridge and Homburg hats.
You may not need a silk topper, but you can still look the part in a tweed or linen cap, and there is plenty of summer, rain and all-weather headwear for ladies.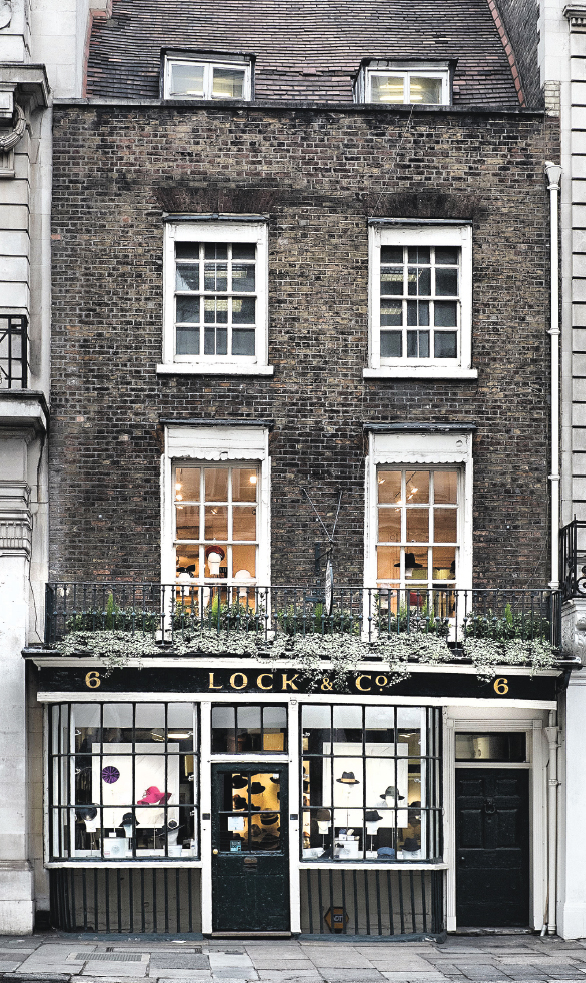 16
A FEW DOORS DOWN at No. 3 St. James's Street, Britain's oldest wine and spirit merchant was founded in 1698 and occupies fittingly atmospheric wood-panelled premises. Current chairman Simon Berry is seventh generation family.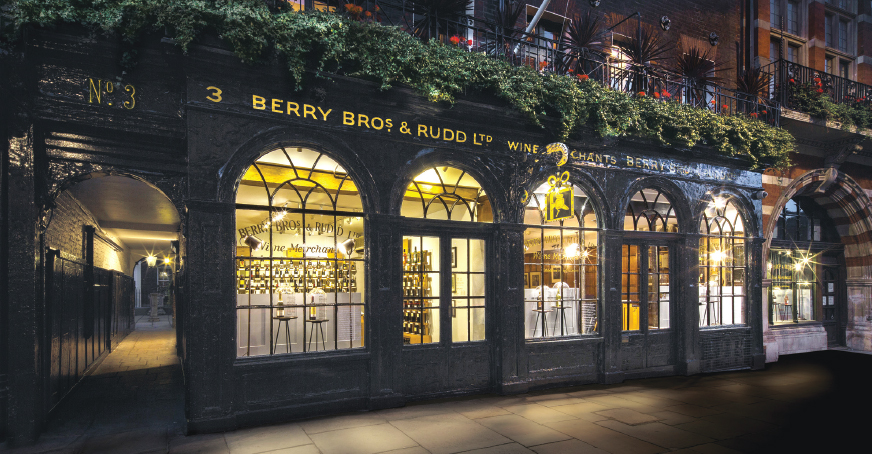 16
Aside from the company's genteel image and provision of liquor to royaty, its history is full of rascally tales like clandestine meetings held in the cellars beneath the shop in the 1840s by an exiled Louis Napoleon (later Emperor Napoleon III) as he plotted his return to France, or supplies to smugglers running alcohol into Prohibition-era America.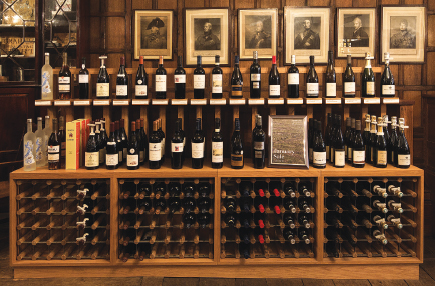 16
 Unless you are after a tipple for an upmarket picnic in nearby St. James's Park, you'll probably be drawn here by curiosity, not least for the tall weighing scales in pride of place: From 1765 it became fashionable for customers to be weighed; everyone from Lord Byron and the dandy Beau Brummel to Kevin Spacey is entered into the shop's books.
Do check
Berry Bros. & Rudd
's calendar of events, which include wine tastings, luncheons and dinners in the vaulted Napoleon Cellar (having partaken of a wine tasting I can vouch for its interest and entertainment value). Be warned, places are snapped up well in advance.
A SHORT STEP NORTH across Piccadilly, Savile Row in Mayfair is a byword for quality gentlemen's tailoring. Seek out No. 15 and
Henry Poole & Co
, the acknowledged founding tailor of the Row and the custom-made Savile Row suit.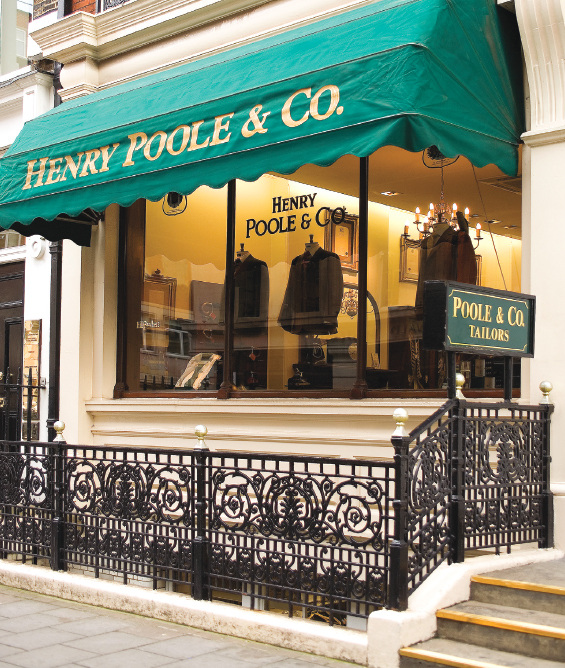 16
The showroom is discreetly reminiscent of a gentlemen's club. A welcoming Simon Cundey (managing director and seventh generation in the family business), hearing of my British Heritage Travel tour, kindly took me behind the scenes.

16
From humble beginnings in 1806, the business made its way stitching military tunics before flourishing under the charismatic Henry Poole as celebrity tailor to high society. Handwritten ledgers in the archive read like a who's who of royalty and famous figures including Churchill and William Randolph Hearst. Henry Poole notably created a short celestial blue evening coat for Edward Prince of Wales (later Edward VII): the prototype for the British dinner jacket and, it's claimed, the tuxedo.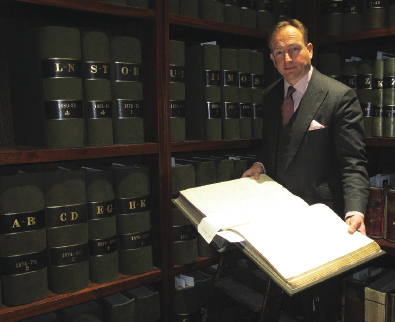 16
In the workshops, Cundey explained cloths and skills involved in achieving the classic, elegantly balanced silhouette of a Henry Poole suit today. Clients come for three fittings, and qualify to be called a customer on their second suit.
If you only have time to purchase your accessories on Savile Row, look out for Henry Poole's trunk shows to the States for that tailor-made suit.
A BROWSE AROUND the market and live entertainment on Inigo Jones's piazza at Covent Garden is always intriguing. From Henry Poole's, wander through the bright theaterland lights of Shaftesbury Avenue and follow the boutique-lined streets to Covent Garden's market building—and the silky swirls of
Morelli's Gelato
in its bijou corner store.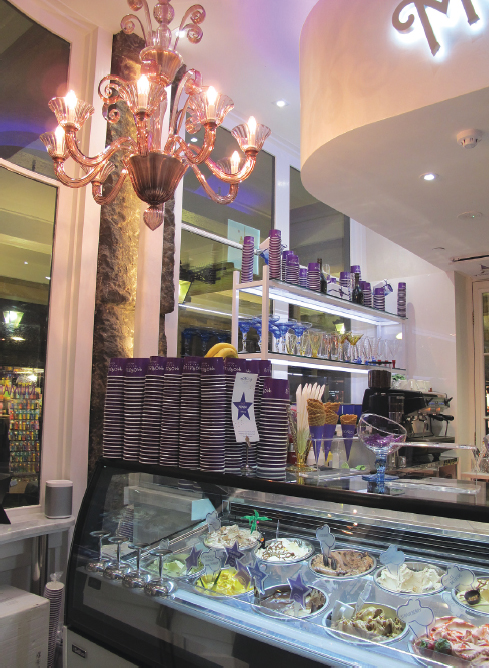 16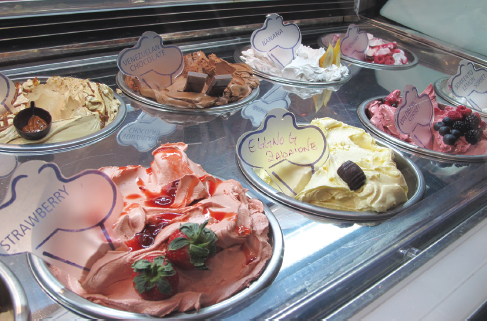 16
In our Nation of Shopkeepers' grand scheme, Morelli's may be Johnny-come-lately—or more accurately, Giuseppe, who emigrated from Italy to the UK, and in 1907 introduced his ice cream, now made by Morelli's through five generations. But their gelato, milk-based for intense, clean flavors, offers a scrumptious interlude: Arabica coffee does it for me; there's also the family's trademark vanilla, wildberry, strawberry and many more.
Look out for Morelli's on the seafront in Broadstairs, Kent as well, where their 1950s décor parlor gives a nostalgic flavor of the heyday of the British seaside—maybe drop in after a visit to Charles Dickens' Bleak House, where the author worked on David Copperfield, also overlooking Viking Bay.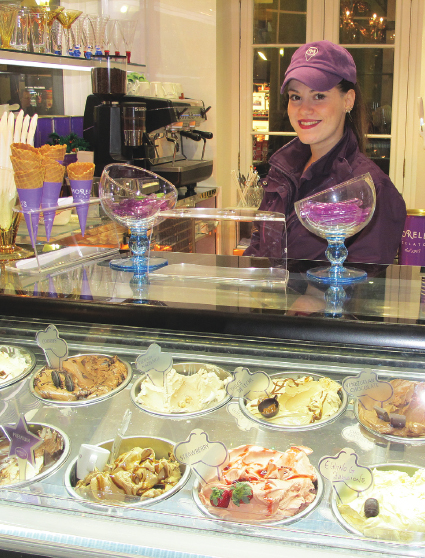 16



KENT



SPEAKING OF KENT, enjoying a taste of this county is nothing new, of course: The region has been known as the Garden of England ever since Henry VIII dove into a bowl of juicy Kentish cherries and developed a passion for the fruit. Today the county's castles and gardens are prime touring attractions from London, and so our final favorite family business is of particular practical interest.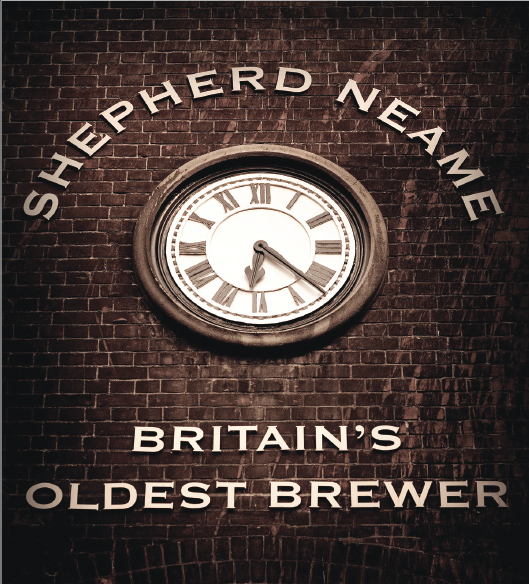 16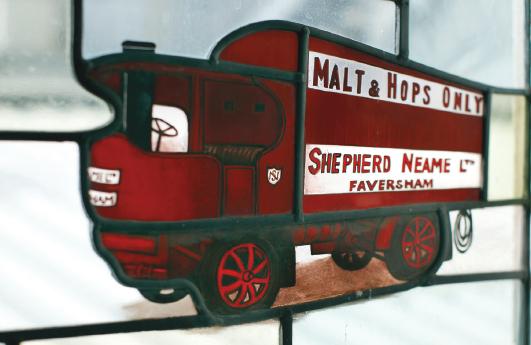 16
Family-run Shepherd Neame is Britain's oldest brewer, officially founded in 1698—obviously a vintage year, as it also saw the foundation of Berry Bros. and Rudd. Award-winning tours of Shepherd Neame brewery in the charming medieval market town of Faversham (direct trains from London Victoria), include insights into distinctive Kentish ales like Bishops Finger, plus tastings and ale suppers.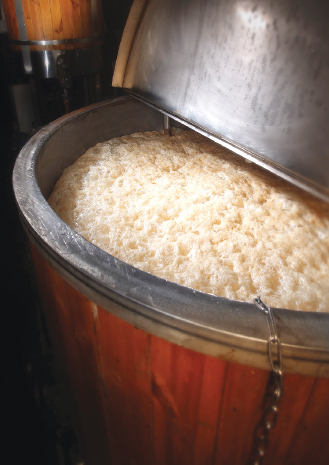 16
There's also the option for B&B at Faversham's oakbeamed 14th-century Sun Inn—one of more than 360 hotels, pubs and inns the brewery has across London and the South East: convenient and reasonably priced for touring, whether the 19th-century Millers Arms, Canterbury or former Charles Dickens' residence, the Royal Albion at Broadstairs.