Super treasure houses where Britain's peers play
Some are not necessarily the biggest or richest of Britain's stately homes, but for various reasons each of these private residences earns a coveted place on our inaugural top 10 list.
1 BLENHEIM PALACE
The unrivaled opulence of Blenheim, its gardens and park, is hard to imagine—even as the gift of a grateful nation to the Duke of Marlborough. Yes, the biggest and richest.
www.blenheimpalace.com
2 CHATSWORTH HOUSE
"The Palace of the Peaks" and seat of the Duke of Devonshire, Chatsworth has long been one of England's grandest and best-loved stately homes. Rightly so.
www.chatsworth.org
3 BROADLANDS
Home of the Mount-battens, Broadlands is just plain more "homey" than most stately homes—perhaps one reason the Queen chose it for her honeymoon. Alas, closed to the public for major restoration until 2011.
www.broadlands.net
4 TATTON PARK
The magnificent neoclassical mansion, replete with an estate that is the pride of Cheshire, proffers a wonderful look at the upstairs, downstairs worlds of bygone days.
www.tattonpark.org.uk
ST. MICHAEL'S' MOUNT
Location, location, location. Rising on an island above the tidal causeway in Cornwall's Mount's Bay, the home of the St. Aubyn family since 1659 gives meaning to "breathtaking" and "awe-inspiring."
www.stmichaelsmount.co.uk
[caption id="StatelyHomes_img1" align="aligncenter" width="840"]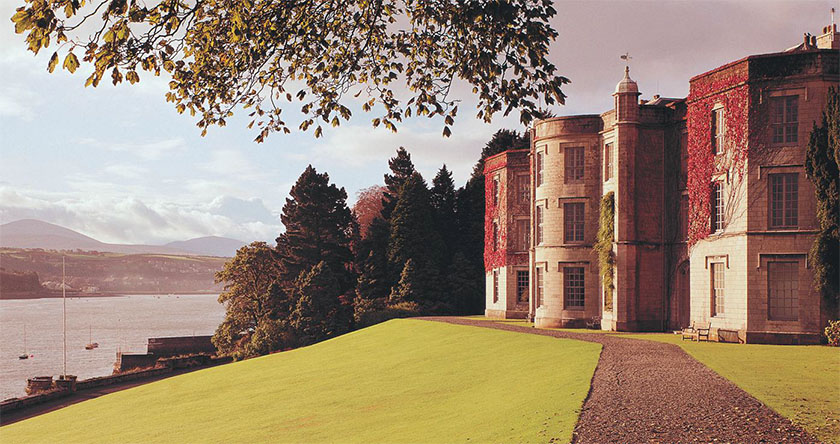 4
PLAS NEWYDD[/caption]
[caption id="StatelyHomes_img2" align="aligncenter" width="830"]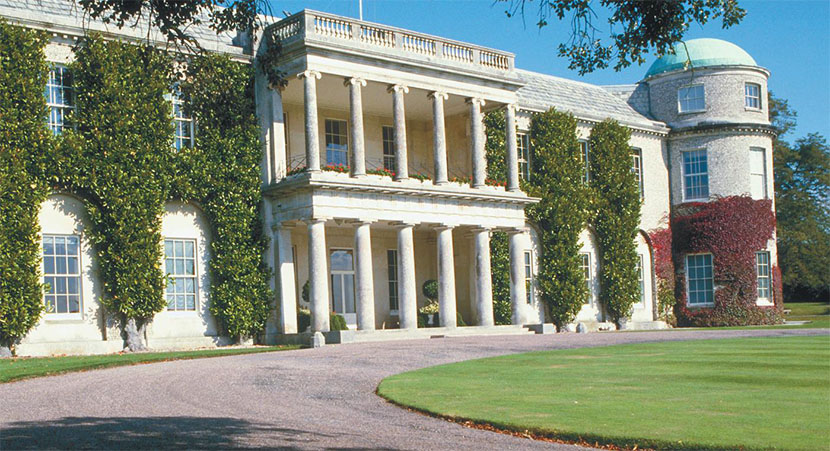 4
GOODWOOD HOUSE[/caption]
[caption id="StatelyHomes_img3" align="aligncenter" width="840"]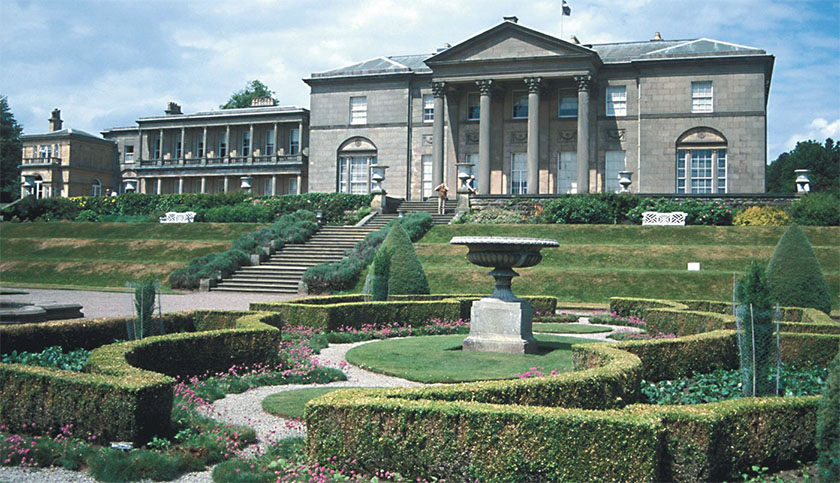 4
TATTON PARK[/caption]
6 BURGHLEY HOUSE
Simply the most elegant and largest Elizabethan mansion in the country, Burghley is still home to the Cecil family who built and furnished it into a spectacular treasure house.
www.burghley.co.uk
7 PETWORTH HOUSE
Impressive as the house and "Capability" Brown parkland may be, Petworth's distinctive claim is its magnificent art—splashed higgledy-piggledy on nearly every wall from floor to elegant ceiling.
www.nationaltrust.org.uk
8 PLAS NEWYDD
It's the location again, with dramatic views over the Menai Straits to Snowdonia. The Marquess of Angelsey's country seat boasts artist Rex Whistler's mural masterpiece and lovely woodland gardens.
www.nationaltrust.org.uk
9 CASTLE HOWARD
Vanbrugh's architectural masterpiece, Yorkshire's Castle Howard has long been a Yorkshire jewel. It was as "Brideshead," however, that this majestic home became so justly famous.
www.castlehoward.co.uk
10 GOODWOOD HOUSE
Famed racecourse, motor-sport circuit, airport, golf course and, oh yes, majestic stately home of the Dukes of Richmond for 300 years, Goodwood is the smashing epitome of the sporting estate.
www.goodwood.co.uk