[caption id="StoriestobeTold_img1" align="aligncenter" width="435"]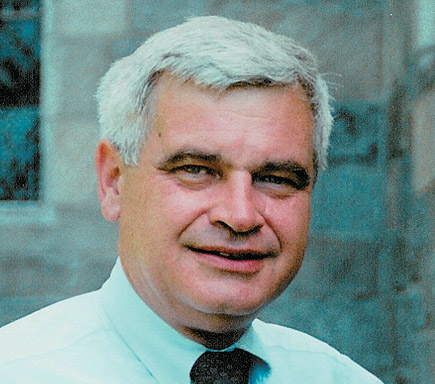 3
[/caption]
THE CHRISTMAS TREE IN Trafalgar Square, mulled wine and Christmas crackers and the great street party of Hogmanay that lights up Edinburgh's streets for days: It is hard to believe the season is upon us. Let's hope the weather is better this year than last, when gusting winds and rain forced the last-minute cancellation of New Year's Eve fireworks from Edinburgh's seven hills. As it happens, I was in the soggy, sodden crowd of a couple hundred thousand milling about on Princes Street that night. Ah well, a great time was had by all, or so I seem to remember.
This issue of British Heritage is a little more personal than most. Each of the writers is a frequent contributor to BH. You have probably seen stories by them many times. Our features in this issue are written in the first person. The authors take us along to some fascinating places for a view of Britain's history, heritage and landscapes.
Everyone who has read The Da Vinci Code will particularly enjoy Tom Huntington's visit to mysterious Rosslyn Chapel. Few Americans are familiar with the 19th-century wanderer and storyteller George Borrow, but come to the mountains of Cymru while Randall Hyman tells the tale of Wild Wales, Borrow's most famous book.
Worn from our travels, we might spend the holidays with Siân Ellis at one of the admittedly indulgent Christmas house parties in the picturesque Cotswolds. Finally, if we need to walk off those huge holiday feasts, we can take a leisurely stride atop the old city walls of Chester. Roger Thomas leads our walk, following in the footsteps of many before us over the centuries.
Footsteps. You can't wander anywhere in England, Wales or Scotland without walking in historic footsteps. They are the footsteps of Sir William St. Clair, who was inspired by something—be it the Holy Grail or the mysteries of the Templars—when he built Rosslyn Chapel in 1446. Or the footsteps of Roman soldiers who began building Chester in AD 79. Or those of a slightly daft writer like Borrow, who wandered the sparse countryside of 19th-century Wales.
You can't wander anywhere in England, Wales or Scotland without walking in historic footsteps.
Do let the pages of British Heritage take you back to our sceptered isle and its history. With the darker hours of winter closing in upon us and the holiday seasonal rush just ahead, treat yourself. Perhaps a nice glass of sherry, a cup of proper English tea or a wee dram of whisky.
Set the thermostat to imagination, and get ready to meet the young engineer James Brindley, the Pudding Club, the Gorsedd of Bards and the fellow who gets e-mails from Mary Magdalene. Enjoy.
[caption id="StoriestobeTold_img2" align="aligncenter" width="136"]

3
[/caption]