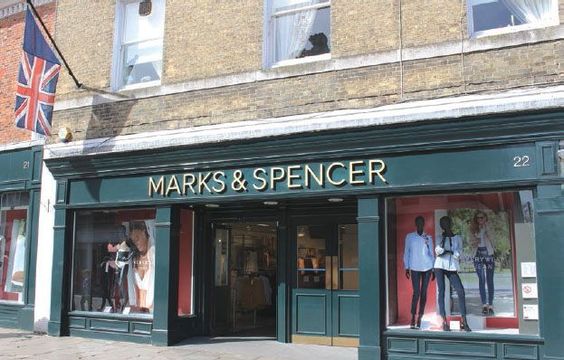 Throughout the world, Britain has a reputation for iconic consumer goods that provide a hallmark of quality and style-Staffordshire porcelain, Scottish woolens and whisky, books, boots and boats come quickly to mind. Few BHT readers travel to Great Britain specifically for the shopping. Along the road, however, we are bound to come across some of these treasured goods and to find ourselves interacting with the commerce of daily life. Here are perhaps the most popular, and useful, High Street shops you are bound to see again and again across the country.

B
oots (the Chemist) are everywhere, and the traveler's easy choice for a pharmacy, toiletries, first aid, over-the-counter medicines, cosmetics and the sundries of a "drugstore." This is the go-to store for everything you are most likely to have forgotten in your kit.
B
egun in a market stall in Leeds, M&S has long been the most recognizable department store brand in the country. Here is the place for functional clothing, from socks and underwear to men's trousers, or to pick up an additional suitcase for transporting souvenirs and purchases home.
W
hen it'stime for a pub lunch or a reviving pint, there is almost bound to be a Wetherspoons in the neighborhood these days. They proffer a broad menu of food and beverages throughout the day in a family-friendly atmosphere with clean restrooms, and for the most reasonable prices to be found anywhere.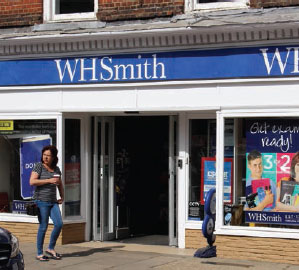 11


I
t's impossible to avoid W.H. Smith. The newsstand, stationers, bookseller and snack stop is found in rail stations, highway rest areas, airports and High Streets throughout the country. Grab the newspaper, an AA motoring atlas, souvenirs, soft drinks and a paperback for the train.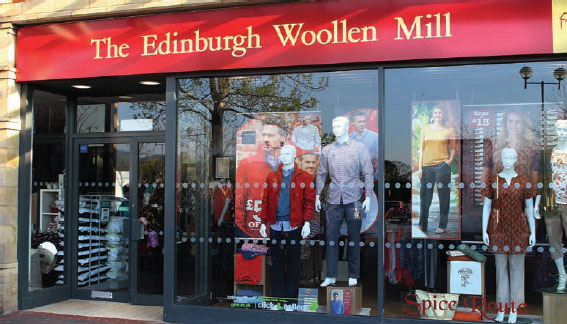 11
Looking for gifts to take home or practical souvenirs? Edinburgh Woollen Mill is found on popular High Streets. British woolens galore—blankets, sweaters, scarves, skirts, gloves—and an assortment of knitwear and Scottish goods, EWM is good quality for a reasonable price, and there is always some kind of sale on.

T
he nation's largest bakery chain is on many a High Street, familiar by its blue and orange colors. Pick up pasties and pastries, cakes, drinks, fresh sandwiches and sausage rolls for a lunch on the move or a picnic by the river. Or croissants and coffee just for fun.
T
here is always time for coffee Italian-style at the largest coffee house chain in the country. That's a morning cappuccino, an espresso pick-me-up with biscotti or an Americano takeaway anytime. Or sit at a café table out front, Continental-style, to watch the local world go by.
11
Fancy a flutter? There's a legal book on most anything imaginable—team sports everywhere, political races, weather—as well as horseracing. Place your bet at the largest legal betting shop or any of several other chains to be found on High Streets from Aberdeen to Aberystwyth.

E
ven just sightseeing, a visit to the supermarket can be a fascinating and enlightening window into British domestic life. Though half a dozen national chains compete for grocery trade, Tesco is the largest and most typical. Of course, you can pick up flowers, fruit, sandwiches, pastries and snacks for travel.
W
ith 275 stores throughout the country, Waterstones is Britain's largest proper bookstore chain. Their storefront shops average some 30,000 serious volumes to peruse. Get local maps and local history as well as the latest issue of
The Economist
.