Tips and tidbits for travel and for fun
Penny Wise
Sometimes less is more
PERHAPS you're a bit weary of traipsing around from cathedral to castle and would like to see Britain in more detail from a single base of operations. One option, of course, is to take the short-term rental of a self-catering accommodation. Flats and holiday cottages are available for a week's hire all over the country. If you're a single traveler or a couple, though, self-catering may hold more hassle than you want to engage. Besides, it's nice to have someone else cook the breakfast, make the bed and clean the bathroom. There are other ways to travel in Britain, one for every budget.
Hie thee to the seaside, during the shoulder seasons of spring and autumn. At seaside resorts around the island there is a surfeit of lodging and accommodations for every weight of pocketbook. You don't have to stay in one of the elegant three and four-star Edwardian waterfront hotels. Every seaside town has streets full of guest houses and smaller hotels that are virtually begging for custom during the off-seasons. Finding them on the internet, perhaps through the sites of local tourist information centers, is remarkably easy.
Take your pick: Great Yarmouth or Eastbourne, Llandudno or Scarborough. Taking a room for a week in a bed & breakfast hotel can be remarkably economical. Find a congenial neighborhood pub or café to make your "local" headquarters, and get to know the people. Local busses can get you not only around town, but to surrounding villages, historic homes and sundry places of interest. Yes, sometimes staying in one place yields a more in-depth British experience than traveling hither and yon.
[caption id="TheAngloFile_img1" align="aligncenter" width="617"]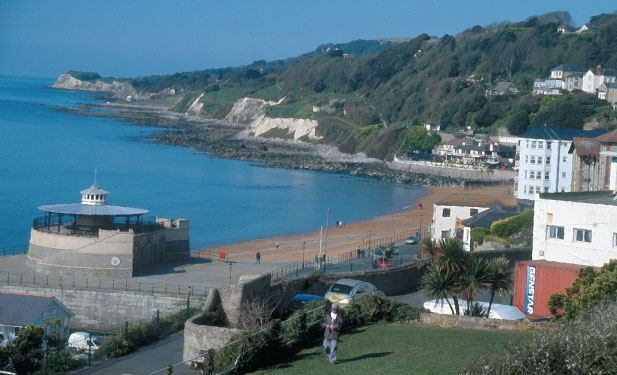 8
Visiting a seaside town like Ventor, IOW, in the off season offers a different kind of travel experience in Britain.
[/caption]
The British Heritage

PUZZLER
Last issue we posed this:
"The king died in England's last battle featuring opposing mounted knights in full plate arm or. What was this famous battle?"
The Battle of Bosworth Field, August 1485, saw the death of King Richard III and the assumption of his crown by Henry Tudor, who became King Henry VII. The battle ended the War of the Roses and effectively brought to a close England's Middle Ages.
Now puzzle this: As a young man, I was a flamboyant man-about-town in London, and wrote novels. As an old man, I was a favorite of Queen Victoria's and the toast of Europe at the Congress of Berlin. Who am I?
Oh yes, do be a Puzzler player. We love to hear from you. Email your answer to
[email protected]
.
[caption id="TheAngloFile_img2" align="aligncenter" width="603"]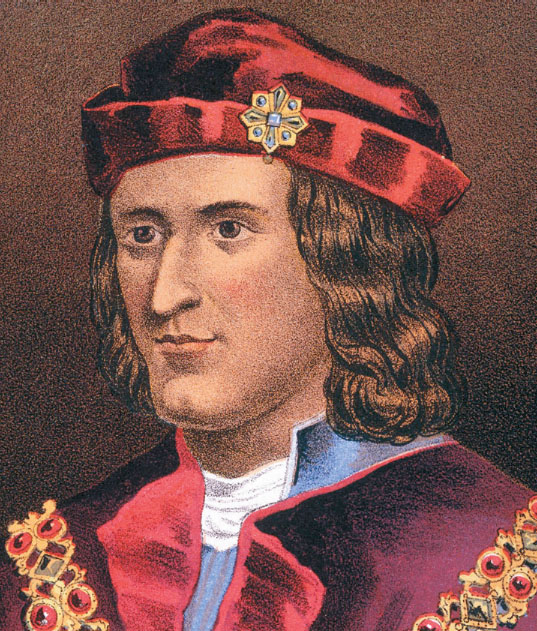 8
Richard III bought it at Bosworth.
[/caption]
Hearing From You
We are always pleased to hear from
British Heritage
readers. If you have a travel tip or a terrific travel experience to share with other readers and Anglophiles, let us know. We would be happy to share readers' advice, and to pass some of your adventures on to our fellow enthusiasts. Email, by all means, or write to us at:
British Heritage 19300 Promenade Dr. Leesburg, VA 20176
[caption id="TheAngloFile_img3" align="aligncenter" width="537"]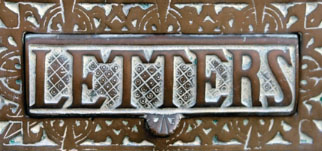 8
[/caption]
Sites for the Savvy
[caption id="TheAngloFile_img4" align="aligncenter" width="322"]

8
[/caption]
A Room of One's Own
The Feathers, Ludlow
IF YOU ARE purposing a visit to Ludlow, perhaps inspired by our story of its culinary delights, or otherwise wandering about Shropshire (say, on the trail of A.E. Housman), the Feathers Hotel is a fun, famous hostelry to make headquarters. The old inn has been practicing hospitality since 1647, and has undoubtedly the most photographed façade in the ancient market town.
Warm and welcoming, the Feathers has all the comforts and amenities of a classic three-star hotel. While its dark-paneled front rooms seem more for show than use, its restaurant, lounge and bar are up to date and offer AA rosette fare. The town center location is perfect for exploring Ludlow's pretty streets, Ludlow Castle, St. Laurence church—and Ludlow's plethora of enviable dining options and pubs.
The Feathers Hotel
The Bull Ring. Ludlow SY8 1AA Shropshire Tel: 011 44 1584 8785261
www.feathersatludlow.co.uk
[caption id="TheAngloFile_img5" align="aligncenter" width="375"]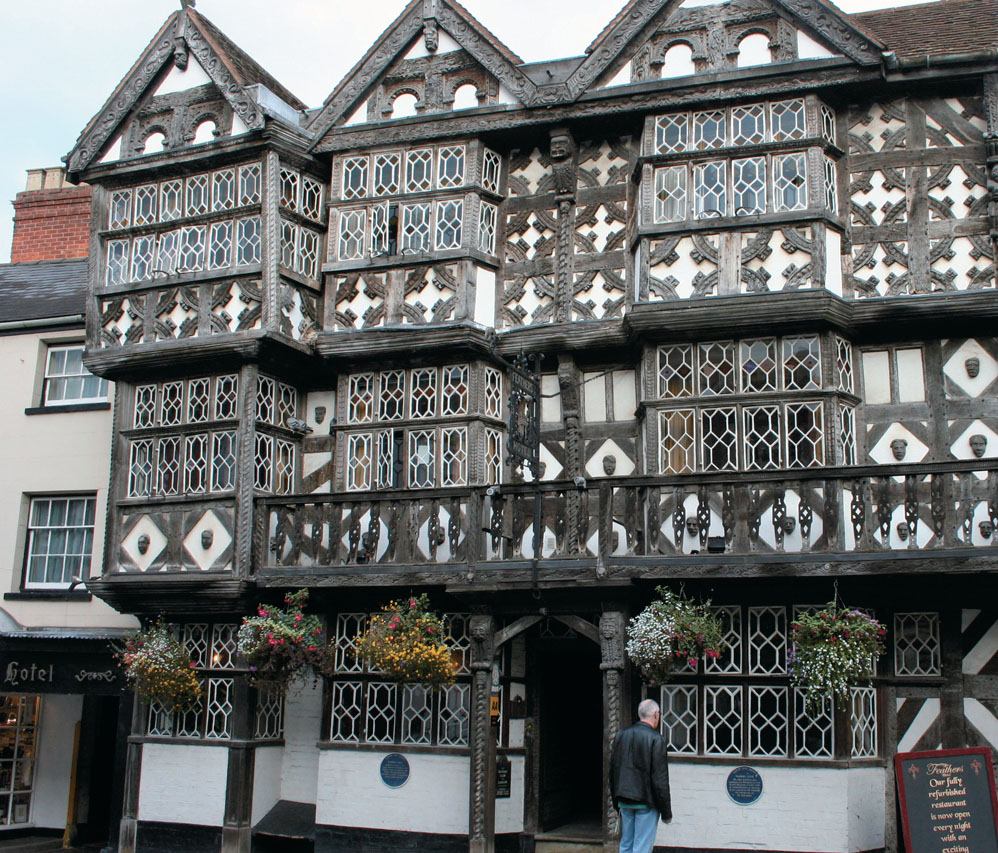 8
Right on the Bull Ring in the heart of Ludlow, The Feathers has the most photographed facade in town.
[/caption]
Coming Up in British Heritage


Saving the endangered village pub


The passion of strange galanthophiles


Hiking with Roman ghosts


Exploring the wilds of Dartmoor


Scotland's most haunted castle


[caption id="TheAngloFile_img6" align="aligncenter" width="998"]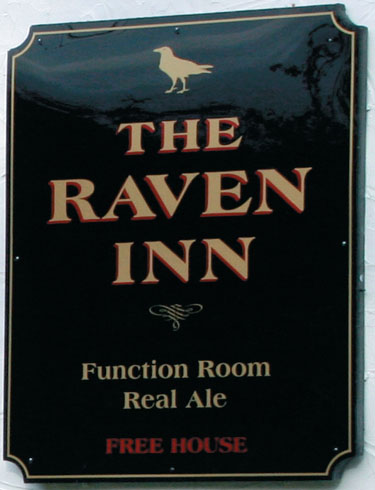 8
Visit a real community-run pub!
[/caption]
Author, Author!
You see his byline regularly in British Heritage; now meet Jim Hargan, in his own words
[caption id="TheAngloFile_img7" align="aligncenter" width="397"]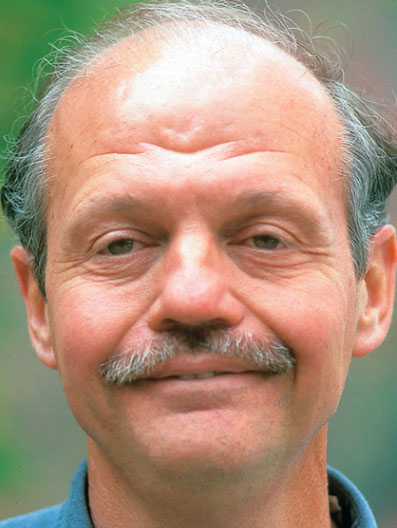 8
[/caption]
I AM A GEOGRAPHER by training, with BS and MS degrees in the subject. I am a geographer by inclination as well, as it turns out; in elementary school, while the other boys were drawing tanks and jets, I was drawing maps, and maps have been my main interest ever since. In college, however, I had to confront the reality that, in those pre-computer days, my poor drafting skills ruled out a career as a map-maker; instead, I studied planning as a way to earn a living. After college, I was able to hone my writing skills during my 17 year stint as a government planner, while I systematically worked at improving my photography to pro levels. In 1994, with my wonderful wife Kasey not only agreeing but egging me on, I quit, moved to the Smoky Mountains, and set up my full-time practice as a freelance writer-photographer specializing in geographic subjects.
And that's it, except for one detail: Why Britain? In a college geography course I learned that Britain's ancient patchwork farmlands didn't exist when Chaucer was alive; rather, the landscape looked more like Iowa, with massive open fields surrounding each village. I was flabbergasted. To me, that country folk had completely rearranged their landscape was obviously more important than Someone the Whatever doing things to Who Cares—but even the academic histories ignored it. Then I read Beresford & St. Joseph's seminal Medieval England: An Aerial Survey, and learned that I could visit those lost landscapes, walk through them and begin to understand their secrets. I was hooked.