Tips and tidbits for travel and for fun
[caption id="Puzzler_img1" align="aligncenter" width="684"]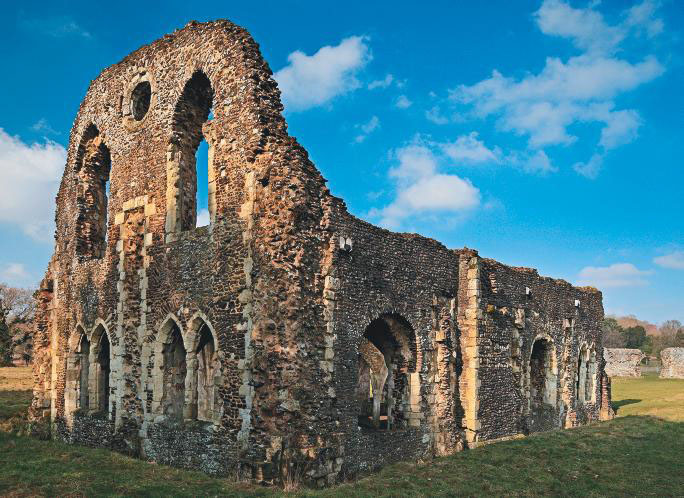 5
[/caption]
LAST ISSUE WE INVITED Puzzler players to consider this: "Invited by one of England's most powerful bishops, an abbot and 12 monks came from Normandy in the early 12th century to found this monastery—the first in England of its order. They built in a water meadow by an oft-flooding river, but the ruins are idyllic, picturesque and open to visitors. You can almost see Jane Austen picnicking on the grounds."
On the banks of the River Waverley beside the B2332 near Farnham, Surrey, Waverley Abbey was the first Cistercian abbey in England. It was founded in 1128 at the instigation of the Bishop of Winchester, William Giffard. Waverley Abbey is cared for by English Heritage and always open for exploration—just up the road from Jane Austen's home at Chawton, Hampshire.
Now, here's something puzzling: As a young man, I was a flamboyant man-about-town in London and wrote popular novels; as an old man with a reputation as an orator, I was the Queen's favorite politician and the toast of Europe.
Join the cast of regular Puzzler players, and email your answer to [email protected]. All entries are acknowledged.
[caption id="Puzzler_img2" align="alignleft" width="107"]

5
[/caption]
Keeping in Touch
WE ARE

ALWAYS

DELIGHTED
to hear from
British Heritage
readers—and occasionally to pass along the enthusiasms and travel tips you share. We would love to hear if you've used
British Heritage
in planning your own adventures in Britain. We can always be reached at
[email protected]
.
Coming up in British Heritage


Whisky Galore: the "Water of Life"


Mists over Glastonbury


Celebrate Shakespeare at 450


London Gets Bigger with Overground


Lizzie Bennet's Grand Tour


Doing the Christmas Markets


[caption id="Puzzler_img3" align="aligncenter" width="328"]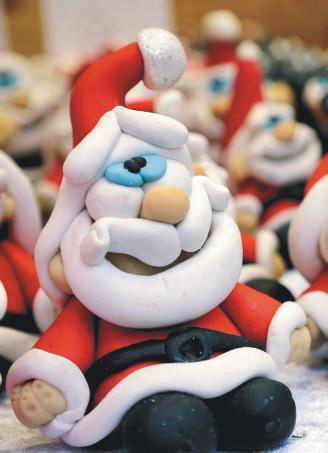 5
[/caption]
Express Your Frustrations and Joys
The best surveys are always self-selecting. After all, you receive thoughtful responses from folks motivated enough to share them. So…what's up with British Heritage? We would love to have you share. What do you read, or not read, in the magazine? What is helpful and interesting; what is a waste of space that could be used better? Where should we offer more information, and what is Too Much? We would be delighted to gain your input. Drop us a note at [email protected].
Sites for the Savvy
[caption id="Puzzler_img4" align="aligncenter" width="684"]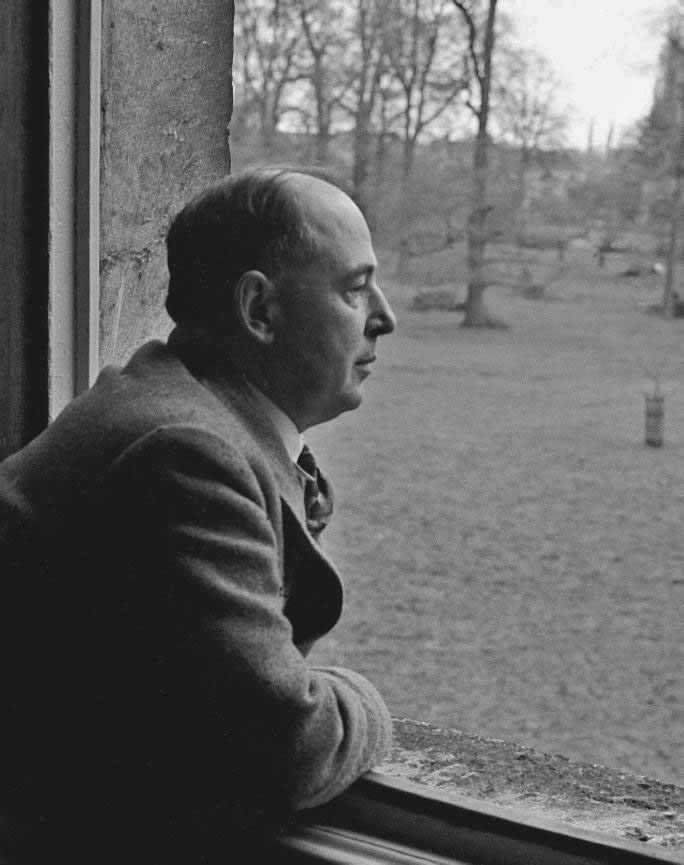 5
[/caption]
Wit & Wisdom of C.S. Lewis

Miracles are a retelling in small letters of the very same story which is written across the whole world in letters too large for some of us to see.

Humility is not thinking less of yourself, it's thinking of yourself less.

Aim at heaven and you will get earth thrown in. Aim at earth and you get neither.

You can't get a cup of tea big enough or a book long enough to suit me.

There are two kinds of people: those who say to God, "Thy will be done," and those to whom God says, "All right, then, have it your way."



Tidbits from the Post
Thank you! You say it so well! I responded once to a survey for another magazine and tried to state everything you pointed out but I don't feel I stated it as well. I DO read it cover to cover! You have excellent writers and I was glad to see their profiles. I better stop now or I will go on and on. Thank you on such a great job.
Lois Vollrath-Mena
Lancaster, Pa.
Congratulations on British Heritage. It has become a fixture in my life since I came to live in America. There is something rich about the magazine; it seems to pick up on subjects that are of great interest to the expatriot. For instance, well do I remember the night before the Invasion. We sat up all night with three Free French soldiers. I have no memory of why they were at our place! We lived in Little Chalfont, Bucks!
Phyllis Soroko
Sarasota, Fla.
Trust my confession: British Heritage is the first magazine I've ever subscribed to (and I think you can name the great ones going back to the 1950s) where I find myself thirstily wanting to devour every word, every page before setting it aside (and then with the Britain section of my library…not in the recycling way of every other magazine). I just love your magazine. Thank you for your wonderful magazine in all of its parts.
Sheila Saxby
Walnut Creek, Calif.
I get to England almost every year. Am a hopeless Anglophile, having lived abroad most of my life in South America working in our American embassies. Each time I return, I have the oddest feeling on landing at either Gatwick or Heathrow that I am returning home once again. It was an advertisement in British Heritage that first lured me to Cambridge one summer. Know how very much British Heritage is devoured in my household. Keep up those trips of yours so we may all share in them, albeit vicariously.
Elizabeth Zilli
Albuquerque, N.M.