Tips and tidbits for travel and for fun
[caption id="Puzzler_img1" align="aligncenter" width="703"]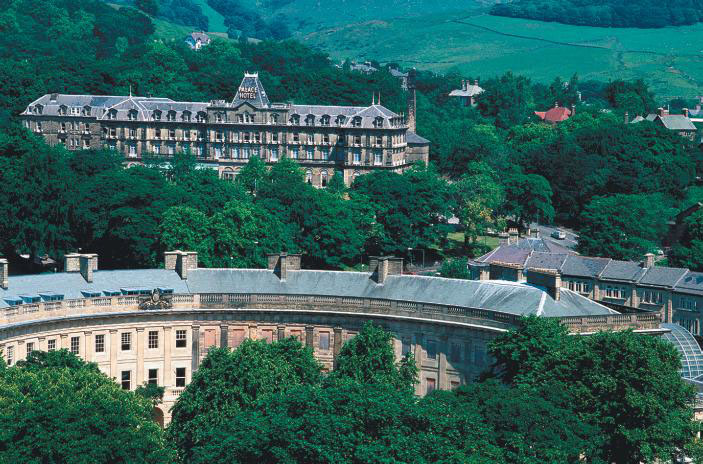 8
[/caption]
LAST ISSUE WE INVITED PUZZLER PLAYERS TO PONDER: "I am a market town and former spa known for some of the worst weather in England. The Duke of Devonshire's riding stables here became a hospital. I'm also known for lovely gardens and a Gilbert & Sullivan festival each summer in my Victorian Opera House. Where am I?"
Buxton, high in the Peak District of Derbyshire, become a posh northern spa town when its warm mineral springs attracted the resort set, including the Duke of Devonshire. It's elegant Victorian architecture and grand hotels remain, as well as its superb Winter Gardens—that help ward off some of the harshest winter weather in the country.
And now puzzle this: Invited by one of England's most powerful bishops, an abbot and 12 monks came from Normandy in the early 12th century to found this monastery—the first in England of its order. They built in a water meadow by an oft-flooding river, but the ruins are idyllic, picturesque and open to visitors. You can almost see Jane Austen picnicking on the grounds.
Join the peppy Puzzler players and email your answer to
[email protected].
All entries are acknowledged.
[caption id="Puzzler_img2" align="aligncenter" width="270"]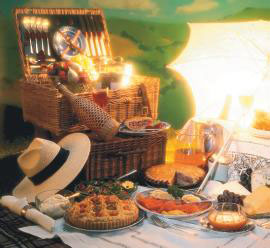 8
[/caption]
Coming up in British Heritage


Somerset's Thankful Villages


What Happened to the Staffordshire Hoard?


Behind the Scenes at Hampton Court


Let's Have a Picnic!


Bannockburn after 700 Years


Living It Up at Ightham Mote


[caption id="Puzzler_img3" align="alignright" width="107"]

8
[/caption]
Keeping in Touch
WE ARE

ALWAYS

DELIGHTED
to hear from
British Heritage
readers—and occasionally to pass along the enthusiasms and travel tips you share. We would love to hear if you've used
British Heritage
in planning your own adventures in Britain. We can always be reached at
[email protected]

.
sites for the savvy
[caption id="Puzzler_img4" align="aligncenter" width="339"]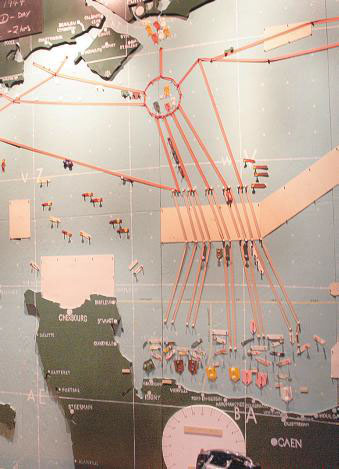 8
[/caption]
Events of the UN-Social Season
Not all Britain's world-class events are on the radar of the Social Season. Check out these great options if you are in the neighborhood.
[caption id="Puzzler_img5" align="aligncenter" width="303"]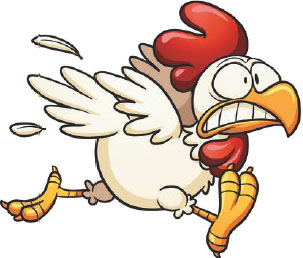 8
[/caption]
WORTHING INTERNATIONAL BIRDMAN COMPETITION JULY 12 & 13
Want to fly? Here's a big event for human-powered flying machines held annually in the seaside town of Worthing, west of Brighton, with three classes of competitors taking off from a special ramp built on Worthing Pier. Join the fun and the lunacy in the summer sun.
HEN RACING CHAMPIONSHIP August 2
They always promise an eggciting time at the hen racing events held in the village of Bonsall, Derbyshire. Yes, the races at the Barley Mow pub are often televised live. Spectators are asked to keep their dogs under control and well away from the track.
BOGSNORKELLING CHAMPIONSHIPS August 24
Held annually in Llanwrtyd Wells, the 29th championships promise again to draw bogsnorkellers from around the world. With food stalls, crafts, entertainment and a bar, this is a great day out even if you don't fancy taking the plunge.
[caption id="Puzzler_img6" align="aligncenter" width="685"]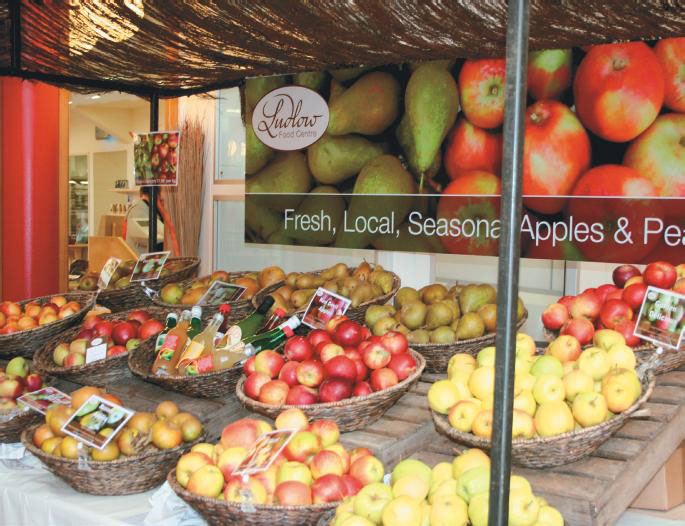 8
The annual Food Festival in the Shropshire market town of Ludlow celebrates local comestibles.
[/caption]
LUDLOW FOOD FESTIVAL September 12-14
If there were such a thing as a food festival championship, Ludlow would be the perennial winner. The Shropshire market town deserves its reputation for good food and drink, with more than 160 local producers showcasing all many of comestibles at this annual gastronomic celebration.
STONE SKIMMING CHAMPIONSHIPS September 28
Held on Easdale Island in the Inner Hebrides, the disused slate quarries form a perfect arena for the hundreds of competitors who assemble using specially selected Easdale slate skimming stones. "If you want to win it, you have to skim it."
[caption id="Puzzler_img7" align="aligncenter" width="328"]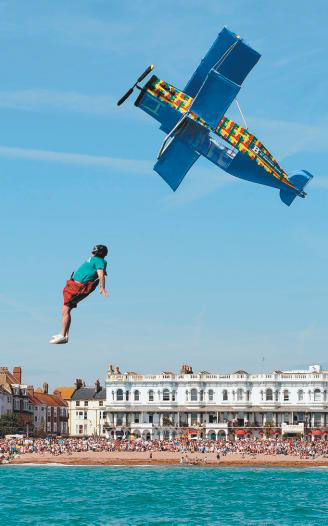 8
Another birdman hits the drink in Worthing.
[/caption]