[caption id="TheRoyalOperaHouse_img1" align="aligncenter" width="1024"]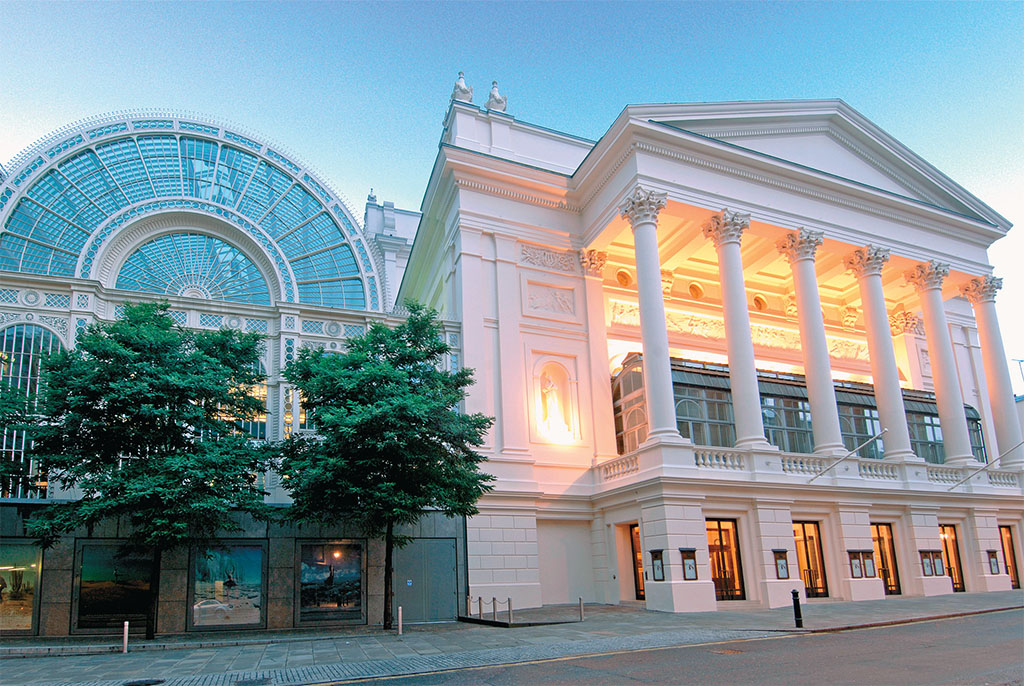 7
Opening to Bow Street and the cobbled squares of Covent Garden, the Royal Opera House has been a London landmark since 1858.
[/caption]
IT WOULD BE A MISTAKE to assume that London's Royal Opera House is an exclusive enclave only for those with expensive tickets for a performance. Since major renovations were completed in 1999, the Royal Opera House, home to the Royal Opera and the Royal Ballet and affectionately referred to simply as "Covent Garden" by Londoners, has opened its doors throughout the day to the public. Everyone is welcome to wander in and enjoy the premises, and even those with no interest in opera or ballet might find this iconic building worth a visit.
While a theater has been on this site since the 1700s, it was not until 1858 that it became an opera house. The Royal Opera House, designed by Edward Barry, retains its original white façade that was built in a classical style with its main entrance on Bow Street. An adjacent connecting building, a spectacular glass structure called Floral Hall, that was once part of the historic Covent Garden flower market, now serves as the venue's atrium and public space. Another entrance can be accessed directly from the Covent Garden piazza.
During the day the Royal Opera House is an oasis from the hustle and bustle of Covent Garden with its interesting building tours, free special exhibitions, a very well-stocked shop and the Amphitheatre Restaurant—an elegant setting in which to enjoy lunch or afternoon tea with views looking out over the neighborhood. In the evening this restaurant along with the exquisite Paul Hamlyn Hall Balconies Restaurant and Champagne Bar is available only to ticket holders. Backstage tours offer insight into what preparations are necessary for a live performance. Depending on the day a tour may stop by a rehearsal room where the Royal Ballet is going through its exercises, while another may enter rooms where props and costumes are being made for an upcoming opera. Some tours focus on the architecture of the Royal Opera House and the luxurious theater itself which has a seating capacity of 2,257 in a horseshoe shape on four levels.
Enter the Royal Opera House from the Covent Garden piazza and the gift shop is there on the left hand side with appealing items adorning its windows. Some items in the shop will be of immediate interest to opera lovers, while others like the beautiful damask travel bags and pieces of jewelry will catch everyone's attention. Just beyond the shop is the Box Office where tickets can be booked for performances as well as for one of the organized tours. Throughout the year free exhibitions celebrating individuals, significant moments, and the history of the Royal Opera House are on display in the costume cases and the Amphitheatre Gallery.
Finally, of course, it is opera and ballet that beckon people night after night to this world famous venue. While opera ticket prices have long been associated with those at the top end of the economic bracket, today's Royal Opera House is making a strong effort to include a wider population with many seats at each performance priced at £40 and even less. Antonio Pappano, the dynamic conductor and Music Director of the Royal Opera since 2002, offers an inside look at what it is like to work here: "Walking into this building each day knowing that I have a fantastic auditorium, world-class orchestra and chorus and all manner of exciting guest artists, I feel I am the luckiest musician on the planet. We are a family here at the Royal Opera House—we live and breathe opera because we are addicted to its emotional power."
— Jennifer Dorn
For more information
go to www.roh.org.uk
BOOK
The Many Not the Few: The Stolen History of the Battle of Britain
by Richard North, Bloomsbury Publishing, New York, 464 pages, hardcover, $30
AMONG THE MOST FAMOUS quotes surviving from World War II are Winston Churchill's immortal words, "Never in the field of human conflict was so much owed by so many to so few."
[caption id="TheRoyalOperaHouse_img2" align="alignright" width="344"]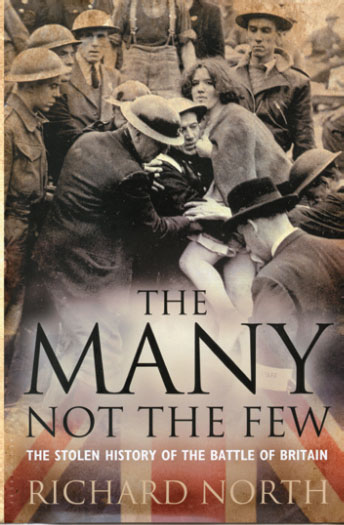 7
[/caption]
Churchill's testimony to the courageous efforts and sacrifice of the RAF pilots who defended Britain against the onslaught of the German Luftwaffe has virtually defined the narrative history of the Battle of Britain.
Perhaps that narrative history has been wrong. In an impressive, even impassioned, argument Richard North forces us to reevaluate the way we look at those dark days when Britain stood alone against Nazi Germany and fought off the hugely anticipated German invasion of the island. Churchill himself provided the key in his address to the people, June 18, 1940: "Hitler knows that he will have to break us in this island or lose the war." The months of German bombing that followed, of course, were not even principally focused on military targets, but wrecked destruction and life loss across the country—aimed explicitly to break the British people. And they did not break.
It was indeed those "many" and not simply the "few" who saved Britain, North proposes. Day by day, he takes us through the 114 days from July 10 to October 31, 1940 when German bombers flooded the skies over Britain almost without recess. Day after day, the British people crawled out of their Anderson shelters, put out the fires, cleared away the rubble, went to work and made tea—all with a resilience and a stiff-upper-lip that seems almost unfathomable in our more coddled age. The Many Not the Few makes the case convincingly that this was indeed The People's War.
This is a clearly written, inspiring read, and a major new contribution to World War II history.
DVD
The Scarlet Pimpernel
starring Anthony Andrews, Jane Seymour and Ian McKellen, Acorn Media, Silver Spring, Md., approx. 136 minutes, $29.99
[caption id="TheRoyalOperaHouse_img3" align="alignright" width="215"]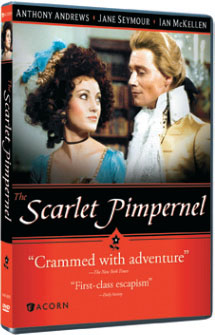 7
[/caption]
MOST BRITISH HERITAGE readers (of a certain age, at least) remember the event that Brideshead Revisited became during its broadcast on PBS in 1983. Among the effects of its popularity, the landmark series made recognizable stars out of Jeremy Irons and Anthony Andrews. British Heritage was pleased to visit with Anthony Andrews—an avowed British Heritage reader—last year on the 30th anniversary of Brideshead Revisited (May 2012, p. 58).
Broadcast in the States as a miniseries just a year after Brideshead, Anthony Andrews stars in The Scarlet Pimpernel. For the first time, Acorn Media brings this swashbuckling saga of the French Revolution out on DVD. Hurrah! Andrews is at his best playing the duel role as the foppish English baronet Sir Percy Blakeney and the Scarlet Pimpernel, who leads rescue missions to save doomed French aristocrats from the guillotine of France's Reign of Terror with flair and bravado.
Of course, such classic historic romances demand a love interest and a villain to create plenty of conflict. In this case, that's Jane Seymour as high-born French actress Marguerite St. Just (and Sir Percy's grande passion), and Ian McKellen as the cruel sword of Robespierre, Chauvelin, charged with the apprehension of the Pimpernel. Just to mix things up a bit, Chauvelin has his lecherous eye on Marguerite as well.
[caption id="TheRoyalOperaHouse_img4" align="aligncenter" width="661"]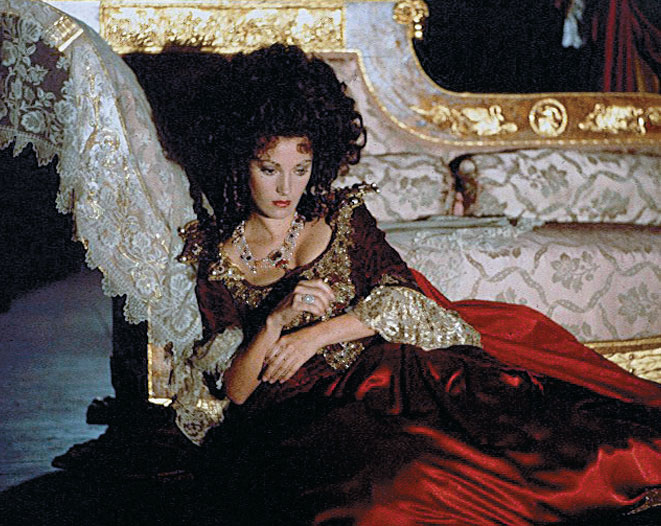 7
Lounging petulantly, Jane Seymour plays Marguerite St. Just, the love of the Pimpernel's life, and, of course, a complication to his work.
[/caption]
It's all great fun, and gorgeous eye candy, too. The series won an Emmy for Costume Design and nominations for both Outstanding Drama Special and Art Direction. The Scarlet Pimpernel is certainly must-have action for Andrews fans, and a real treasure for anyone who loves classic period swashbuckling romance.
DVD
Under Milk Wood
starring Richard Burton, Elizabeth Taylor and Peter O'Toole, Sundance Home Entertainment, approx. 88 minutes plus interviews and special features. Available from Amazon, $12
[caption id="TheRoyalOperaHouse_img5" align="alignright" width="269"]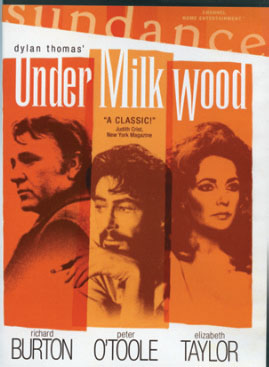 7
[/caption]
SONOROUS, RICHLY TIMBRED and mellifluous, Richard Burton's voice may be the most memorable characteristic of this colorful actor. Burton left a legacy of many films. For the voice itself, however, perhaps the most dramatic is this "small" lowbudget production of Dylan Thomas' verse play Under Milk Wood. The melodic cadences of Wales'most famous poet come to life with Burton's narration as First Voice, reminiscent of the Stage Manager in Thorton Wilder's Our Town.
Under Milk Wood tells the story of an ordinary day in the life of a Welsh coastal village, unpacking the angst, ennui and faded ambitions of its citizens, of Rev. Jenkins the vicar, of the muscular women gossiping over the fence, of the local pub habitués and fishermen. It's as simple as it appears. Burton, of course, was the child of such a village, and a tortured poetic soul himself. Burton feels this drama; he is not acting, and his voice infuses into Thomas's lines all the pathos, pain and hope of Wales and its unique people.
[caption id="TheRoyalOperaHouse_img6" align="aligncenter" width="1024"]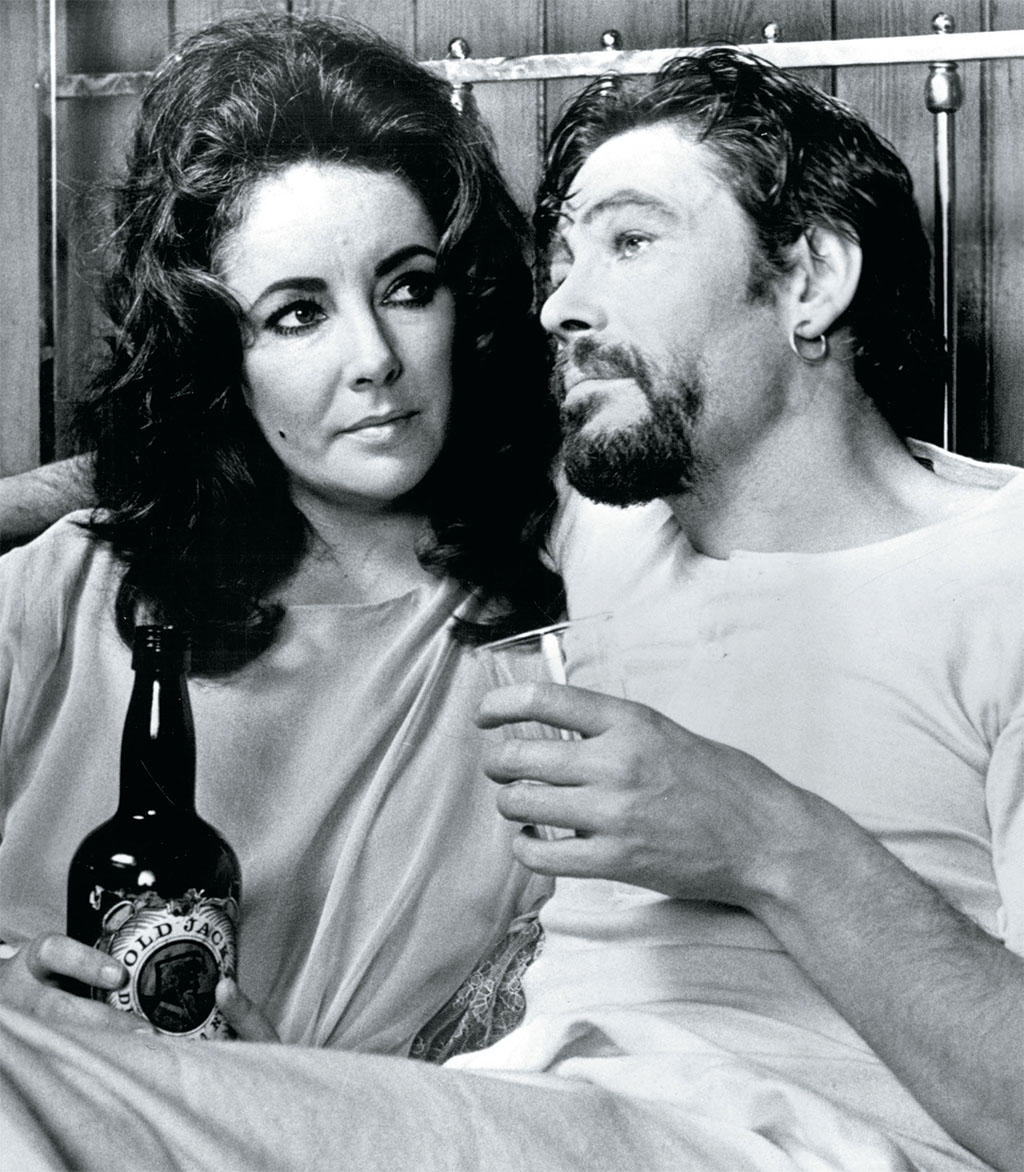 7
Elizabeth Taylor as Rosie Probert and Peter O'Toole as Captain Cat are among the colorful denizens of the Welsh village of Llareggub.
[/caption]
"Eli Jenkins' Prayer" from Under Milk Wood
SET TO THE MUSIC of a haunting Anglican chant, "Eli Jenkins Prayer" (sometimes called "Sunset Poem") has long been a staple in the repertoire of Welsh Male Voice Choirs. It has also been adopted as the anthem of the Bristol Rugby Club.
Every morning when I wake,
Dear Lord a little prayer I make,
O please to keep Thy loving eye
On all poor creatures born to die.

And every evening at sun-down
I ask a blessing on the town,
For whether we last the night or no
I'm sure is always touch-and-go.

We are not wholly bad or good
Who live our lives under Milk Wood,
And Thou, I know, wilt be the first
To see our best side, not our worst.

O let us see another day!
Bless us all this night, I pray,
And to the sun we all will bow
And say, good-bye—but just for now!