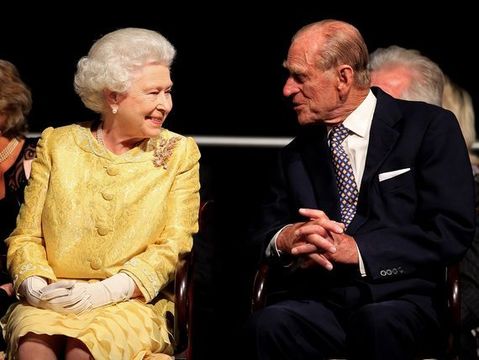 The Royal Family have shared a photo of Queen Elizabeth and Prince Philip for his 99th birthday
Today, the 10th June, Prince Philip celebrates his 99th birthday!
Understandably, this year will be a low-key celebration for the Royal Family. Covid-19 means that Her Majesty and Prince Philip are in isolation at Windsor Castle, and Prince Andrew's ongoing feud with the Department of Justice means that perhaps the time isn't quite right for fanfare.
Read more: Happy Birthday Prince Philip!
Despite all of this, however, Prince Philip deserves to enjoy his birthday. One more year and he'll have made it to 100! This is no mean feat and speaks to how the Royal Family have maintained their health over the years.
To commemorate the day, the Royal Family decided to share a picture of Prince Philip and Her Majesty. This is the first official photo the family have released of Philip since before he was hospitalized in December of last year. 
The Twitter account released the photo and explained that it was taken at the castle's quadrangle just last week. 
The internet, however, was quick to notice that something was amiss with the photo.
Twitter commenters pointed out that something didn't look quite right with Queen Elizabeth's hands, which appeared to be photoshopped or else heavily enhanced with effects.
One commenter said 'That's the official photo? I've seen more convincing green screen in Phantom Menace.'
Here's the picture
📸 This new photograph of The Duke of Edinburgh and The Queen was taken last week in the quadrangle at Windsor Castle to mark His Royal Highness's 99th birthday tomorrow. pic.twitter.com/RCAZeioUjq

— The Royal Family (@RoyalFamily) June 9, 2020
Does the picture look strange to you? Let us know!
That wasn't all that the Royal Family shared for Philip's birthday. They also shared some classic snaps of the Duke of Edinburgh from his younger days.
Many have commented on the uncanny resemblence between Philip and his grandsons, Harry and William. Do you see it?
🎈🎂Wishing The Duke of Edinburgh a very happy birthday!

His Royal Highness turns 99 today and will spend the day with The Queen at Windsor. pic.twitter.com/636XWtBAqy

— The Royal Family (@RoyalFamily) June 10, 2020