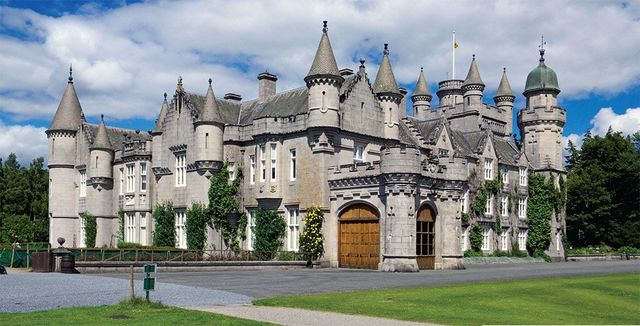 How much do you know about Queen Elizabeth's sanctuary?
Queen Elizabeth has reportedly spent slightly longer than usual in Balmoral Castle this Summer.
Once the early Summer whirl of social and ceremonial engagements is complete, Her Majesty eagerly looks forward to escaping the crowds and bustle of London for the deep evergreen forests of the Scottish mountains.
Located in the Grampian Mountains of southern Aberdeenshire, Balmoral Castle and the 40,000-acre Balmoral estate sit astride the River Dee on the A93 between the small highland market towns of Balleter and Braemar. The Royal Family's connection began in 1848, when the estate was leased for Queen Victoria. Prince Albert had the original castle enlarged and updated to suit their large family. Ever since Victoria's time, Balmoral has been a favorite traditional retreat of the Royal Family in the late summer. Her Majesty the Queen has visited Balmoral nearly every summer of her reign.
Members of the family join the Queen for relaxing days of picnics and Highland sports of shooting and fishing. Of course, the Queen is never completely off-duty. There are always other houseguests as well.
After the heady events of the summer, Her Majesty always looks forward to the time away from the public eye that Balmoral affords. 
The first Saturday in September is the annual Highland games known as the Braemar Gathering. Highland athletes and musicians gather in celebration of Highland culture, and a day of caber-tossing, piping, highland dancing and such. They've been carrying on like this for 900 years. The Queen always presides as chieftain of the games. Customarily, the Prime Minister is a Balmoral guest on the weekend of the Gathering.
Like the Queen's estate at Sandringham as well as the Crown Estate in Windsor, Balmoral is very much a working enterprise. Some 50 employees manage 2,000 acres of ancient Ballockbuie Forest. During the Queen's stay, two Ghillies' Balls are held each summer—for staff, community folk and the local contingent of Royal Guards. It's a full-Highland-dress event, with a program of traditional Scottish dancing in a custom begun by Queen Victoria.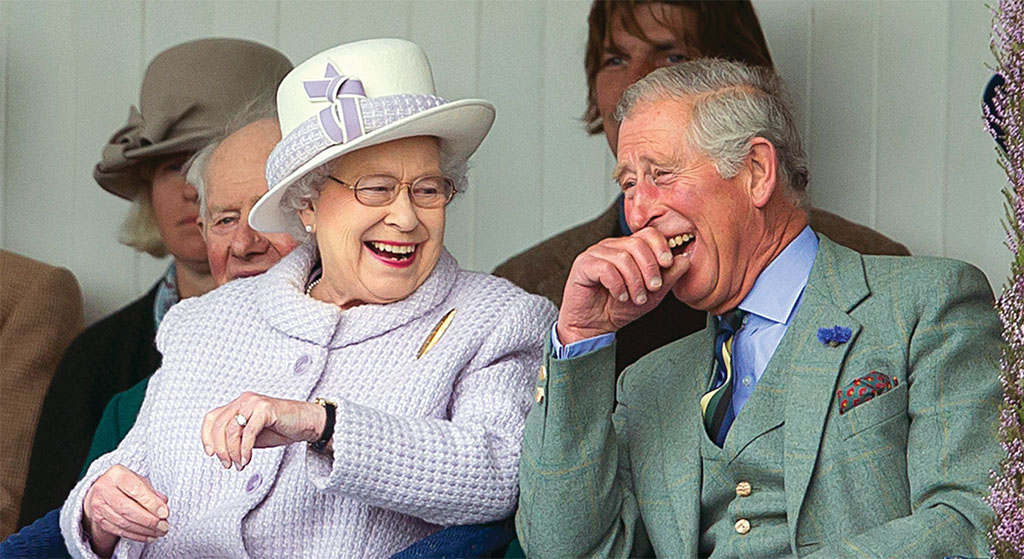 3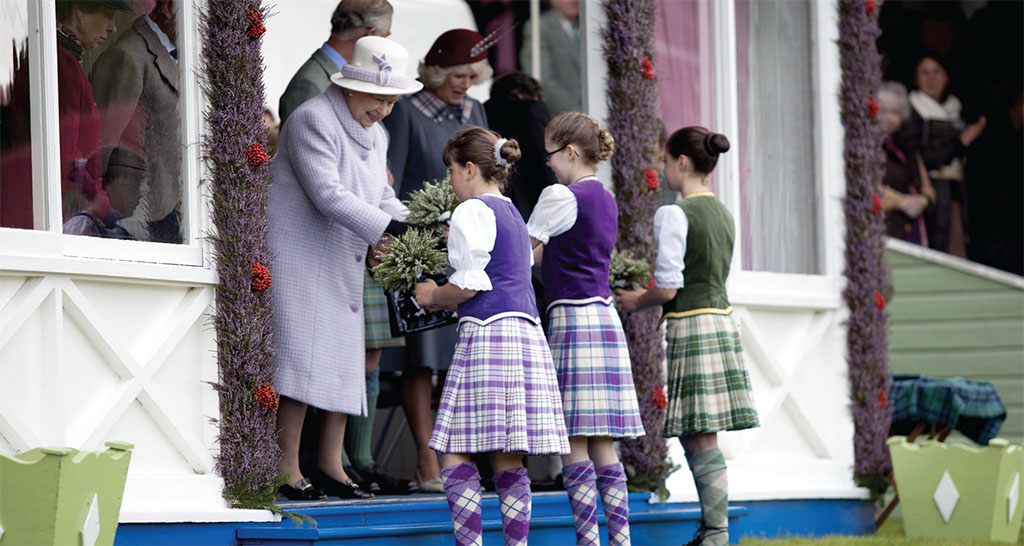 3
Even though it seems that the Queen has a whirlwind calendar in the Scottish Highlands, her weeks at Balmoral do provide a Royal escape from the public eye and the general hubbub that surrounds her and her immediate family in the bustling environment of London or Windsor. She can look out the window and not see scads of sightseers hoping for a glimpse of her, and take a book on the patio with only the sounds of the wind, wildlife and the evergreen forest around her.
By the end of September the days are getting shorter up in Aberdeenshire. British schoolchildren are back to school and parliamentarians back in Westminster. All too soon the Queen and Prince Philip are ready as well to begin the autumn round of calendar events waiting for them back at Buckingham Palace.