Tour the real-life places behind the next season of The Crown
Location manager Pat Karam knows you watch to see out how the Royal Family lives—and where: "The Crown, the whole show, is about how these people are as real characters—and to see into their lives, you have to be able to see into the places." To that end, Karam finds and recreates settings, including the principal royal residence for Queen Elizabeth and Prince Philip.
"For a whole range of reasons, obviously, you can't shoot at Buckingham Palace," admits Karam, "so our Buckingham is, essentially, a composite of three locations. First, there's Lancaster House, a very grand building that we use for our big state rooms." So grand, in fact, that even Queen Victoria was impressed. Karam adds: "She famously went to visit Lancaster once and remarked to the owner that it was more palatial than her own palace."
"Next, there's Wilton House in Wiltshire," says Karam. "It has a very famous room called the Double Cube Room, which is the one we film in, mostly. As the name suggests, it's a perfect double cube. It brings things down just slightly—makes the scenes just a little more intimate."
The third Buckingham stand-in is Wrotham Park, a country house in Hertfordshire. "We tend to use one specific room there, which we use as our audience room—where the Queen has her weekly audience with the Prime Minister," says Karam. "In season one, when Churchill comes to see her, where she's not quite sure how it all works—that's where she builds up that relationship with him."
"This season, we see Princess Margaret at restaurants, at art galleries, on the street. A fashionable, young, attractive woman about town, she was more keen to get out and about," says Karam.
For a period drama, public locations are often harder to take back half a century than some of the homes. "Much harder!" Karam insists. "The big houses, once you've found them, it's relatively straight-forward. Taking a London street in 2017 and turning it into a London street in 1961? It's painstaking. You start by saying, 'We'll have to take this out, that out, change this, change that,' and it just goes on and on."
To film scenes at Balmoral Castle, the official Royal residence in Scotland, The Crown uses Ardverikie House in the Scottish Highlands, an estate on 44,000 acres with a herd of 1,500 wild red deer. "[The characters] do a lot of hunts, shooting and fishing there. It's a very important part of the real life of the family, and it gives us the opportunity to show them slightly more relaxed. They're on holiday." says Karam. "We tend to do all the Scottish scenes at Ardverikie. We can do everything there."
Estate manager Phil Lloyd agrees: "We've got lochs, ills, forests, streams, beaches, historic buildings. If you were here filming, you could get pretty much any part of Scotland that you wanted in one location."
"There are a lot of people arriving and departing on the show," says Karam. "We used a really beautiful 1930s art deco air terminal in a place called Shoreham in southern England. It's quite near Brighton. We turned that into what would have been a 1950s and 60s version of London airport, which I don't think was called Heathrow quite then."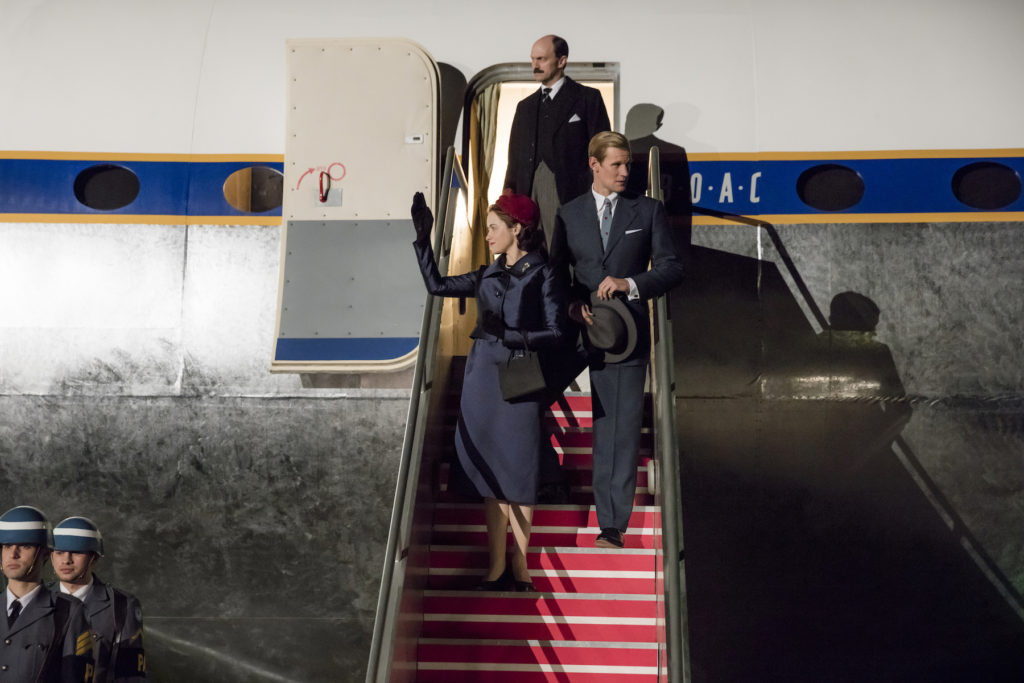 Karan adds: "We see the Queen and Prince Philip departing and arriving quite a lot. It's just a really good visual subtext for The Crown, the way they're always coming and going. It's an airfield, but quite a small one. We dressed the outside of the building. We have these very beautiful period aircraft and some fantastic scenes take place there."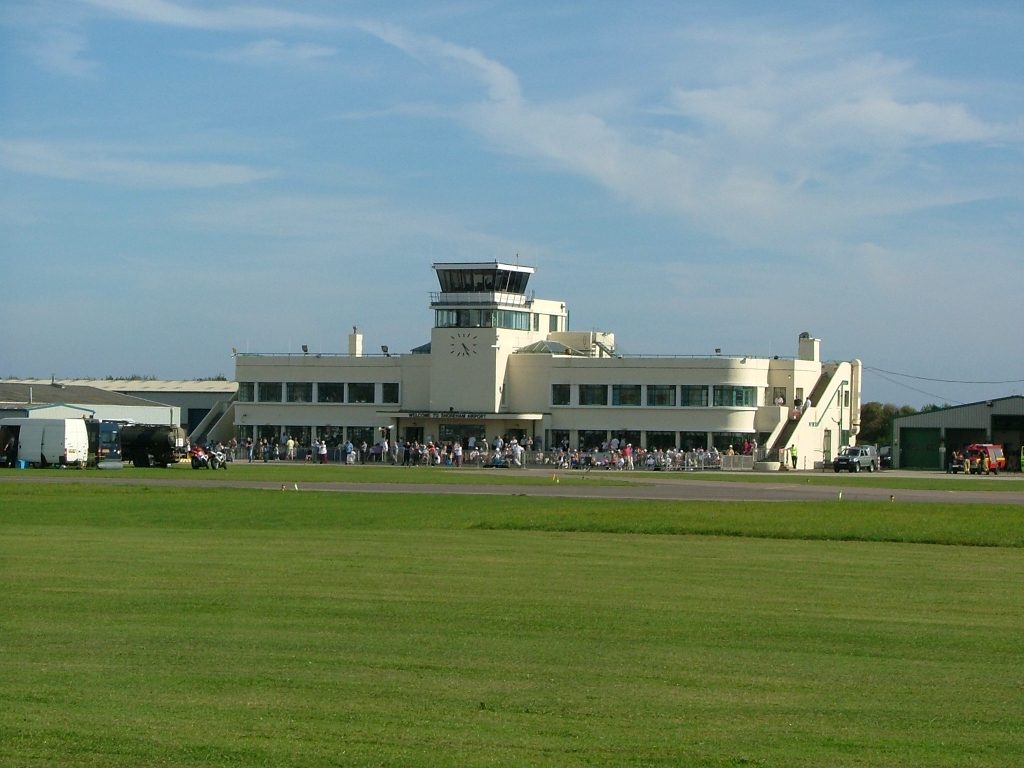 The second season of The Crown premieres December 8.