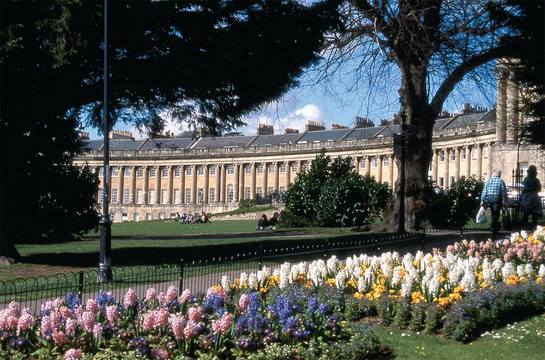 It's one of the United Kingdom's most visited cities but what exactly can be achieved by spending 24 hours in Bath?
Like York, Bath can only be sampled in a day. It is, however, England's other "must-see" heritage city. Just an hour by train from London Paddington, Bath can be done as a day visit, or better, a two-night excursion from the city. Jane Austen meets the Romans at this ancient hot springs on the River Avon. The Roman resort spa and 18th-century playground pairs wonderfully well with a road trip north into the Cotswolds, or as a closing leg on a rail trip through Wessex.
In the beginning
Coming into Bath by road or rail, it is impossible to miss the imposing presence of Bath Abbey in the city's heart. Head for it. In the courtyard next door, Bath's first-class Visitors Centre is the place to start. Collect street maps, brochures, and all the bumph on what's going on. If you do arrive in town without housing plans, the TIC can sort out accommodation as well. They take visitors seriously in Bath and do a superb job.
To spend a night or two
Bath is one place where location really does count. But this is among England's most popular visitor destinations, and there are a number of 3-and 4-star hotels in the small city center.
The Francis on Queen Square is a classic Edwardian town hotel. Pratt's Hotel on North Parade was designed out of a Georgian townhouse once the residence of Sir Walter Scott. The modern Hilton Bath, adjacent to the River Avon on Walcott Street, is another comfortable, superbly located option. Every range of accommodation is conveniently available in Bath but do plan ahead in peak season.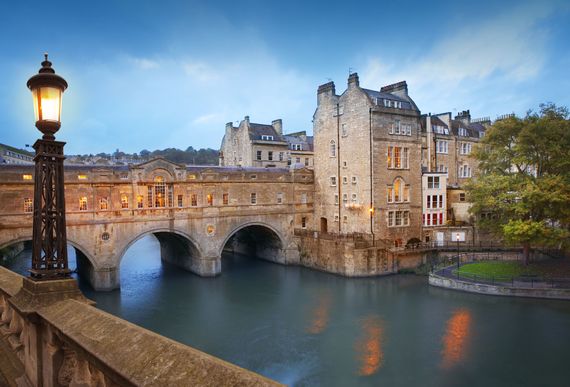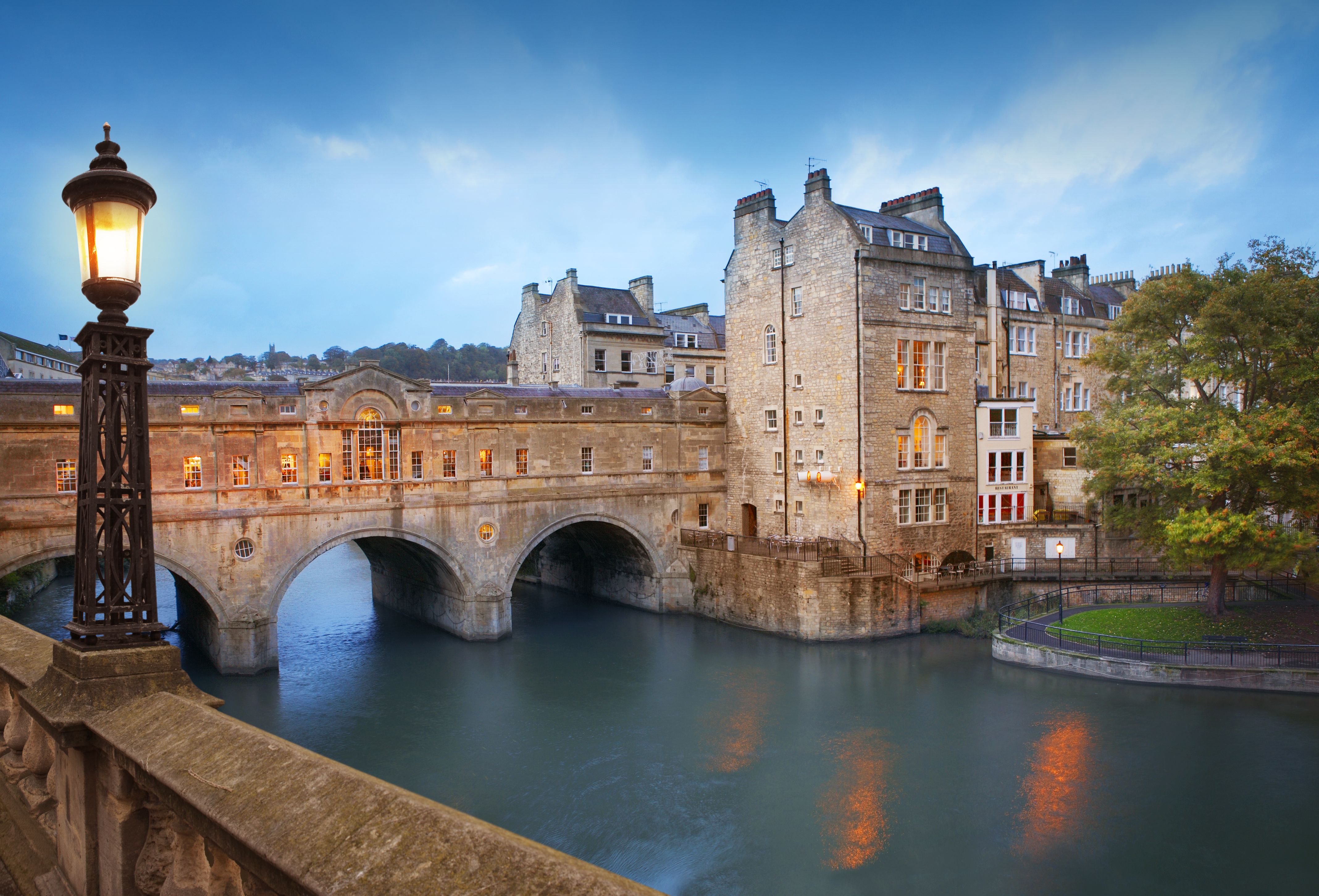 2
Bath's big three
The Roman Baths sprawling beneath the 18th-century city were the hot springs resort of Roman Britain. One of the most impressive and complete Roman complexes outside of Italy, it receives a world-class interpretation after decades of excavation and research.
Above the Baths, the Pump Room is the epitome of the Regency spa town Bath became in the 1700s, where you can sample the chalybeate waters of the hot springs, and a stringed trio plays for afternoon tea.
The Abbey Churchyard connects the social center of the Pump Room with the magnificent Bath Abbey, the last great medieval abbey church. It sits where England's first king was crowned in the 10th century. Don't miss the majestic fan-vaulted ceiling.
Other treasures worth taking
Jane Austen fans know that Bath is "her" town. Not only did she live here on Sydney Gardens with her family, but the novelist set large portions of Northanger Abbey and Persuasion here. Find out more, and pick up Jane Austen maps.
* Originally published in May 2017.