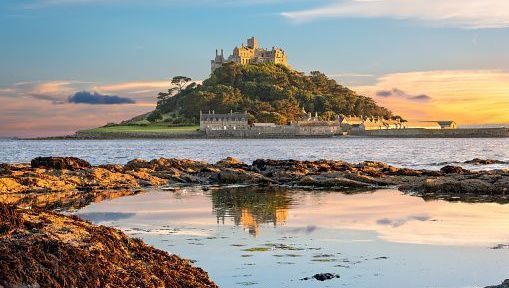 There's a centuries-old saying that observes, "A Cornishman is a Cornishman first, and an Englishman reluctantly."
Cornwall has always been a land, and a people, apart. History and geography melded 1500 years ago to make it so.
The principal highway down the spine of Cornwall from Exeter is the A30. The market town of Launston to the east of Bodmin Moor proudly announces that you have arrived at the ancient capital of Cornwall. Other English shires have county towns, but Cornwall tells a different story entirely.
Tucked onto the end of England's southwest peninsula, Cornwall juts into the North Atlantic with northern and southern coasts both facing the open ocean. Until the comparatively recent miracles of modern transportation and communication, Cornwall remained isolated from the rest of England—a world away from London and the power centers of English life.
The Cornish people had never cared. After all, they weren't "English," any more than the Welsh or the Scots. And they still aren't to this day.
Celtic blood
The most detailed DNA mapping of Britain's genetic ancestry ever done, released this spring by Oxford University researchers, found that even today there is a clear genetic divide at the Devon-Cornwall border. In brief, Cornish blood is Celtic. It has been for a long time.
When the Romans effectively abandoned Britain in the 4th century, Cornwall had little difficulty identifying itself as a Celtic kingdom as such regional powers emerged throughout the island. Over the next 200 years, however, illegal immigrants invaded and overwhelmed much of England. Angles, Saxons, Frisians, and Jutes crossed the North Sea for "living room" and farming.
They took increasing land, and, of course, had to fight for it. The 5th and 6th centuries saw the Celtic tribal alliances finally overwhelmed by Anglo-Saxon armies. Bit by bit, Britain became Angle-land.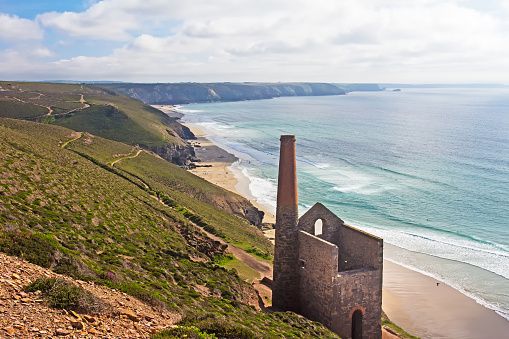 5
Scotland and its tribes remained independent Celtic lands north of the wall Emperor Hadrian built. To the west, the wild Welsh were walled out with Offa's Dyke by the Saxon king of Mercia. The Cornish were left alone—an isolated Celtic colony on the tip of the island.
Over the centuries, Cornwall evolved into a "county," and was absorbed into the organization of post-Conquest England. It learned English and to function in the English world. At the same time, it maintained its Celtic and local culture—as did every region of England before the BBC began homogenizing English life.
Cornish language
Nothing evidences the uniqueness of Cornish identity as does its language. The Cornish language (a close Celtic relation of Welsh and Breton) was a living, native tongue until the 18th century. Efforts have been active in recent years to promote the language and its recovery. Last year, the Government officially gave Cornwall and its language status as a Celtic minority identity equal in recognition to Welsh and Scots Gaelic.
Has all of this attention been felt in Cornwall? Is there a nascent resurgence of Cornish pride in its Celtic identity? Inquiring British Heritage readers want to know, or at least an inquiring editor does. So, this spring I went to find out what's happening in Cornwall.
Of course, Cornwall has been a happening place for more than a generation. Its very distinctiveness in landscape and local color, as well as its dominating and defining coastline, draws weekenders and holidaymakers from across England. Many a Cornish headland and river estuary is blanketed with cavern parks and campgrounds. Harbor towns and well-known fishing villages are lined with hotels and guest houses.
Cornwall's tourism industry 
In centuries past, Cornwall's economy ran on tin mining and the sea. Today, Cornwall's cash crop is tourism. Some farming remains along the peninsula's narrow interior, but the tin mines have long closed. Small fishing fleets still put out of harbor towns like Newlyn and Falmouth, but many of the fishing villages are now that in name only and cater more to leisure craft than working boats.
Why do they come to Cornwall? If people by the tens of thousands are willing to endure hours-long traffic tailbacks on the A303 or the A38 to get to Cornwall on any Bank Holiday weekend, there must be an attraction or two—and Cornwall has plenty.
The climate is one that exerts a magnetic force on all Brits. The peninsula's southwesterly exposure yields more sunshine and milder temperatures than elsewhere on the island. Subtropical vegetation grows along Cornwall's coasts and flourishes in a treasure-box of public gardens. Small beaches in secluded coves are sandy sun traps far removed from the crowded strands of Bournemouth or Brighton.
Explorers of all sorts find Cornwall is blessed with an embarrassment of destination-quality visits to fill as many days as a visitor can devote. Its gardens alone flourish with blooms and foliage not found anywhere in Britain.
The National Trust maintains magnificent landscape gardens, formal plantings, and explosions of color throughout the year. Trengwainton Garden, Trerice, Trelissick, and Glendurgan Garden bloom with exotic shrubs, flowers, and trees. National Trust estates such as Cotehele and Lanhydrock compliment their stately homes with outstanding gardens.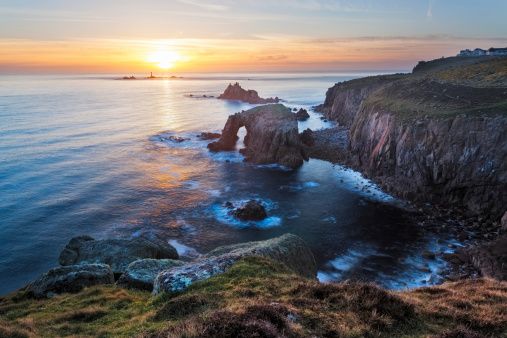 5
Cornwall's dark romance
There is a dark romance about Cornwall's misty past that unmistakably captivates people as well. This finds expression in a sweeping saga like Poldark and high on bleak Bodmin Moor at Jamaica Inn, where Daphne du Maurier set her eponymous novel of smugglers and wreckers.
It is present as well on the wild headland of Tintagel Castle, where legend claims King Arthur was born under the magic of Merlin, and at Chysauster Ancient Village, where the ghostly prehistoric stone dwellings sit a quarter-mile climb from a single-track road.
The cliffs falling away into the sea fog at Land's End, St. Michael's Mount rising from Mount's Bay, and idyllic fishing villages such as Polperro or Doc Martin's Port Isaac capture the spirit as well.
This romance is an integral part of Cornish identity, an expression of that Celtic DNA. That sense of an independent identity has long been present in Cornwall. At its most obvious, perhaps, this pride in identity takes the shape of the ubiquitous Cornish pasty born from the tin miners' midday meal. Now, the delicious, but humble pasty has exalted protected designation, only permitted to be made (by name) in Cornwall.
For heritage travelers like British Heritage readers, it makes good sense to avoid the crowds of Bank Holiday weekends—or any summer weekend travel to or from Cornwall. That caveat aside, however, there too many good reasons not to put a visit to Cornwall high on the must-do list. Whether you plan a serious itinerary of garden visits or simply take a few days exploring the dramatic coast to Land's End and back east, you are bound to absorb Cornwall's Celtic romance, and a pasty or two, along the way.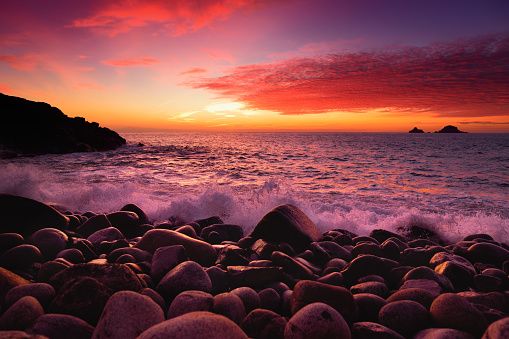 5
Cornish pasties
Though pasties are made and enjoyed throughout Britain, and indeed the world, a real Cornish pasty must be made in Cornwall itself—given "Protected Designation" status by the EU in 2011.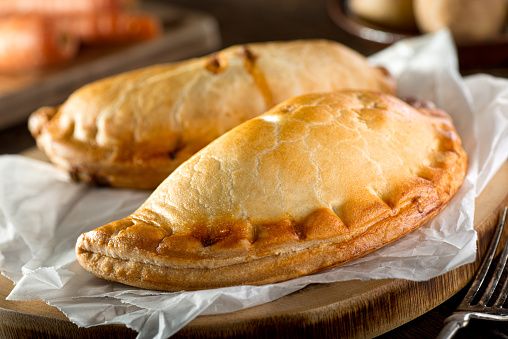 5
The D-shaped savory pastry evolved as a convenient lunch to be eaten underground for miners working the tin industry that flourished in Cornwall for centuries. They could use the dense blanket roll of pastry on the side as a handle for unwashed hands, and discard it.
A rise in popularity over the last few years has seen pasties emerge as a favorite convenience food in High Streets across the country, available in a score of varieties such as lamb and mint, steak and Stilton, pork and apple, or even chicken tikka masala. The traditional pasty, however, contains a hearty rough diced mixture of potato, Swede, onion, and beef.
* Originally published in June 2018.