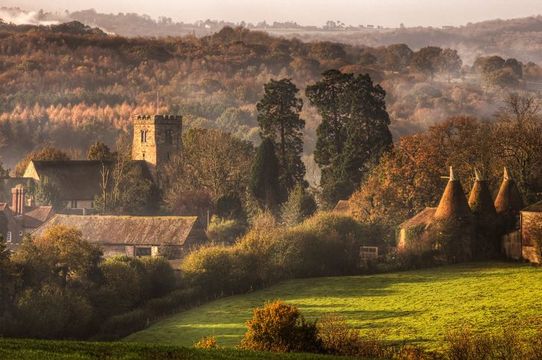 Spending seven days in the "heart of England" - trails through the Cotswold Hills, and encompassing Gloucestershire, Oxfordshire, Warwickshire, and Worcestershire.
"The Heart of England" is as much a romantic ideal as a geographical region. The countryside of our imagination, though, extends vaguely north of Bath, through the Cotswold Hills, and encompassing Gloucestershire, Oxfordshire, Warwickshire, and Worcestershire.
Just as everywhere in Britain, it can't be unpacked in a single visit. Here's a gently paced road trip, however, that will give you that "Heart of England" experience.
Day 1 – Northwest into the Heartland
From central London, or leaving from the airports, our destination is Cirencester, "Capital of the Cotswolds." The most direct route is the M4 west past Reading. From Junction 15 at Swindon, take the A419 about 20 miles northwest to Cirencester.
It's an easy morning drive. With a colorful history dating back to the Romans, the pretty market town makes a great base from which to explore the southern Cots­wolds—with several lovely 3-star hotels in and around the town center.
The place to begin is the Tourist Information Centre at the Corinium Museum. The parish church of St. John Baptist on Market Place is an­other visit not to be missed. But as you'll see, this is a town worth exploring.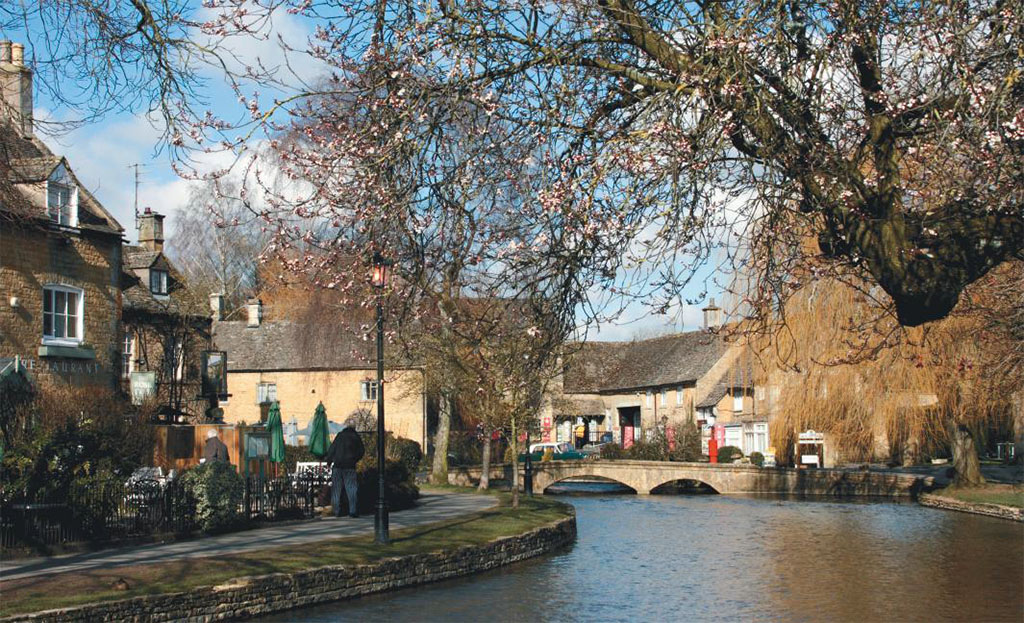 5
Day 2 – Southern Cotswold Panorama
An easy excursion in the southern Cotswolds today celebrates archetypical Cotswold countryside and some of its most typical sites. Plenty of sights might divert you; check out a Roman villa or ancient long barrow.
Begin on the A433 turning south to the market town of Tetbury. You might continue just a few miles farther south to Westonbirt Arboretum, one of England's most renowned planned wood­lands. Or dogleg directly toward Stroud on the A46. At Selsey, the village church is a hidden gem (and always open). Its stained glass windows were designed by four leading members of William Morris's Arts and Crafts movement. Stroud, like each of the half dozen Cotswold market towns, repays a bit of looking around.
A few miles north on the A46, Painswick churchyard is not to be passed by. Famed for its topiary yews, legend has it that only 99 yews will grow in the churchyard. Painswick Rococo Garden also draws rave reviews for its sensual early 18th-century design. It's an easy return to Cirencester on the A417, with time to shop in town or stroll the Abbey Grounds. This evening, perhaps stop in the friendly Black Horse Inn for a pint in Cirencester's oldest pub.
Day 3 – Something for Every Passion
Head toward the nearby spa of Cheltenham this morning, and north to Winchcombe and Sudeley Castle, with its gracious gardens and six centuries of fascinating history.
Queen Catherine Parr is buried in the 15th-century chapel, and there are magnificent rose gardens in summer. There are plenty of local places to take lunch in Winchcombe village. This afternoon pay a visit to Chedworth, one of the largest Roman villas in Britain. Its remoteness in the labyrinth of green, rolling hills is one of its attractions.
This is that pastoral countryside of sheep on the hill, babbling brooks, honey-colored stone cottages, and trim gardens. Chedworth Roman Villa's surviving walls, mosaics, bath-houses, and hypocausts depict life almost 2,000 years ago—illustrating "on location" the Roman life depicted in Cirencester's Corinium Museum.
The market town of Cirencester makes a great base to explore the Southern Cotswolds. Drop into the Black Horse for a pint with local farmers.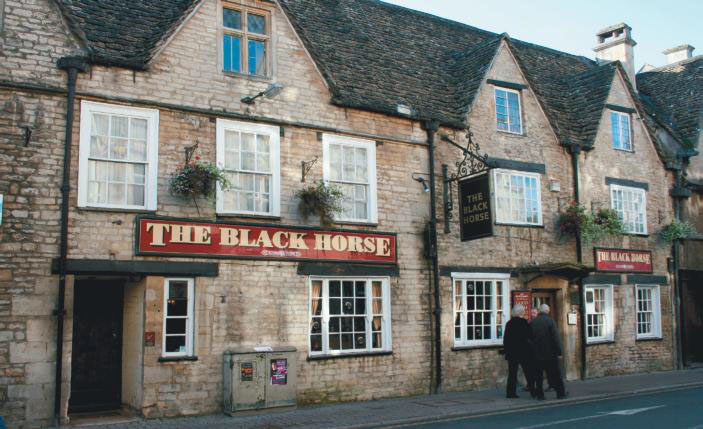 5
Day 4 – The High Road to one of England's Great Gardens
We turn north this morning, following the A429. This is the most popular tourist route through the region. Bourton-on-Water, Stow-on-the-Wold and a slight detour to drive a mile or two around the villages known as The Slaughters are the iconic Cotswold experience.
There is just the reason they are so popular, but that popularity does mean people—lots of them. For a little more peaceful take, make your way via the A44 to the charming little market town of Chipping Camden. One highlight visit is Hidcote Manor Garden, considered perhaps Britain's best 20th-century garden and pride of the National Trust.
It's simply one of the greatest English gardens open to the public. Moreton-on-Marsh makes a great base for overnight and for exploring the northern Cotswolds.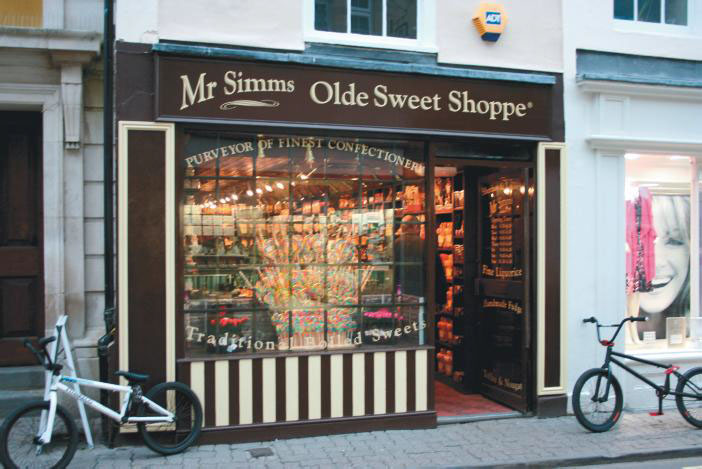 5
Day 5 – Out and About in the Northern Cotswolds
Today's easy excursion leads a few miles west on the A44. Famed Broadway is one of the region's prettiest villages.
Atop the town, Broadway Tower was a refuge of William Morris and his friends—with superb views over the green, undulating countryside. Snowshill Manor is described by the National Trust as an "Aladdin's cave of delights"—overflowing with the eclectic 22,000-piece antique collections of Charles Wade. There's also the garden of Kiftsgate Court still to see.
The oriental water-gardens and Indian fantasy of Sezincote (see "Echoes of the Raj" p. 34) are a delight, but only open Thursday and Friday afternoons, May-September. You might plan to return to Moreton-in-Marsh tonight, or continue north (perhaps on the B4632) to Stratford-on-Avon (but have lodging arranged from April to October).
Accustomed to tourists from around the world, Stratford has a range of hotels and accommodation. If the bustle of Stratford seems overwhelming, just up the road a few miles, Warwick is somewhat quieter and no less attractive.
Day 6 – Popular Birthplace of the Bard
Stratford-upon-Avon makes the most of its claim to fame as the birthplace of William Shakespeare. The Bard's birthplace house, Holy Trinity Church and the world-renowned Royal Shakespeare Theatre are just a few of Stratford's A-list visits.
This is a real tourist town, given over to the celebration of all things Shakespeare. The theme will take as much time as you'll give it.
North about 10 miles, Warwickshire's county town grew up around Warwick Castle, long regarded as the most complete medieval castle in the country. Like Stratford, Warwick Castle has elements of a theme park and plenty of kitsch, but a visit is no less fun for all that—and really does illustrate castle life through the ages.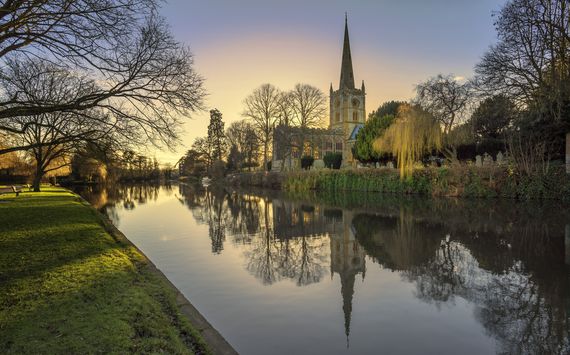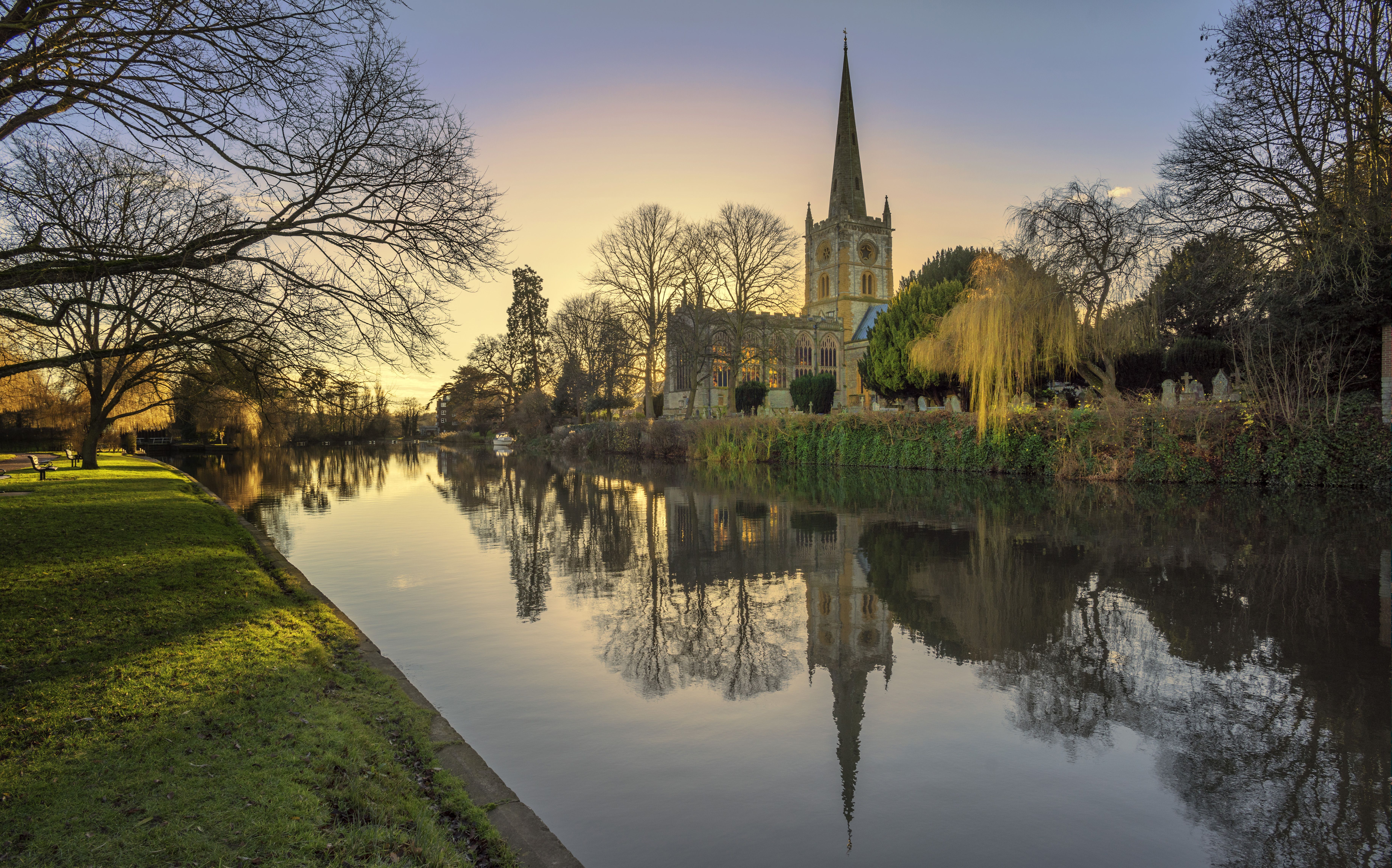 5
Day 7 – Parting is Such Sweet Sorrow
Warwickshire is a treasure trove of its own. Just up the road is Kenilworth Castle, a magnificent showcase of Queen Elizabeth I's favorite (see British Heritage, September 2013, p. 44). Leamington Spa lies just next door.
To the northeast, metropolitan Birmingham beckons with altogether different delights. On the other hand, if it's time to return, the M40 from Junction 15 will have you on London's ring road in 90 minutes.
* Originally published in 2016.