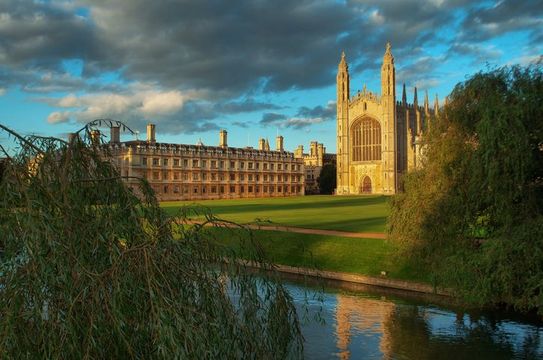 Five of our contributors share their "don't miss" destinations around Great Britain.
Everyone who has traveled in England, Scotland and Wales has a vivid memory of something they witnessed or experienced that encapsulates for them Great Britain at its most "Britishness."
Our veteran British contributors have traveled the length and breadth of this green and pleasant land for BHT readers. I asked them to contribute an experience or scene that most communicated for them that essence of the national character. Not surprisingly, their responses are delightfully eclectic—and not a little romantic.  --Dana Huntley
Portsmouth waterfront
Ours is an island story. To understand Britain and her people, you must understand the seas that surround us. The best place to do that is Portsmouth, the maritime hub on the south coast. Ride to the top of the 560-foot Spinnaker Tower there and you'll see how natural forces carved a perfect harbor to protect the Royal Navy.
Next, head to Portsmouth Historic Dockyard, where you'll find examples of British sea power over the past few hundred years: HMS Victory, the flagship upon which Nelson breathed his last at the Battle of Trafalgar; HMS Warrior, the kind of warship that patrolled the British Empire during Victoria's long reign; and the Mary Rose which sank as the Tudor dynasty was first flexing England's naval muscles.—Scott Reeves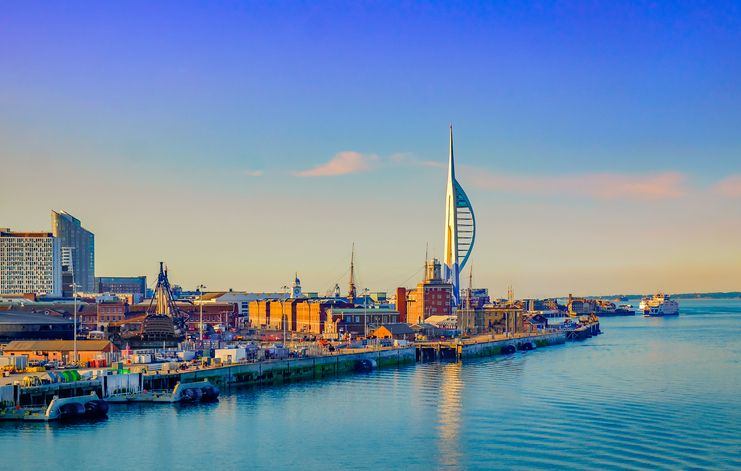 6
Places the colonists left behind
Many US towns and cities bear names that originated in Britain. If you live in, say, Cleveland, Ohio; Exeter, California; or Chester, Pennsylvania, visiting the original locality to bear that name will bring British history to life.
You can explore the streets and areas from which the original settlers left, perhaps centuries ago. Local history groups or public libraries may hold records of citizens who planned a new life over the Atlantic.
While many of these towns have been modernized over time or were damaged in two world wars, much remains to reward those who seek out names and locations associated with the New World l. So, for instance, if you live in Coventry, Rhode Island, visiting churchyards in Coventry or seeing shopfronts in the city may recall famous families back home.
There are two types of buildings in British cities that tend to survive from the 17th-18th centuries when British settlers were putting down roots after a sea voyage. Pubs and churches cater to man's thirst and spiritual needs.
There is also a chance that you can walk the same flagstones and sit in the same pews as those whose dreams brought their towns to new shores.—James Graham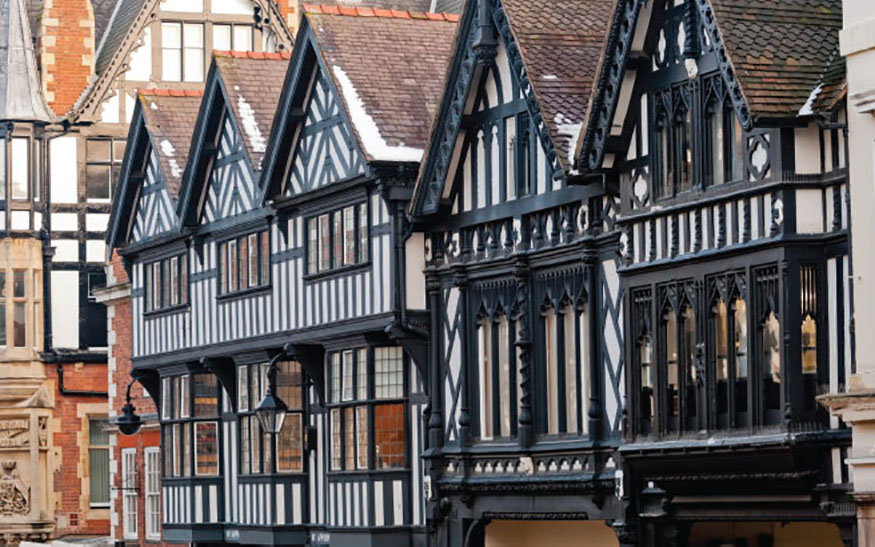 6
Scotland's Isle of Arran
My ideal experience is the Isle of Arran, often referred to as Scotland in miniature. Situated off the west coast, Arran is about two and a half hours' journey time from Glasgow by road or rail and then the ferry that runs from Ardrossan to Brodick, the island's main town.
Should you can walk up Goat Fell, the island's highest peak at 2,866 feet, and on a clear day see Ireland! Arran provides numerous opportunities for walking or horseback riding, or you can play one of the island's seven scenic golf courses.
Alternatively, you can hire a bicycle and explore that way — the road around the island is only 56 miles long.
If you are a history buff, you can visit the Heritage Museum, Brodick Castle, the ruined Lochranza Castle or some of the island's stone circles. Another well-known attraction is the King's Caves at Blackwaterfoot, associated with the famous story of Robert the Bruce and the spider in his jail cell.
Elsewhere on the island, you will find the Arran whisky distillery at Lochranza—another is currently being built at Lagg. Do try the Arran beer and other local produce such as ice cream, cheese; meat, jam, and chocolates—all part of the Taste of Arran campaign—and simply enjoy some typical Scottish scenery!—Forbes Inglis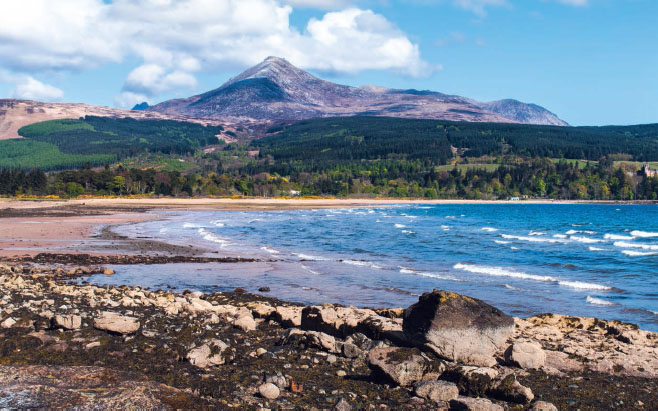 6
St. Paul's cathedral
I spent some time pondering this, thinking about all the secret, quirky places that would surprise and delight a visitor in equal measure. Then, last night, walking out after a lecture at Gresham College, I passed London's St. Paul's Cathedral.
It was 77 years to the day since the Blitz began and the fire-fighters memorial was lit in swirling red lights. My grandfather was a London firefighter during the city's darkest hour, risking his life every night to pull down burning buildings, clamber over rubble and drag the injured from the wreckage of their homes. It was the courage of these civilians that engendered what we blithely call "the Blitz spirit."
St. Paul's, one of the enemy's most obvious targets, was bombed on October 9, 1940, yet its shattered dome was still the most central place to station fire-watchers. Those citizens spent long, lonely nights in one of the most vulnerable sites in London, staring at the skies. London folklore whispers their descendants have inherited an uncanny ability to find their way around inside that roof.
Of course for many, St. Paul's is an icon of 17th-century splendor and indeed it is. Born out of London's other darkest hour, the Great Fire of 1666, it marks Sir Christopher Wren at his finest. For many, however, it also embodies the British people at their finest.—Sandra Lawrence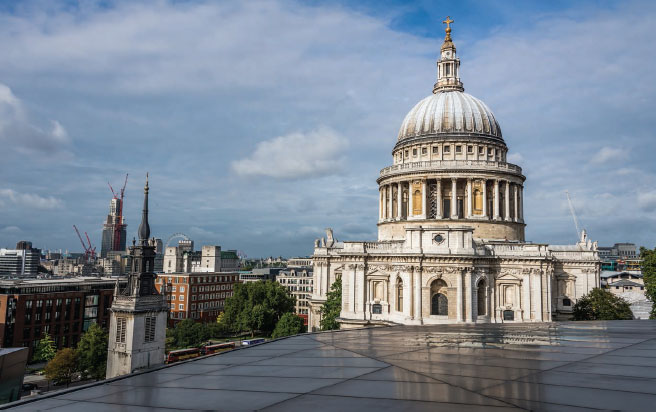 6
Quaint Cambridge
There were those frosty mornings hurrying through beautiful Clare College gardens to the university library. The Gothic splendor of King's College Chapel, the Wren Library at Trinity and the Bridge of Sighs…. My recollections of postgraduate days at Cambridge may have become gilded.
But then, the city is the perfect compact of history and dream, and that makes it an iconic visit: From the magnificent medieval college architecture to quaint passages around the marketplace and higgledy-piggledy shops along King's Parade.
Take a chauffeured riverboat or guided walk for picturesque scenes and potted history; immerse yourself in the glorious artworks and antiquities of The A. Fitzwilliam Museum.—Siân Ellis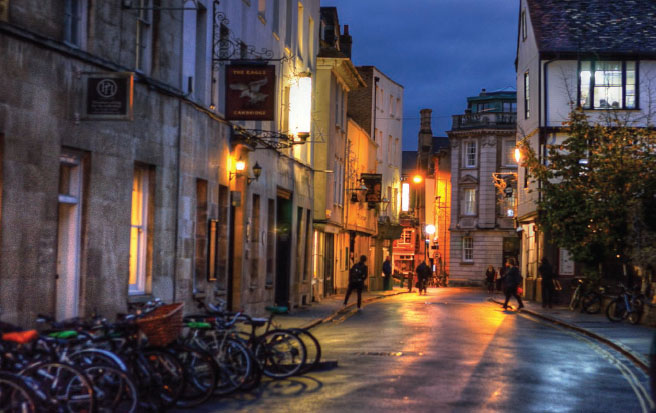 6
Do you have a favorite UK destination you'd like to share with us?
* Originally published in Feb 2018.