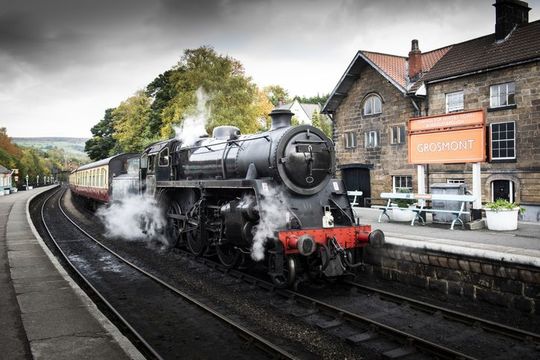 Let the rolling countryside, towers, and towns pass by Dana Huntley.
Make no mistake; train travel isn't what it used to be.
Just ask any older Brit who remembers the '40s and '50s, and a now seemingly Golden Age of British rail. In the generations of our grandparents, most people didn't have automobiles; trains were the way everyone traveled. Inevitably, the rise of the auto and the post-war motorway system changed British lifestyles and train travel forever.
Thousands of miles of rural rail lines and scores of stations closed in the 1950s and decades following.
Americans visiting in Britain, however, don't take long traveling on British trains to shake their heads in wonder and envy of a rail network that crisscrosses the island and delivers you comfortably to any part of Britain in a matter of hours. For older travelers and those who would rather not drive in Britain but still travel independently and design their own itinerary, the train is certainly the way to go.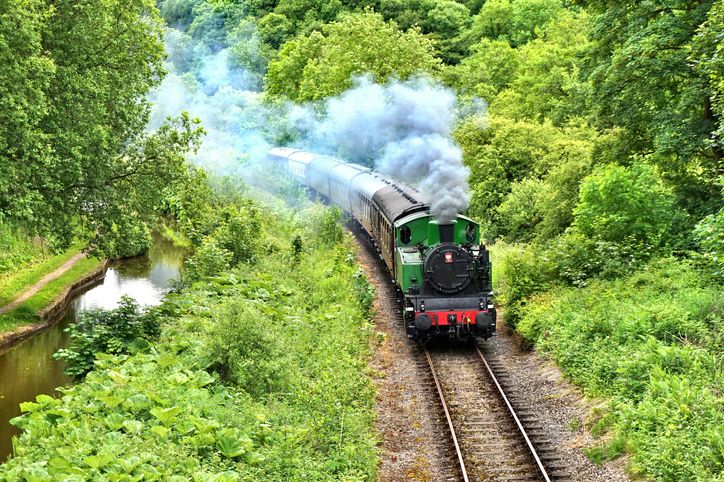 4
All Rails Lead from London
London itself is the rail mega-hub; from every corner of the island, from Kent to Cornwall, South Wales to East Anglia trains flow with astonishing frequency into London's seven major train stations. East and West "Main" lines link London with Edinburgh and Glasgow respectively. In the East, from hubs along the route such as Peterborough, Doncaster, and York rail lines radiate throughout the region and connect the network to the west. On the Western Mainline, Birmingham, Crewe, and Manchester, among others, serve in the same fashion. 
Visitors staying in London can easily use the trains for an unlimited number of great day trips. Georgian Bath and seaside Brighton, Canterbury, Cambridge, and Winchester are all easy day trips, with direct train journeys of an hour or so. 
From London as a base, it is easy, too, to plan a triangular rail trip with point-to-point tickets, for instance to Portsmouth and Salisbury, stopping for a couple of nights in each fascinating small city. 
It is simple to plan trips and purchase tickets in advance at www.nationalrail.co.uk. The comprehensive website includes detailed route maps and schedules. Enter departure and destination locations, date, and time of proposed travel and it will bring up multiple options and available ticket prices. You can purchase an open ticket, good for any train departure on a given route, or somewhat cheaper ticket for a particular date and departure. The best news is that trains between places that British Heritage Travel readers generally want to travel are frequent, with departures every hour or two. 
Shore to Shore
For American visitors to Britain, unquestionably the most convenient, most flexible, and most economic way to travel is with a Britrail Pass. Unavailable in the UK, these tourist-designed passes have to be purchased in this country before you travel.
Britrail Passes come in several varieties and can be good for travel in England, Scotland, or the entire country. They can be valid for consecutive days up to a month or a flexible number of days within a period. Simply have the pass validated at the station of its first use, then at gates and anytime a ticket is shown, and hop aboard. Apart from the ease of using the Britrail Pass, with any significant use its cost represents a fraction of what individually purchased tickets would total. Conveniently, they are valid right from the airports, with the Gatwick to Victoria Station trains and Heathrow's Paddington Express. Answer all your questions at www.britrail.com.
The Joys of First Class
It's hardly a secret that first-class travel is better. Of course, first-class always comes at a premium. With international airplane travel, the premium cost for first-class, front of the plane seats, is prohibitive to all except a very few. The same is not true on British Rail. 
The premium for first-class over standard train tickets is often (though not always) well worth the added expense. First-class brings greater space, comfort, and quiet, as well as seat-side service with complimentary snack and beverage service and appropriate meals on longer journeys. On a Britrail Pass, the added cost for first-class is superb value-for-money - a genuine travel bargain.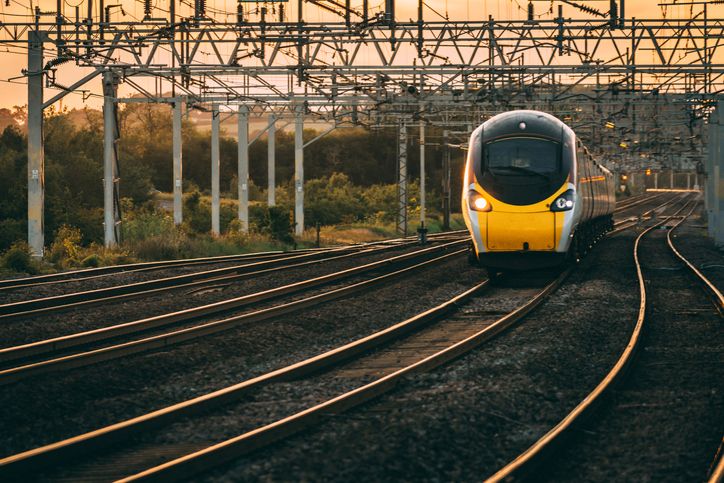 4
Designing a Rail Itinerary
With the internet tools, we have available today to research hotels, tourist services, and visitor attractions, planning and executing an itinerary in Britain by train is not difficult – and can be very much part of the fun! The easiest travel to plan is either on a single line out and back from London (or Manchester or Edinburgh, for instance).
Or plan a triangular journey with stays along the route. Unless the train journey itself is the object, it's generally of little value to plan one-night stays that don't give you time to see the town. Here are several flexible sample itineraries just to demonstrate the possibilities. 
London to Edinburgh and York   
A classic, easy itinerary through Britain's varied countryside on the East Coast Mainline, from London to Scotland's capital in less than five hours from London Kings Cross. Edinburgh's Waverley Station is center city for exploring "Auld Reekie" for a day or several.
Train south to York, "Capital of the North" for 1,000 years. York's historic Victorian train station is adjacent to its 14th-century city walls, which encompass a kaleidoscopic microcosm of English history. Visit York Minster, Castle Museum, the Jorvik Viking Center, and the National Railway Museum. Time permitting, stop along the way to explore at Durham, Peterborough, or Newark.
London to Penzance and Plymouth   
Take the Cornish Riviera Express to England's West Country, London Paddington to Penzance. The Great Western Rail late morning departure whisks west to Exeter and along the Devon coast. It stops at market towns from Plymouth down the Cornish peninsula to its tip at Penzance in just over five hours. Visit Land's End, Mounts Bay, and St. Ives.
On the return leg, take a day in Plymouth to explore the Barbican, Plymouth Hoe, and the Mayflower Steps. With a few extra days, you might add Torquay, Exeter or Bristol to your agenda.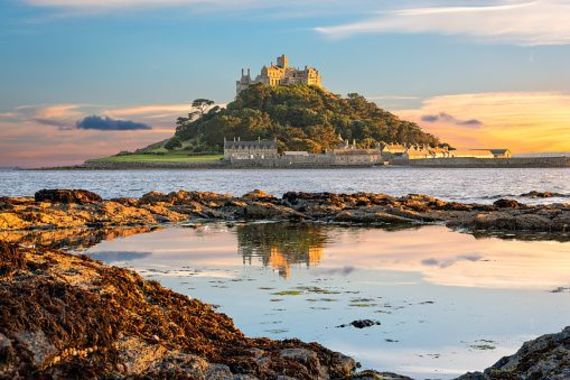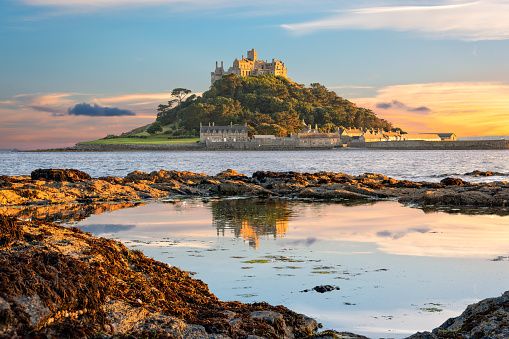 4
Edinburgh to Inverness and Aberdeen   
From an Edinburgh base, see a great variety of Scotland's landscape and character from the train on this northeastern route. Take a departure along the North Sea coast to ancient Aberdeen for a day or two in the Granite City.
Scotland's third-largest city prospers as the service port for the 160 oil production platforms in the North Sea. Then, take a train on the Grampian Line across Aberdeenshire, farmland of barley, oats and whisky distilleries, to Inverness, capital of the Highlands. Take a day or two to cruise on Loch Ness, visit Culloden's historic battlefield and shop for woolens.
Then, return south on a 4-hour journey through the Cairngorm Mountains to Edinburgh. On the route, you can add great visits hopping off at Dundee, Huntly, Pitlochry or Perth.