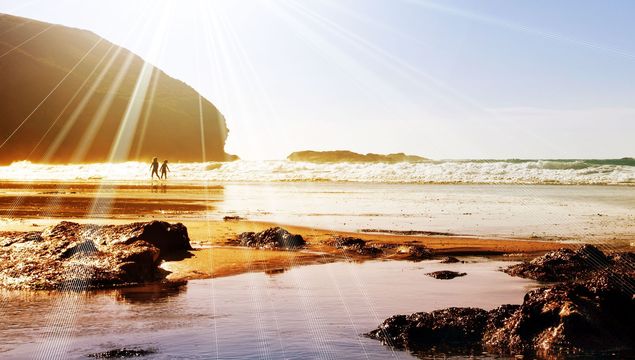 Do you have plans for a vacation in the United Kingdom? Here are seven simple ways to avoid being a tourist and make sure you get the most from your trip.
This is a theme that I have periodically addressed with our loyal British Heritage Travel readers over the years. The start of another travel season is a good time to remind myself. I have been a traveler and visitor in Great Britain regularly since 1980, but I ceased to be a tourist back about 1983. You see them by the droves, perhaps riding on coaches, headlong from destination to destination, largely oblivious to their surroundings, unless it is to comment on the dearth of ice in hotels or beverages.
My first few trips to Britain I went to see things and places, with a duffle bag, Britrail pass, and a new Ph.D. in British Literature. I carefully plotted an itinerary that would take me to many of the literary sites - Cornwall to Canterbury, Dorchester to Edinburgh. I was on a strict timetable. Of course, when we are traveling, things don't always go as planned. Here I missed a train; there I got on the wrong train by mistake. This site was not open on Tuesday; that local bus couldn't get me to another.
But here are seven ways to avoid being a tourist and get the most from your trip.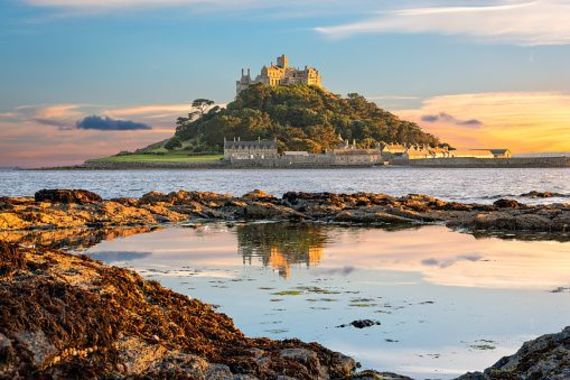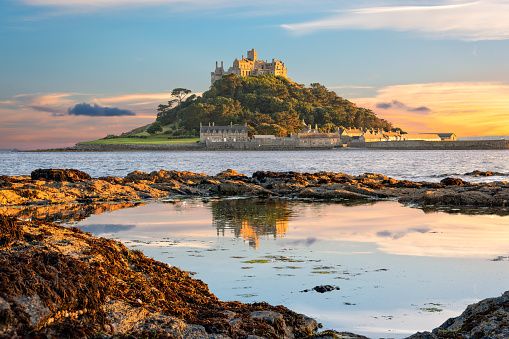 3
Take any opportunity to visit with people
The British are a more reserved people with strangers. They will not intrude on privacy or interject themselves into a conversation. In general, however, folks will very willingly engage if offered the opening and be friendly and helpful.
There were two big lessons in that initial month-long adventure. The first was that you always have to be prepared for Plan B. The second was that wherever you go in England, Scotland and Wales, there is something interesting and enriching to be discovered. Stately homes and cathedrals, castles and gardens, major museums, and famous historical sites: All the A-list destinations that charm American visitors (like you and me) to visit Britain are wonderful, and almost always exceed our expectations, but they only touch the surface.
Undertaking that first adventure, I had no notion of village fetes, Morris dancers, local pubs (and real ale), pasties, and Stilton cheese, that William Penn had preached in the Market Square in front of Wells Cathedral or that Loch Ness was 745-feet deep. Nor did I have any notion of the affability, humor, toughness, and hospitality of ordinary Brits that I encountered everywhere. Here are a few of the other lessons that those first few trips taught.
Pay attention to the British media
Getting organized with that first cup of tea in the morning put on the BBC or Sky News. See the world from a British perspective. Read the paper. Most hotels will deliver one right to your door, or grab a copy at the corner newsstand. The Times, Daily Telegraph, Guardian, and Independent are serious national papers. Then I will give you a concise summary in tabloid form, or get the Daily Mail for a real populist view of the country.
Shop local
Visit supermarkets such as Sainsbury's, Tesco or Morrisons to give you an idea of the range of things available and their relative cost. It's also a place to pick up some classic comestibles to take home - like P.G. Tips or Twinings tea, blackcurrant jam, and Branston pickle. Wander through open-air markets or covered markets at every opportunity, just for the experience or for a bargain souvenir.
Even for a lunch on the run, do avoid fast-food franchises of all varieties. You can get burgers, pizza, and chicken at home. Of course, you might pick up fish & chips to nibble in the park. Drenching them in malt vinegar cuts the occasional greasiness. I generally favor bakeries for savory pastries or a baguette. Soups and bread are almost uniformly superb found in any venue. Pub lunches are great, but, of course, take more time. Many pubs, however, offer food in the evening. A pub supper is an inexpensive, informal and delicious opportunity to sample fare such as steak and ale pie, lasagne, fish & chips, fried scampi, and such - and visit with local folks while you are there. And remember, there is no tipping in pubs.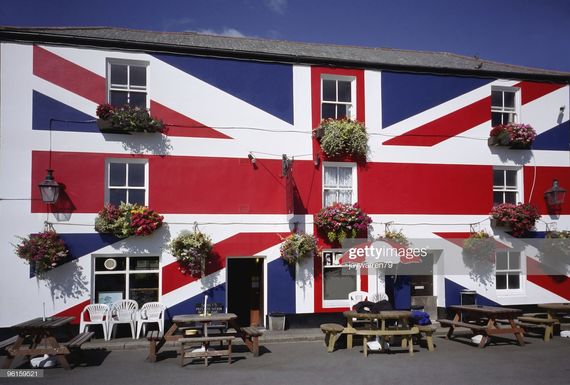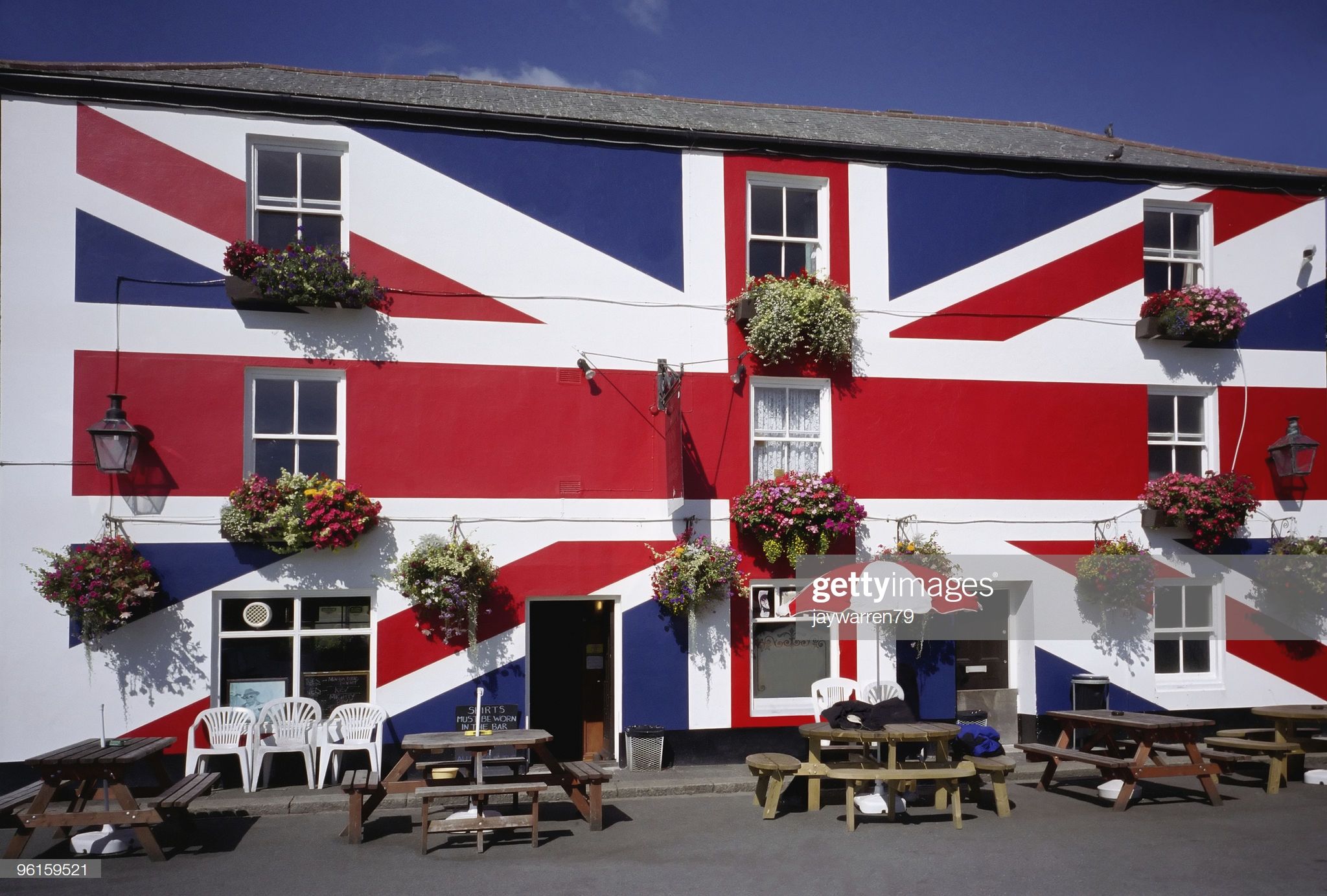 3
Eat local
Eating local in Britain, however, means sampling Indian cuisine, which is hands-down the most popular "ethnic" food across the country. Indian restaurants are ubiquitous from small towns to major cities, where Brits routinely "go out for a curry." Kormas are mild and sweet; jalfrezi and masalas are spiced and flavorful; dishes labeled madras and vindaloo, though, are for experienced and iron stomachs. Tandooris are lovely, marinated, and dry flash-roasted in a super-hot "tandor" clay oven.
Get off the beaten track
That often begins to sound clichéd, but Britain does have well-traveled tourist routes - to Stonehenge, Bath, the Cotswolds, Oxford, and Stratford-upon-Avon; to the Lake District, Edinburgh, and York - and they are justly famous for good reason. I have found many of my most memorable experiences, however, in corners where overseas visitors rarely wander, places such as the Exmoor coast, the coal valleys of South Wales, the Norfolk Broads, and the agricultural small towns and the North Sea coast of Aberdeenshire. Among other things, where visitors are rarer, the welcome is warmer.
Less is more
It is a great temptation to attempt to see as many places and attractions as we can possibly fit into a day, to want to make the most of our British experience. Likewise, it is very easy to burn out and become overly fatigued. Inevitably, we spend more time on our feet traveling.
Slowing down the pace and the expectations bears the pace and the expectations bears huge benefits. You are more apt to be able to maintain energy, interest, and observational powers. There are rewards in smelling the roses, in reading the plaques on the wall, picking a handful of berries from the brambles, and in sitting down for a few minutes in a pew of the quiet old Norman church or a park bench.
Visit Northern Ireland 
Often forgotten, Northern Ireland is home to many important historical sites. From the shipyards of Belfast that built the Titanic to the famous Giants Causeway, there's always something to do. While for Game of Thrones fans there are plenty of sites to keep you busy, including the Dark Hedges!
Even for prolific and regular international travelers, Britain is one destination that never disappoints, where Americans are well received and that genuinely repays returning to again and again. 
* Originally published in 2018.