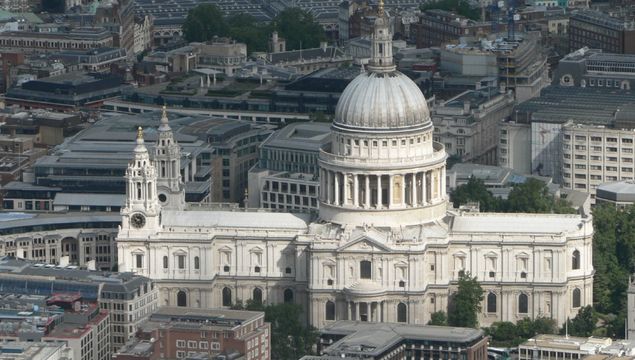 On the 2nd of December 1697, construction work started on Sir Christopher Wren's St. Paul's Cathedral in London. Honoring the most highly acclaimed English architect in history, we take a look at his incredible churches.
When the Great Fire of London that Samuel Pepys witnessed had burned out, England's greatest architect Christopher Wren got right to work.
Within two weeks of the Great Fire of September 1666 in London, which was so vividly described in detail in the famous diaries of Samuel Pepys, Christopher Wren presented a plan to King Charles II to rebuild the demolished area of the city, which is today the financial heart of the capital. His plan called for wide streets and plazas to replace the narrow, crooked streets and crowded buildings. While this original scheme was never implemented, Wren did get permission to rebuild 51 new churches for those that had been destroyed.
The city churches, together with St. Paul's Cathedral, represent a body of work by one person that has no equal. Even though Wren would probably still be remembered today for his work at Hampton Court, the Royal Hospital in Chelsea, and some churches outside the city, such as St. James's Piccadilly, it is the 23 existing churches and the cathedral in that historic area of London that form his astonishing legacy. A number of Wren's churches were destroyed during World War II, while others were "criminally" demolished in the 19th century to make way for new buildings.
The city churches were begun in the 1670s, but their steeples were not added in most cases until the 1690s. It is these steeples that demonstrate Wren's genius as an architect though he never had any formal training in the field, having studied science and astronomy. Each spire and steeple is quite different from any of the others. In the years when London had no towering buildings, these spires and steeples would themselves be a map of the city, as they could be seen from every street. Glorious glimpses can still be had at the most unexpected moments as you turn up a lane or down an alley and find one of Wren's churches nestled among skyscrapers in this 21st century.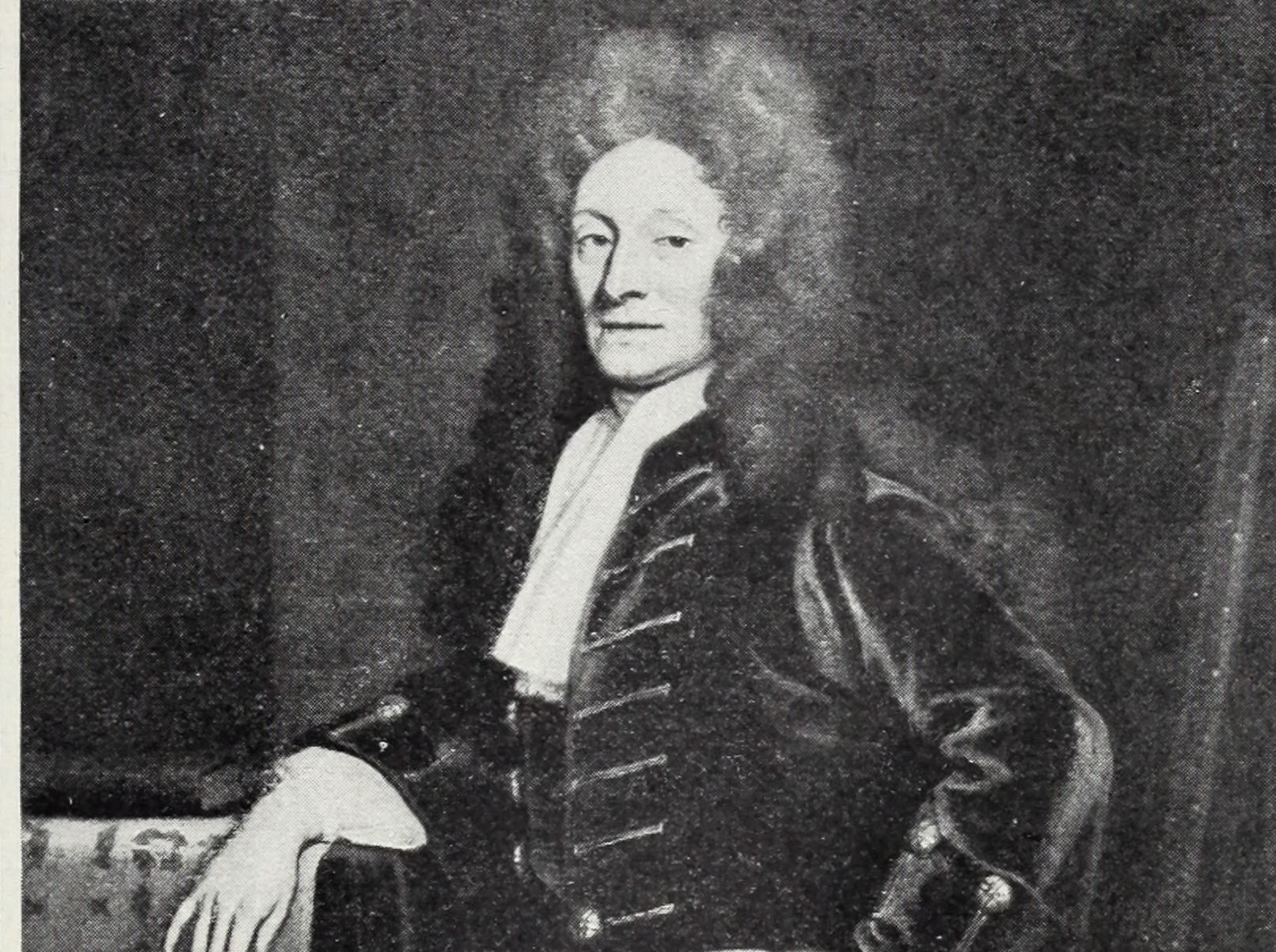 2
A visit to just a few of these treasures gives a good idea of the tremendous scope of Wren's accomplishments. St. Bride, on a quiet lane just off busy Fleet Street, is a distinctive sight against the night sky—its illuminated spire was the inspiration for the traditional three-tier wedding cake. The church was completed in 1678 and is perhaps the most well-known of all Wren's steeples; certainly, it is the tallest at 226 feet. This church has longstanding associations with the journalists and newspapers that dominated Fleet Street for decades before relocating to other parts of London in the 1980s and 1990s.
Another favorite of Wren's is St. Mary-le-Bow, which was completed in 1677. It stands majestically on the rather pedestrian Cheapside and is celebrated for its tower and grand stone spire that was added in 1703. This church is immortalized in the English nursery rhyme "Oranges and Lemons," and it is said that you are only a true cockney if you were born within earshot of its famous Bow bells. Just up Bow Lane from St. Mary-le-Bow is Wren's St. Mary Aldermary, also completed in 1677. Its remarkable ceiling features a series of shallow domes that resemble fan vaulting.
St. Stephen Walbrook might have been Wren's preparation for St. Paul's Cathedral. Here he designed a dome similar, though smaller, than the one in the cathedral. The green dome is set on a rectangular base. Slender pillars supporting the dome in St. Stephen Walbrook won praise and admiration, though many people feared the building would collapse when the builders removed the final scaffolding in 1681. Within, there is such abundant light that it presents the feeling of immense space. Canova, the Italian sculptor who lived from 1757 to 1822, once said that he would like to return to England so that he could again see "St. Paul's Cathedral, Somerset House, and St. Stephen's Church, Walbrook."
Between St. Paul's Cathedral and the vibrant Museum of London is St. Anne and St. Agnes, which was completed in 1687. This small red brick church is unusual for London as it is based on a Greek cross. Wren used a similar design at St. Martin Ludgate and St. Mary-at-Hill. St. Mary Abchurch, completed in 1686, tucked away in a little courtyard near Cannon Street, is topped by a small painted dome. Its interior offers an intimate space with a lot of carved wood. The altarpiece by master woodcarver Grinling Gibbons, who often worked with Wren, is particularly special, as are the original 17th-century pews.
Just up Foster Lane is St. Vedast, completed in 1712, with the most Italian-looking of all Wren's spires. Look up at it and you might feel you are in Rome.
Of course, the masterpiece of Wren's work has to be St. Paul's Cathedral, which took some 35 years, from 1675–1710, to be completed. Wren's St. Paul's is the fourth cathedral to stand on that spot, and it has been the scene of many important occasions in English history. The state funerals of Lord Nelson, the Duke of Wellington and Winston Churchill were all held here. Prince Charles and Lady Diana Spencer were married here in 1981 in a ceremony that was televised around the world. During the Blitz of World War II, the great dome of the cathedral stood high above the burning city as a symbol of defiance and hope to the British people.
Wren's own journal hints at what might be an omen of all that the cathedral would come to mean to London and the world: "I was asked to build a great cathedral in place of old St. Paul's," he wrote. "I drew a circle for the beautiful dome and sent a workman for a stone to mark the exact centre. He returned with a fragment of an ancient tombstone on which was but one word, RESURGAM. Meaning I will rise." Wren submitted several designs before the plan for St. Paul's, with a massive dome inspired by St. Peter's Basilica in Rome, was accepted and implemented.
One way to approach the cathedral, and the way that Wren intended it to first be seen, is from Ludgate Hill so that the west facade of the structure greets you. A more modern approach is the Millennium Bridge. As you walk over the bridge from the Tate Modern Museum, the cathedral completely fills the view at the opposite end. The choir of St. Paul's was complete in time for a celebratory service in 1697; in 1997 Queen Elizabeth II, with Prince Philip and Prince Charles, took part in a special service to mark the cathedral's anniversary.
"Lector, si monumentum requires, circumspice" ("Reader, if you seek his monument, look around you") is the simple epitaph in Latin that lies beneath the dome of the cathedral to pay tribute to its architect. This epitaph must be expanded to the other churches and buildings around London that make up his legacy. Look around the city and Sir Christopher Wren's monuments are there for everyone to see and treasure.
* Originally published in May 2006.