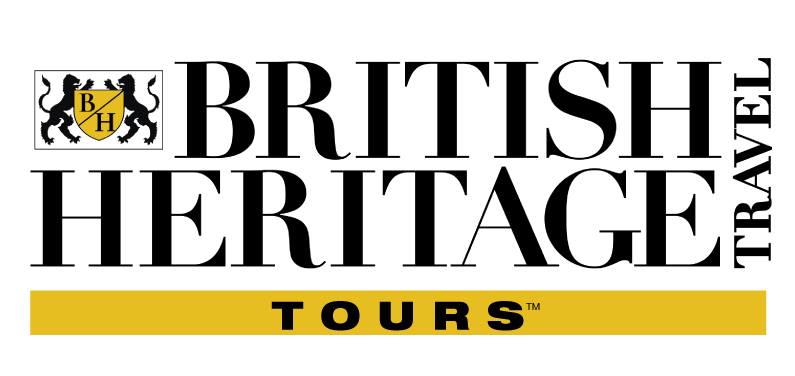 With the help of Albion Journeys, we've crafted a travel experience specifically for our subscribers. We're pleased to present a tour of the incredible homes that grace the lands surrounding London—and you'll enjoy all their history, beauty and architecture in the company of your like-minded fellow British Heritage Travel readers. For more information and to book your trip visit Albion Journeys or call 1-866-834-8358. Book your trip before November 1st and mention code 'BHINTRO2017' to receive $100 off!
Built over the course of 600 years by the peers, landed aristocracy and magnates of bygone ages, Great Britain's stately homes and gardens are among the most iconic and enduring emblems of our sceptered isle. The magnificent country seats of nobles and royalty have certainly seen their centuries of power and prestige pass, as Downton Abbey showed us so poignantly.

"The Stately Homes of England,
How beautiful they stand,
To prove the upper classes
Have still the upper hand."
By the time Noel Coward penned his popular music hall satire, the sun was setting quickly on the way of life and the empire that sustained these vast houses and vaster estates. The upper classes had the upper hand no longer.
Those stately homes that survived the 20th century, however, whether still in the hands of their ancient families or in the care of the National Trust, provide dramatic witness to Britain's political and social history. Treasure houses of art, furnishings and the craftsmanship of artisans and architects, landscaping and garden design, it is little wonder these palaces, manors, abbeys and castles draw millions of visitors every years from around the globe.
-Dana Huntley
The pastoral Home Counties that surround London provide a backdrop to some of Britain's most impressive stately homes. We delve into the stories of these magnificent places with their treasures, art and gardens at Waddesdon Manor, Ascott House, Blenheim Palace, Windsor Castle, Kew Palace and Highclere, well-known setting of Downton Abbey.
Popular British Heritage Travel columnist Sandra Lawrence will join the party for part of the adventure to share her own insights and enthusiasm for the country life of the Regency.
Day by Day

Thursday, August 24: Arrival: On arrival at Heathrow airport, you will be transferred to the Holiday Inn Maidenhead, our hotel headquarters for our stay. We'll get acquainted over a welcome dinner.
Friday, August 25: Waddesdon Manor and Ascott House: We begin at Waddesdon Manor, built by the de Rothschild family, a renaissance-style chateau  transported to the Buckinghamshire countryside, with sumptuous furnishings, stunning art collections and Victorian gardens.
Then, another de Rothschild residence; half-timbered Jacobean Ascott House, transformed at the end of the 19th century, with a collection of paintings, fine furniture and superb oriental porcelain. Extensive gardens unusually blend the formal and the natural, with specimen trees, shrubs and quirky features.
Saturday, August 26: Kew Palace and Windsor Castle: Start the day at Kew Palace, a royal retreat within famous Kew Gardens lived in by Kings George II and III and their families. Afterwards, to the Royal Windsor and Windsor Castle, the oldest and largest inhabited castle in the world, and one of the Queen's favorite residences. Magnificent State Apartments are furnished with finest art from the Royal Collection, while St. George's Chapel rates among the finest Gothic architecture in England.
[caption id="attachment_13701874" align="alignleft" width="278"]
2
Blenheim Palace[/caption]
Sunday, August 27: Blenheim Palace and Oxford: To Blenheim Palace, seat of the Dukes of Marlborough, a masterpiece of 18th century baroque architecture, set in 2,000 acres of beautiful "Capability" Brown parkland. Then, it's nearby Oxford, "city of the dreaming spires" and world-famous seat of learning.
Monday, August 28: At Henley and Highclere: A short drive to Henley-on-Thames, famous for its rowing regatta, for morning coffee overlooking the river, and time to explore the town. We continue on to Highclere Castle, residence of the Earl and Countess of Carnarvon and, of course, film setting of Downton Abbey.
Tuesday, August 29: Departure: Transfer today to Heathrow for return flights home.
Your Hotel: Holiday Inn, Maidenhead: The Holiday Inn on the outskirts of Maidenhead is ideally situated for Heathrow and our itinerary. The hotel offers free Wi-Fi, satellite TV, a bar and restaurant plus a health club with indoor pool.
What's Included:
• Shared airport transfers from London Heathrow
• 5 nights at the Holiday Inn Maidenhead
• Full English breakfast and 3-course table d'hôte dinner each day
• Services of a tour director throughout your stay
• Travel to and from all excursions
• All entrance costs
• Porterage
For more information and to book your trip visit Albion Journeys or call 1-866-834-8358. Book your trip before November 1st and mention code 'BHINTRO2017' to receive $100 off!