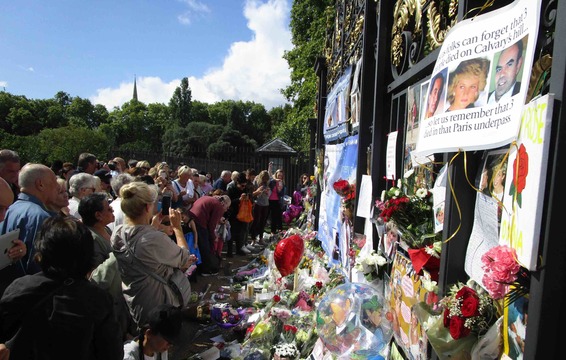 At the gates of Kensington Palace today, mourners left flowers, photos and messages of love for the late Princess Diana, killed twenty years ago on August 31, 1997. "I'm here for a special day. We all know why we're here. We all feel the same. We all miss her," says Terry from Camden, dressed up in a suit patterned with Union Jacks and a sign around his neck that declares the late princess of Wales a "True Inspiration" in large print. With an issue of The Mirror from 1997 under her arm, Jacqueline from London tells BHT that she was here, at the same palace gates, with her son twenty years ago, the day after Diana was killed. "We turned the telly on and came straight here to leave her flowers. There's a picture of me here in this paper with my boy. He was only 2 and now he's 22. William and Harry didn't have their mommy, but my little George did. It's very strange to be back here."
Princes William and Harry were at the palace just yesterday to admire the tributes and visit the new Princess Diana memorial garden. The Evening Standard reports that Diana's sons spent "an hour touring the temporary memorial White Garden in the grounds of the palace with Kate before making the short journey to the gates."
Journalists from around the globe, all lined up to film with the crowd in the background of their shots, speak about the legacy of Diana to audiences worldwide--in English, in French, in Chinese, in Japanese and more. "Nunca olvidaremos a Diana," a South America reporter announces to to his camera as he begins his segment, echoing a sentiment repeated throughout the crowd: We will never forget her.
[caption id="attachment_13703748" align="aligncenter" width="702"]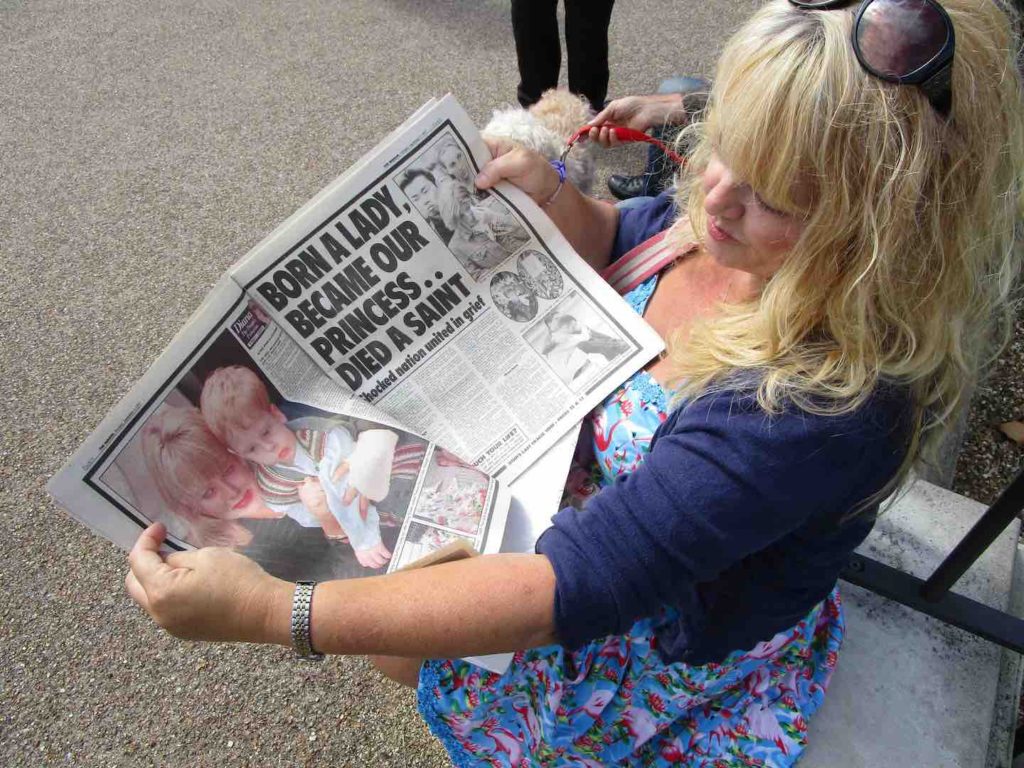 "You can see me here with my little boy," says Jacqueline from London, showing BHT her picture in an article in The Mirror from September 1, 1997. That photo was taken the day after Diana died.[/caption]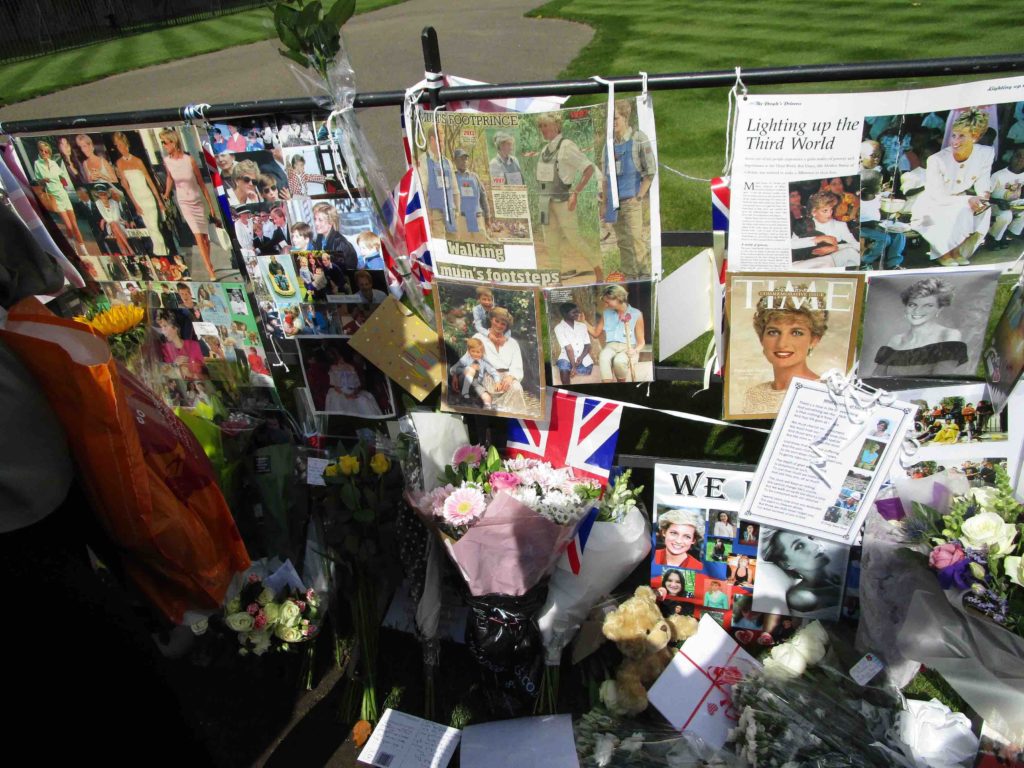 7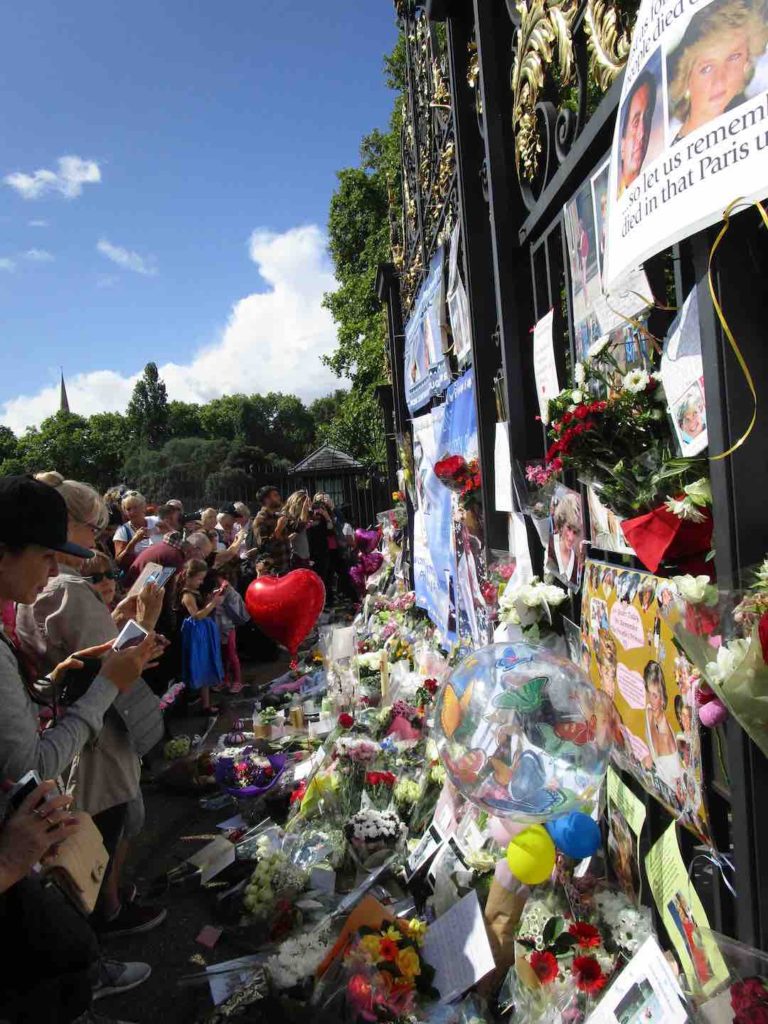 7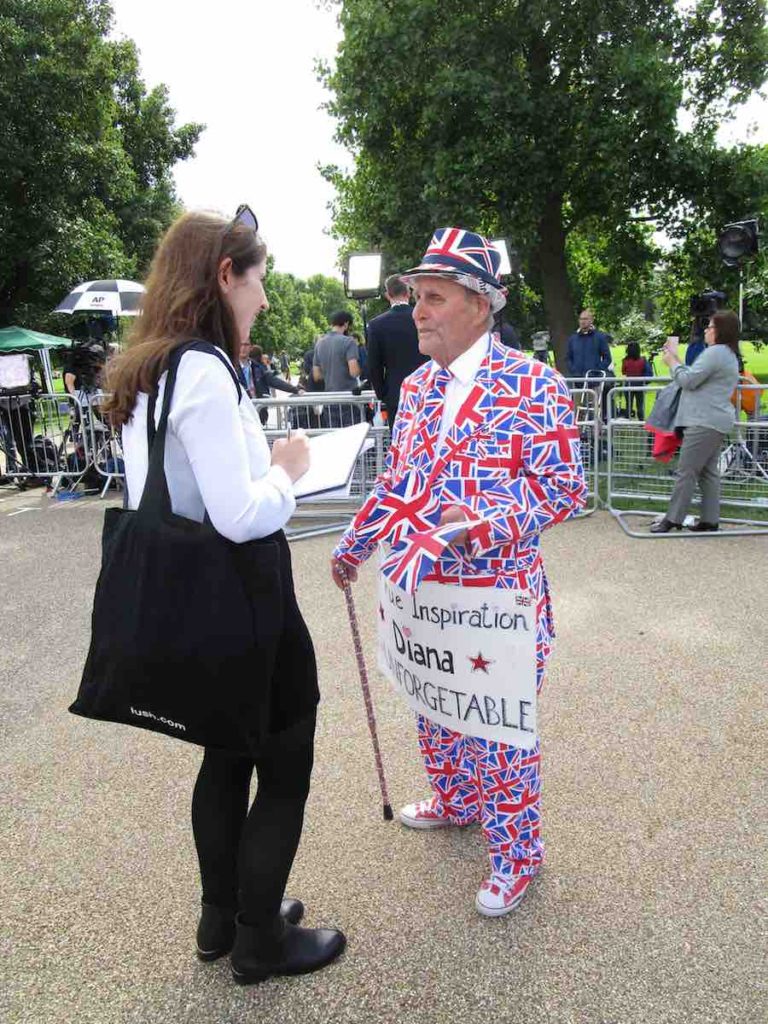 7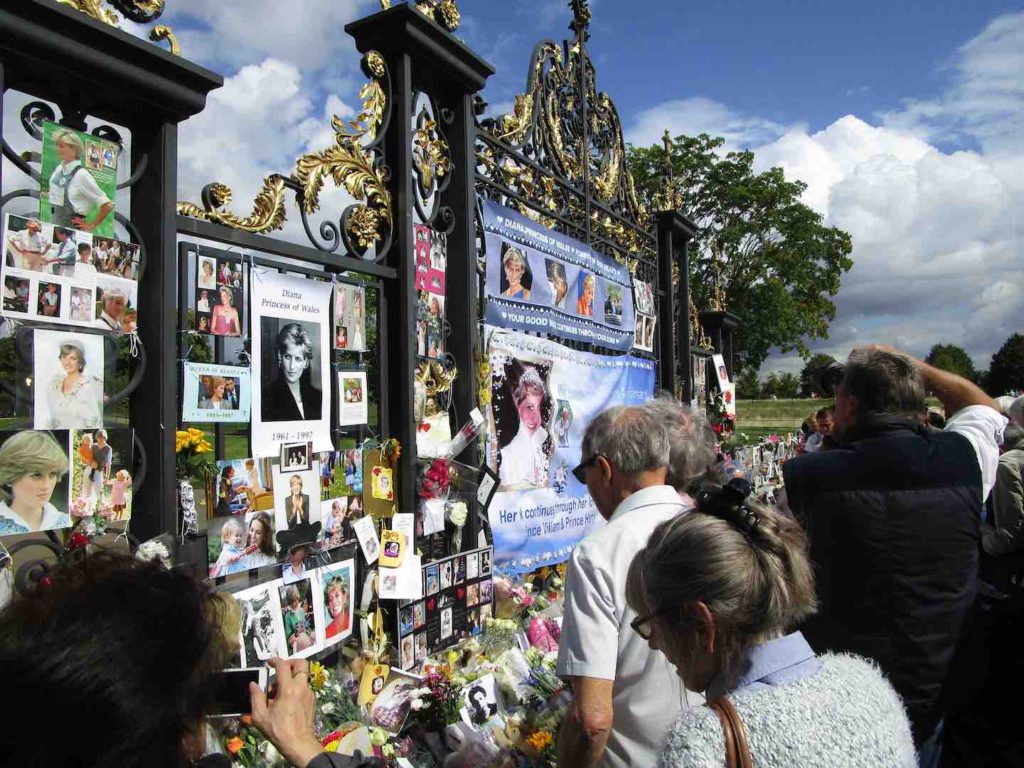 7