[caption id="UnknownMansionHousetheWinchesterGeeseandUrsulaAndressBikini_img1" align="aligncenter" width="323"]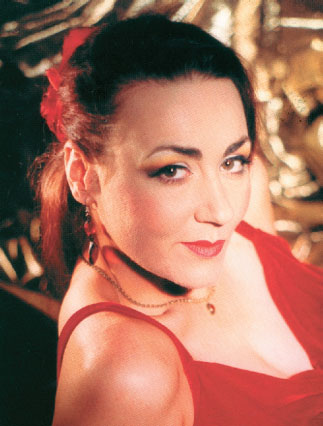 7
[/caption]
THE MANSION HOUSE is one of the City of London's great secrets. Both the home and the operating hub of the Lord Mayor of London since the middle of the 18th century, its glittering chandeliers, towering columns and glorious banqueting hall are usually seen only by visiting heads of state and influential political figures. It's only recently that the public has been allowed inside at all.
[caption id="UnknownMansionHousetheWinchesterGeeseandUrsulaAndressBikini_img2" align="aligncenter" width="461"]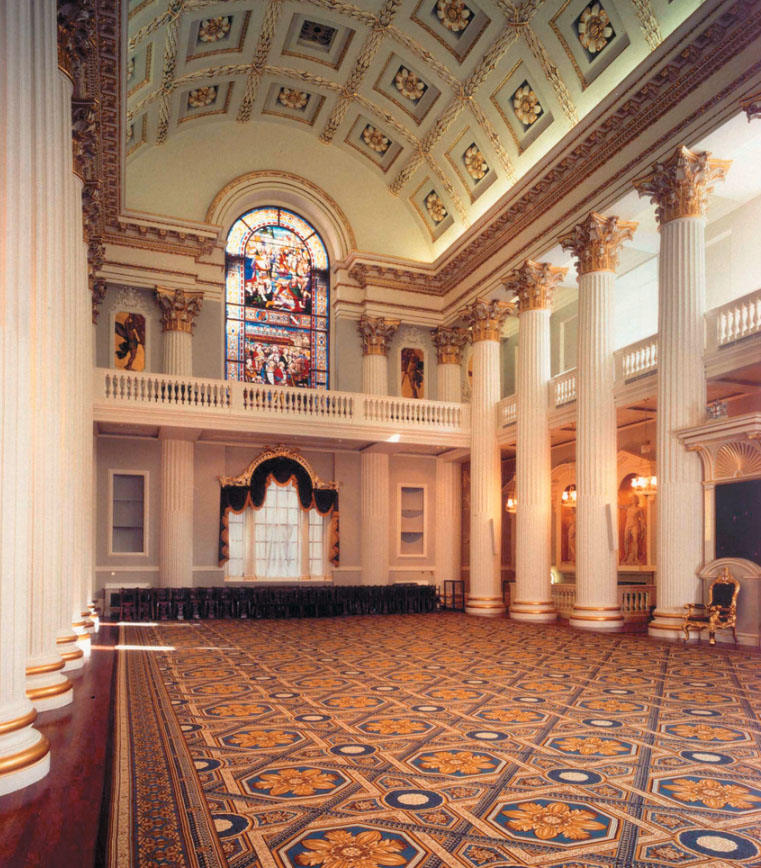 7
MANSION HOUSE
[/caption]
[caption id="UnknownMansionHousetheWinchesterGeeseandUrsulaAndressBikini_img3" align="aligncenter" width="419"]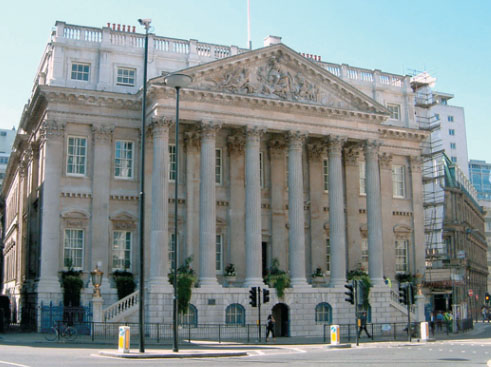 7
The ceremonial heart of The City, Mansion House is also the home of the Lord Mayor. Sandra found the only public way to see the mayoral palace.
[/caption]
The Lord Mayor hosts hundreds of functions here during his one-year tenure. He's the guy who parades through the City in a golden carriage every November, wearing a gown, tricorn hat, ruffles and a jewelled chain, not to be confused with the equally-colorful but besuited Boris Johnson, Mayor of London, who has a more hands-on function in the day to day running of the whole of the Greater London area.
If you're joining one of the 2 p.m. Tuesday afternoon tours of Mansion House, don't get off at Mansion House tube—in one of those typically-British anomalies, Mansion House is actually at Bank station.
The giant front steps of the imposing 18th-century building are reserved for VIPs and state occasions. Ordinary visitors enter a discreet side door underneath the main staterooms. After a short talk about the history of the building, we were warmly invited to visit the Gents. Yes, even us ladies. Mainly to see a don't-miss sign above an ancient fireplace:
"Rules of the house. Swear not. Lie not. Neither repeat old grievances. Whosoever eats or drinks in this hall with his hat on shall forfeit 6d or ride the wooden horse."
The wooden horse being a most uncomfortable-looking pole…
One of the great things about Mansion House is the fabulous fine art collection (so fabulous you can actually go on a separate tour, just covering the art.) As we climbed, I recognized snow scenes from 1,000 Christmas cards among the works.
Based on the classic lines of renaissance Italy, the center courtyard was once open to the elements, with a balcony running around the first floor. To cope with British weather, it was roofed-over in 1795, but much of the decoration still remembers its open past, with elegant mirrors replacing the original exterior windows. Everything is symmetrical, with doors and fireplaces balancing each other, fake if necessary.
The place may be based on Italian architecture, but it never forgets that it's English—and above all, a Londoner. The staggering, vault-ceilinged banqueting hall, so large it can seat 350 dignitaries at a full state dinner, has stained glass windows depicting great London moments—the sealing of the Magna Carta, the stabbing of peasant revolt leader Wat Tyler by Lord Mayor William Walworth in 1381 and the arrival of Queen Elizabeth I at Westminster. Shattered in the war, the windows' shards were collected afterwards and lovingly restored.
One last surprise beckoned. Back downstairs, we were allowed to visit the vaults, where all the ceremonial gold and silver is kept. Among the treasures are some truly unique items—from the famous Chain of Ss collar to a collapsible mace for easy portability. No mayor should be without one. This is a fantastic and virtually unknown tour. I highly recommend it.
BACK IN THE WEST END, I found myself in the newly-interpreted Planet Hollywood. I'd always been a little nervous of the cinema-inspired restaurant, thinking its young image might not be for me. But I was pleasantly surprised by its new premises, in the middle of Haymarket. It is noisy, given the sounds of general hilarity mixed with a resident DJ. The evening we went, there must have been at least six birthday parties going on; there was a lot of family fun being had. Oddly, perhaps, this actually added to my enjoyment. The staff is extremely attentive and despite the place being huge, I didn't feel as though I was in a barn or on a conveyor belt. I was constantly asked if everything was okay, if they could do anything more, if they could bring anything else to our booth.
The signature movie memorabilia has been redisplayed in a much more subtle way, so you can sit next to Indiana Jones' whip or Captain Kirk's communicator without them screaming 'Look at meeee!' I was just admiring Ursula Andress' bikini when the drinks arrived. Cocktails as well-built as the swimsuit itself and thick smoothies with great movie-based names, lots of flavor and plenty of nonalcoholic options.
[caption id="UnknownMansionHousetheWinchesterGeeseandUrsulaAndressBikini_img4" align="aligncenter" width="291"]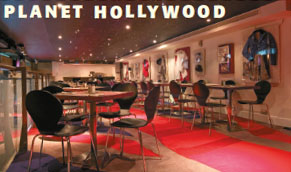 7
Salads, burgers and grills: a great pre- or post-theater option in the heart of Theatreland.
[/caption]
The menu is classic Planet Hollywood—appetisers of buffalo wings, calamari and tostadas, salads and pizzas, followed by a range of steaks, burgers and grills. Tony's steak was done exactly as he asked for it, and my teriyaki salmon burger was juicy and fresh, even if the bun felt a little dry.
Planet Hollywood wouldn't have immediately come to mind as a pretheater venue (or, indeed, posttheater; it opens late) but now I've visited once, I think it would be a perfect choice. In the heart of Theatreland, it's good, midpriced food cheerily served.
[caption id="UnknownMansionHousetheWinchesterGeeseandUrsulaAndressBikini_img5" align="alignright" width="590"]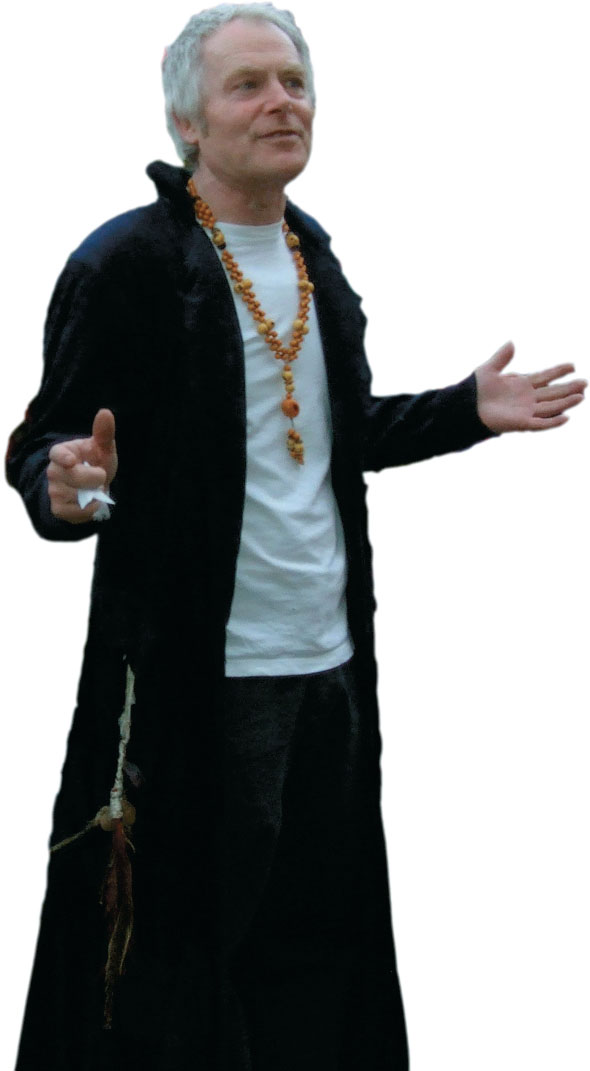 7
[/caption]
[caption id="UnknownMansionHousetheWinchesterGeeseandUrsulaAndressBikini_img6" align="alignright" width="566"]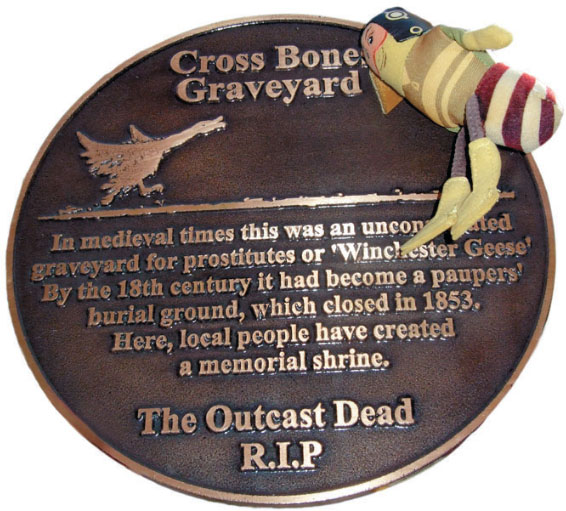 7
One of London's true eccentrics leads a memorial vigil at the Crossbones Graveyard.
[/caption]
YOU'D BE FORGIVEN for assuming that Winchester Geese were wildfowl found in a Hampshire city, rather than a sad collection of bones underneath a railway goods yard near London Bridge. Crossbones Graveyard is the burial site of thousands of Southwark paupers including those geese—a euphemism for the prostitutes who haunted the stews around the Cathedral for 500 years under licence from the Bishop of Winchester. Though providing a not insubstantial income for the church, they did not warrant a consecrated grave.
The cemetery was closed in 1853, "overcharged with the dead," and was quietly forgotten. It currently belongs to Transport for London, and is a closed site. However, when the Jubilee Line was being extended, thousands of bones were dug up, and the "Outcast Dead" suddenly remembered. Development will inevitably happen, but the artist John Constable, author of the Southwark Mysteries, leads the campaign to keep at least some of the graveyard as a community park; somewhere to remember these forgotten, fallen women.
On the 23rd of each month, an extraordinary event occurs—a celebration of the outcasts of Southwark's history, held fittingly in the road outside the graveyard, its iron gates adorned with ribbons, flowers, messages—and a bronze plaque. It's an odd vigil, open to people "of all faiths and none." No one ever knows exactly what will go on. Sometimes there's a handful of people, sometimes a couple of hundred. Lasting hours, or a few minutes, it's unrehearsed and inclusive. People in business suits side by side with hippies in tie-dyes—young and old. I found myself standing near the leader of Southwark Council and a member of the London Assembly.
Constable is one of London's truly fun eccentrics, with a long velvet coat and a welcoming smile, tingling finger bells and lighting candles to signal the start. Songs, instrumentals and poems were joined by a couple of speeches. I stayed to the end, joining the other 150-odd people in refreshing the gates with tassels and ribbons. John Constable added a little Mother's Ruin for good measure….
Tony sidled off during the speeches—to the historic Boot & Flogger, opposite the Crossbones' gates, where I met him later. A cosy, low-lit, panelled pub with leather wing chairs, it has the feel of a slightly louche gentleman's club. It was granted a charter to sell wine by Queen Elizabeth I in 1567, though the present incarnation is much younger. I have never seen the chap behind the bar without immaculate pin stripes and a buttonhole, and love the fact that they sell top-class champagne in wine glasses. None of that pretentious flute nonsense here.
Next issue I'll be finding out who's on the spare plinth at Trafalgar Square, what went on beneath a school in Twickenham and when it's a good time to raise a glass to the Free French….
THIS MONTH'S CONTACTS
MANSION HOUSE TOURS–
exclusively with
www.cityoflondontouristguides.com
. Check the Web site for tours of other, equally-secret London gems.
CROSSBONES GRAVEYARD–Redcross Way, SE1 'Vigil' 23rd of the month, 7 p.m. www.crossbones.org.uk/
BOOT & FLOGGER PUB–also Redcross Way, SE1.
PLANET HOLLYWOOD—Haymarket, SW1Y www.planethollywoodlondon.com