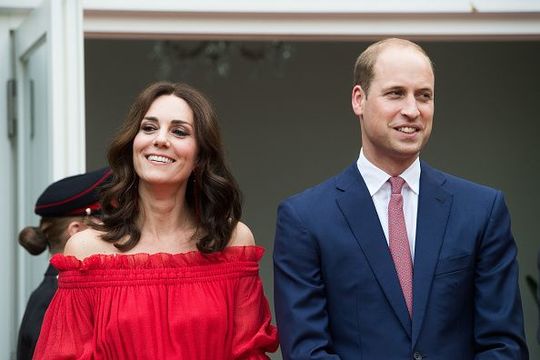 William and Kate have shared a message of support for the NHS
The Duke and Duchess of Cambridge are currently self-isolating in their country residence in Norfolk, but that hasn't stopped them from doing their bit to support the NHS workers on the front line during this pandemic.
Healthcare workers in the UK and beyond are working tirelessly to combat Covid-19, and every little bit of support must mean so much.
To provide that important boost, the Duke and Duchess picked up the phone, and sent a heartwarming message to healthcare workers.
The pair shared the message on their Instagram account in which they thanked the NHS for their work. Prince William can be heard saying 'The whole country is proud of you — so thank you for everything you're doing and all the hours you are putting in.'
As well as this, Kate stressed the importance in personal safety. She said 'You're stretched in all sorts of ways looking after the patients in your care under such extreme circumstances. But you also need to be able to make sure you support yourselves, and each other. It must be so hard, but I'm glad to hear that you're currently getting all the support you need.'
It certainly is a lovely gesture by the Cambridges.
Have a look at he video below