[caption id="WorldsofWonder_Feature" align="aligncenter" width="1024"]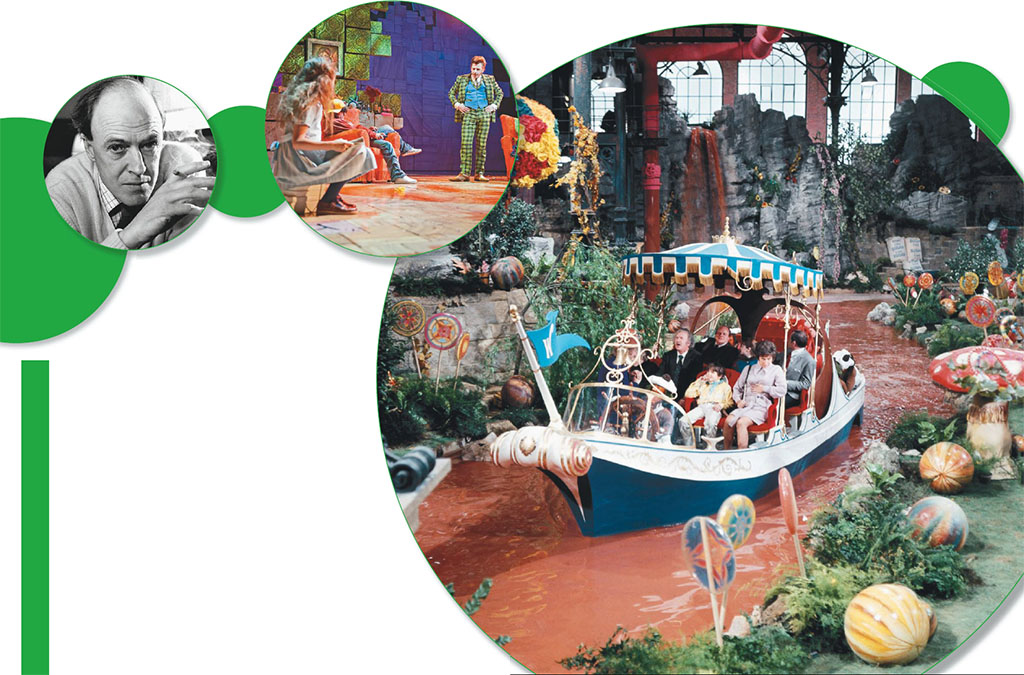 7
Matilda

draws crowds on Broadway and the West End. A familiar scene from the original 1971

Willy Wonka

.
[/caption]
Roald Dahl's
In Roald Dahl's story Matilda, a little girl triumphs over the sadistic headmistress at her school. In his Charlie and the Chocolate Factory, a boy encounters an eccentric candy maker and ends up inheriting his factory. In James and the Giant Peach, a boy enters a magical fruit and has some wild adventures.
Over his long career, Dahl wrote more than a dozen books, and his innovative stories have become literary classics. He never talks down to his readers, and in his stories children are the heroes and heroines, while adults are often the villains.
Born in 1916 of Norwegian parents in Llandaff, Wales, Roald Dahl was christened in the Norwegian Church on Cardiff Bay. Today, the building is the Norwegian Church Arts Centre and includes an art gallery and café. Dahl's father died when he was only 4; he and his five siblings were raised by his mother.
Dahl was an RAF fighter pilot in World War II, but injuries from a crash landing in a Libyan desert caused him to be transferred in 1942 from active duty to the British Embassy in Washington, D.C. During this time, an encounter with author C.S. Forrester convinced Dahl to start writing; his first piece was published in the Saturday Evening Post. At first, Dahl wrote stories for adults, and later turned to children's tales. Telling bedtime stories to his own children inspired Dahl to create characters youngsters could relate to, as well as twists and turns in the storylines to hold their interest. Published in 1961, James and the Giant Peach established Dahl's reputation as a major writer for children.
[caption id="WorldsofWonder_img1" align="aligncenter" width="521"]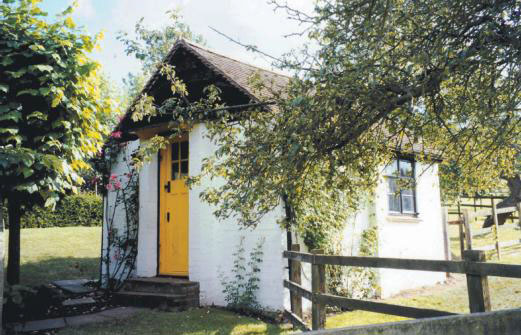 7
The contents of Dahl's writing hut were moved to the museum in 2012.
[/caption]
[caption id="WorldsofWonder_img2" align="aligncenter" width="521"]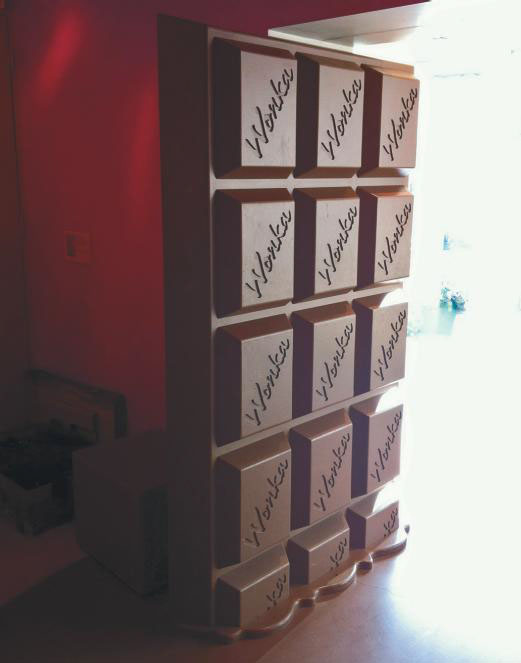 7
The door inviting you to enter the Dahl museum is temptingly familiar.
[/caption]
[caption id="WorldsofWonder_img3" align="aligncenter" width="521"]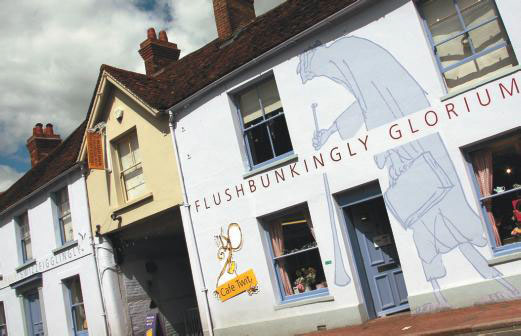 7
Step into Dahl's life and work on the High Street in Great Missenden.
[/caption]
In 1953 Dahl married actress Patricia Neal. The couple had five children. In 1965 Neal suffered a series of strokes that left her paralyzed and unable to speak. Dahl worked closely with medical professionals to help with her recovery, and she did learn to walk and talk again. However, the couple ultimately divorced in 1983 and Dahl married Felicity Ann Crosland, who remained his wife until his death from leukemia at age 74 in 1990.
Perhaps no place is more closely associated with Roald Dahl than the charming village of Great Missenden, Buckinghamshire, with its natural beauty, rustic trails and picture-perfect shops and pubs. Located in the Chiltern Hills, Great Missenden is about 40 minutes by train from London's Marylebone station.
In 1954 Dahl purchased Whitefield Cottage and renamed the place Gipsy House—after the gipsy caravan that he installed in the garden (and which was the inspiration for Danny's home in his book Danny the Champion of the World). Dahl lived at Gipsy House the rest of his life, and he is buried in the churchyard of medieval St. Peter and St. Paul's. His widow continues to reside there.
[caption id="WorldsofWonder_img4" align="aligncenter" width="552"]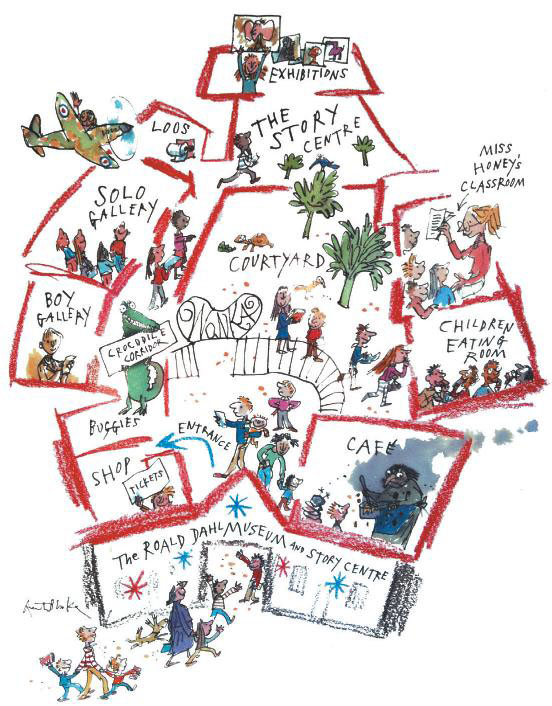 7
[/caption]
[caption id="WorldsofWonder_img5" align="aligncenter" width="946"]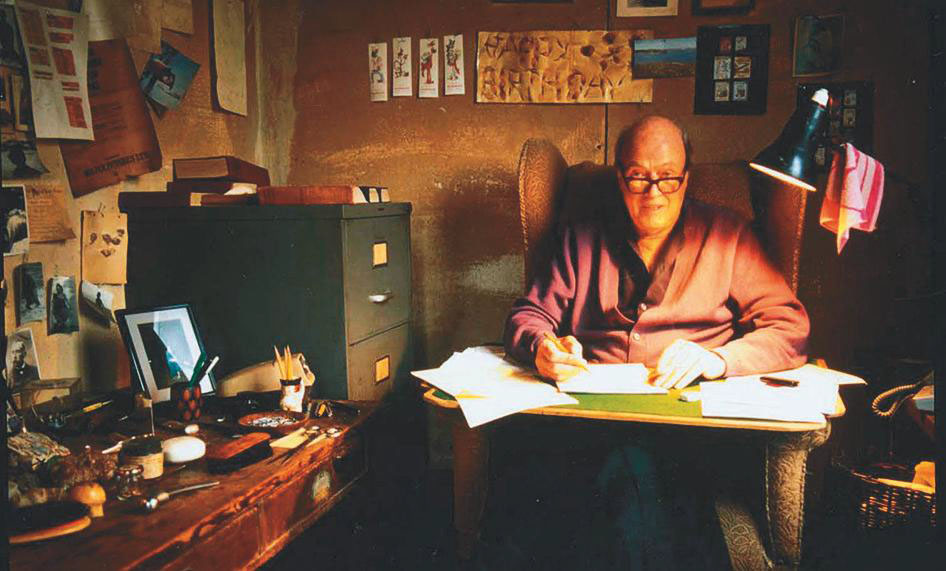 7
Dahl worked in his writing hut tucked in the back garden.
[/caption]
The Roald Dahl Museum and Story Centre on the attractive narrow High Street in Great Missenden honors the writer's legacy by using Dahl's life and stories to encourage enthusiasm for reading, writing and storytelling. The museum contains Dahl's personal archives, including letters and original manuscripts. While the interactive displays are geared toward 6 to 12-year-olds, anyone who has ever enjoyed a Dahl story will want to visit here.
Each year the museum hosts a Roald Dahl Day Celebration to honor the writer's birthday. Special games and readings are staged, and the garden at Gipsy House, usually closed to the public, is open for the day. Check out the September date at www.roalddahlmuseum.org.
Within this vibrant place the writer's life and his extraordinary creativity come alive. In 2012 all of the contents, fixtures and fittings from the writing hut where Dahl did most of his work were transported from the structure in the garden of Gipsy House and installed in the museum. You can imagine the tall author sitting in the green wingback armchair and reaching for a yellow pad and the Dixon Ticonderoga pencils that he always used.
The museum provides a map of the village pointing out various places that Dahl incorporated into his stories. For instance, the Great Missenden Library was a place regularly visited by Matilda. Crown House at 70 High Street was the inspiration for the orphanage from which Sophie is snatched in The BFG.
About 10 miles from Great Missenden and easily accessible by train or car is Aylesbury and the Roald Dahl's Children's Gallery on Church Street. This small, intimate museum is especially suited for younger children, where exhibitions and objects related to Dahl's characters aim to spark an interest in literature. There is a Discovery Gallery where visitors walk into giant pop-up books to become a part of Dahl's stories. A glass elevator takes visitors up to the Imagination Gallery where "magic mirrors" turn the world of Dahl's characters upside down. www.buckscc.gov.uk
TAKE REFRESHMENT
Café Twit, within the Roald Dahl Museum, is a cozy spot for refreshments. Or there is the Nags Head, a charming 15th-century restaurant and inn about a 20-minute walk out of the village, where Dahl often ate and drank.
www.nagsheadbucks.com
Several of Dahl's books have been made into films, and his works come to life on stage as well. He wrote the screenplays for Chitty Chitty Bang Bang and You Only Live Twice. Stage adaptations of two of his most popular books are presently attracting enthusiastic audiences. Wicked Miss Trunchbull and clever Matilda Wormwood and Miss Honey come alive on Broadway and in the West End in Matilda the Musical. The ingenious set and songs have won the show a number of awards. Meanwhile, Charlie and the Chocolate Factory is playing at the Drury Lane Theater Royal in London, and the legendary Willy Wonka, Charlie Bucket and the Oompa Loompas are headed for New York.
Something of a modern Renaissance man, Dahl left an amazing legacy. Aside from his novels and short stories for adults, some 17 or so children's stories and several major screenplays, he also wrote poetry and was an inventor. When his infant son was badly injured in 1960, Dahl teamed up with professionals to invent the Wade-Dahl-Till valve to drain fluid and alleviate pressure on the brain. Children will continue to remember and know him best, however, by enjoying the books and fascinating characters he created for them.