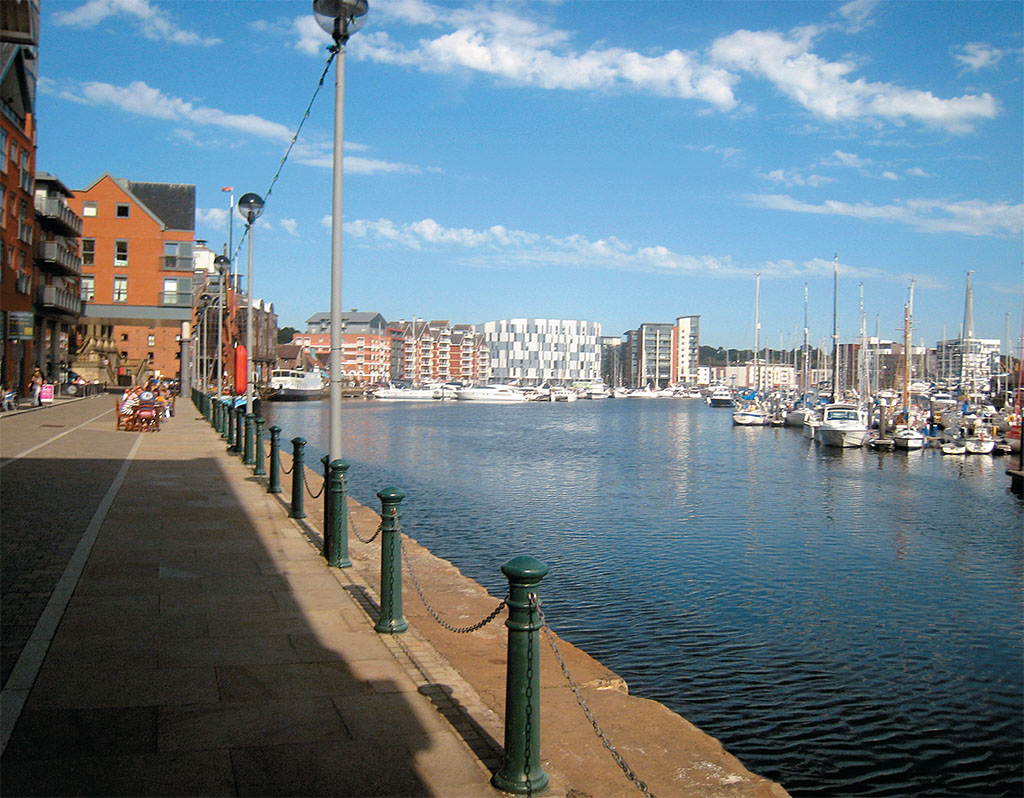 A vibrant waterfront, sublime art and 2,000 years of history
WHAT MAKES IPSWICH SPECIAL
Ipswich, Suffolk, calls itself one of the oldest towns in England, with a charter from King John dating to 1200. Before that, however, the Romans had a fort and villa in the area. Then, it was a little trading settlement called (with variant spellings), Gipeswic, named for the River Gipping, the non-tidal section of the River Orwell. It was probably founded by the kings of East Anglia around the 7th and 8th centuries. It became a major shipping and trading settlement, eventually granted its own mint.
Ipswich survived a thorough sacking by the Vikings, and dissolution and destruction by King Henry VIII, to become a modern town with a surprising number of old buildings, intact or rebuilt, which gives the town a charming appearance. These buildings comfortably accommodate tea shops, solicitors' offices, boutiques, theaters and the like. Of particular note is 15th-century Ancient House, whose pargeting (ornamental plasterwork), and the motto of Charles II, grace its upper story. Some repurposed 19th-century buildings include the Town Hall and Post Office uilding in the Cornhill area. The Walk" and The Thoroughfare are lined in mock Tudor, but beautifully done. As a contrast, the Willis Building, all modern dark glass, was the youngest Grade I listed building in Britain when it was so honored in 1991.
HOW TO GET TO IPSWICH
Ipswich is on three major railroad lines. It's an hour from London's Stanstad Airport and close to the A14 and the A12. National Express coaches run daily. www.nationalexpress.com. There is a park and ride service for motorists. Ipswich makes a good base for exploring all the tourist delights of East Sussex.
WHAT THERE IS TO SEE IN IPSWICH
For a colorful, capsule history of the town, go to St. Peter's by the Waterfront on College Street, home to the Waterfront Arts, Music, and Heritage Centre, www.stpetersbythewaterfront.com, and see the eight tapestries done by local ladies in applique and embroidery to celebrate the town's history. Vikings, Tudors, Georgians, Victorians and moderns pass in colorful array. Shipping is prominently featured, as are church processions, fishermen, sheep farmers, stately buildings, martyrs being burned at the stake and Grandma and her dogs. A flapper and a punk flank the modern panel, and the River Orwell, running through them all, becomes successively cleaner and bluer.
Don't miss lovely Christchurch Park. On the grounds is Christchurch Mansion, once a private home much enlarged and improved, now a museum with free entry. Allow time for a thorough guided tour through the intact bedrooms and study, clothing, toys, Lowestoft pottery, original wallpaper and Tudor kitchen, where a whole pig is dwarfed in the vast fireplace. A "lady's closet" is not a closet at all, but a room full of enigmatic paintings, possibly done by the lady herself. The works of Thomas Gainsborough and John Constable here form the largest such collection outside of London. A temporary exhibition in 2012 included the famous Mildenhall Dish, found nearby.
[caption id="ADaytoVisitIpswich_img1" align="aligncenter" width="1021"]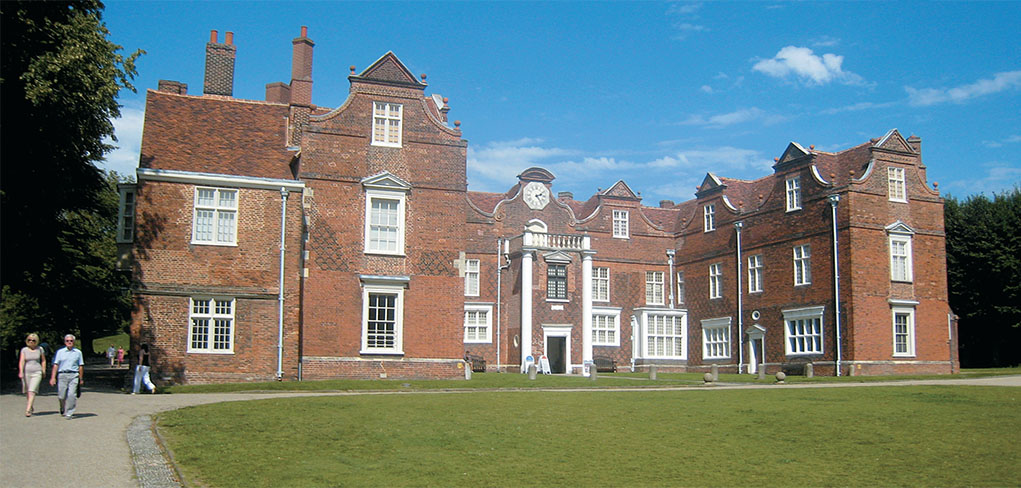 5
Christchurch Mansion has the largest collection of Gainsboroughs and Constables outside of London.
[/caption]
The Transport Museum www.ipswichtransportmuseum.co.uk has more than 100 assorted vehicles from buses to prams, bicycles to hearses, telling the story of transportation in Ipswich. It hosts many scheduled events and themed open days. The Natural History Museum www.cimuseums.co.uk features current information about bio-diversity and climate change, and gives youngsters a chance to crawl into a badger sett. The Ipswich Museum takes visitors through the Iron Age to the lives of the Romans and Saxons, and a chance to admire a really mammoth wooly mammoth. Pop into Ancient House, now a housewares shop, visit the small museum upstairs that tells the building's history, and view the unique hand-painted walls. The Unitarian Meeting House is a gem of woodcarving, including a door with a spy hole from which to watch for unbelievers. On Wednesdays you may hear a peal from the original clangers of the oldest bells in Christendom from the splendid decorated tower of St. Lawrence Church. You can also take lunch at St. Lawrence, since it has been repurposed as a cafe.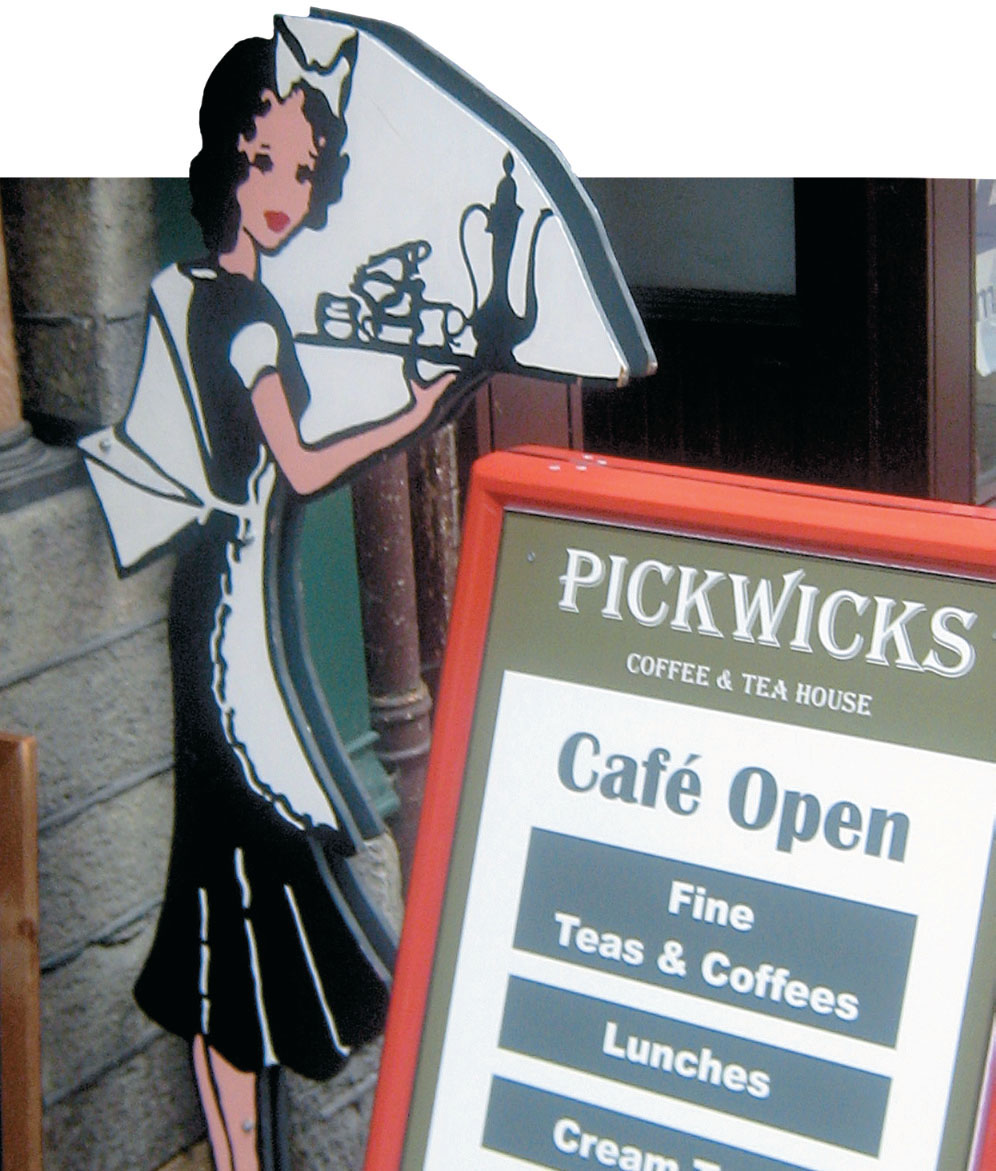 5
IF YOU WANT A GUIDED TOUR
Most walking tours leave the Tourist Information Centre at 2:15 on Tuesdays and Thursdays, and each has a different theme. You may learn about remarkable women of Ipswich, crime and punishment, marvels of medieval Ipswich, colorful characters, Dickens in Ipswich, or a host of other things. All are £3 per person. Some of the tours center on the waterfront, Ipswich's new and vibrant tourist/dining/strolling area. Or pick up a leaflet and map at the Information Centre, located in historic St. Stephen's Church, [email protected], and stroll on your own. At the waterfront, you can admire the way a shabby street of warehouses and industrial buildings has been transformed into shops, restaurants, pubs, coffee houses, and a university. Then, relax on a trip on the Orwell Lady. Themed trips on this custom built river cruiser include wine tasting, proper English tea and wartime memories.
www.orwellrivercruises.com.
[caption id="ADaytoVisitIpswich_img3" align="aligncenter" width="1024"]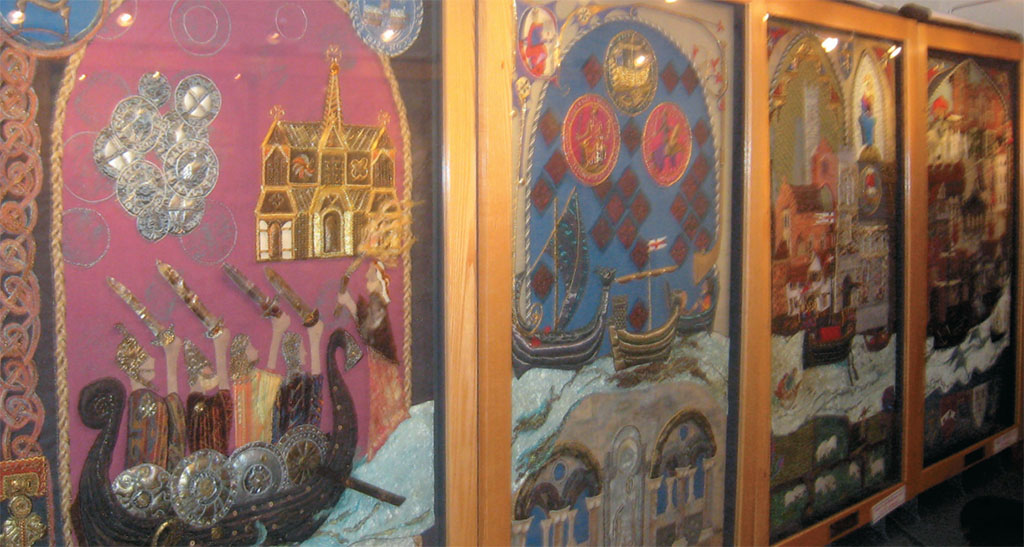 5
Check out Ipswich's history writ in tapestries of applique and embroidery at St. Peters by the Waterfront Heritage Centre, then perhaps grab a bite of lunch at Pickwicks.
[/caption]
[caption id="ADaytoVisitIpswich_img4" align="aligncenter" width="1024"]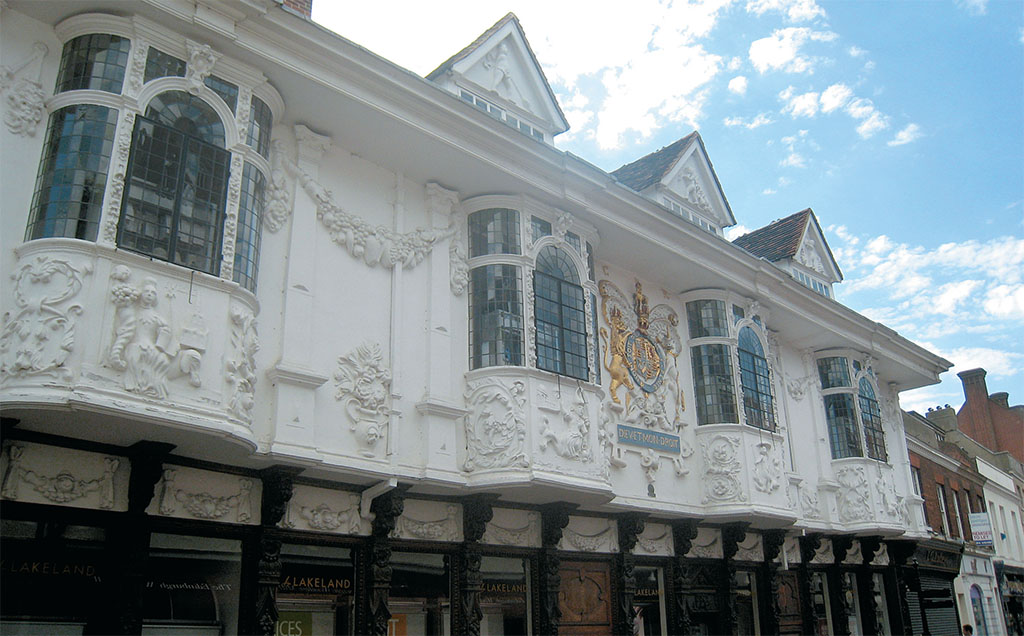 5
Pargeting adorns Ancient House.
[/caption]
WHAT ARE SOME OF IPSWICH'S CONNECTIONS TO FAMOUS PEOPLE?
Future Cardinal Thomas Wolsey was born in Ipswich c1475. Painter Thomas Gainsborough lived and worked here. Charles Dickens lived in and vividly described the Great White Horse Hotel, still standing, in his Pickwick Papers. Geoffrey Chaucer, whose father kept a local inn, satirized Ipswich's merchants. Henry VIII and Katherine of Aragon visited as pilgrims, although later the king was responsible for destroying the shrine at which they worshipped. Lord Nelson was High Steward of Ipswich from 1800–1805. David Garrick made his professional acting debut in town, and that new group, The Beatles, performed at the Gaumont Cinema in 1964.
SOME OF ITS SPECIAL EVENTS
Ipswich has a fully packed schedule of cultural, agricultural and historic celebrations. Ipswich Music Day, the Pinmill Barge Match race, the Suffolk Food and Drink Festival, and the Suffolk Town and Country Walking Festival are just a few of the events that fill the year. www.visitipswich.com.
WHERE TO EAT IN IPSWICH
There are so many restaurants, tea shops, cafes and pubs in Ipswich that settling on one becomes a delightful task. A converted dance hall, Arlington's Brasserie just off the High Street serves French and English food on three levels. Antique food and drink posters, live piano music, and streetlamps add to the atmosphere. The Waterfront Bar and Bistro at 15 Regatta Quay and the Cock and Pye on the corner of Buttermarket and Northgate also serve good food at reasonable prices in atmospheric surroundings. Berridge's tea shop at 4 Dial Lane, upstairs over a jeweler, serves afternoon tea in a hushed, pale aqua atmosphere. Other tea shops with delicious names (and menus) are Ladies That Lunch, The Tea Boutique and Pickwicks.
WHERE TO SHOP
The Buttermarket in the town center is traffic free. Here you will find a large, modern shopping center.
WHERE TO SPEND THE EVENING
Ipswich abounds in theaters. The Regent, the Corn Exchange, the Sir John Mills and the Jerwood Dance House all perform under the motto "Something for everyone."
THERE IS SOMETHING UNIQUE ABOUT IPSWICH
Cartoonist Carl Giles worked in Ipswich all his life, creating the character "Grandma," now commemorated in a statue in Giles Circus, complete with her dogs and babies. She brandishes her umbrella and looks up at the window of the newspaper office where Giles worked. Cardinal Wolsey rates a statue in the town center as well.