St. Asaph has something for everyone
Why St. Asaph?
St. Asaph was one of three towns granted city status by Queen Elizabeth II as part of her Diamond Jubilee celebrations in 2012; the other two were Chelmsford and Perth. It was something of a controversial decision—with a population of less than 4,000. The northern Welsh small town of St. Asaph is dwarfed by some larger contenders like Wrexham, who were distinctly miffed that St. Asaph's bid (which cost a mere £300) was chosen over their own. However, the bestowing of royal favor has brought Britain's newest and second-smallest city (after St. David's) into the spotlight, giving its residents a chance to shine. www.stasaph.co.uk
How to get there
By road, St. Asaph is just off the A55 that runs across north Wales from Anglesey in the west to England—and the M56 motorway—in the east. Visitors from London will need to follow the M40 and M6 first, and if you're lucky, you might get there in four hours. If it seems a long way to go, don't forget that St. Asaph can easily be tagged onto a trip to Snowdonia National Park or Chester, both of which are less than an hour by car.
The nearest train station is six miles away at Rhyl on the Welsh coast. Once there, jump on the 51 bus to St. Asaph. There are a few direct trains from Euston to Rhyl that take from two to three hours, otherwise, you'll probably have to change at Crewe, although you should still get there in under three hours. www.thetrainline.com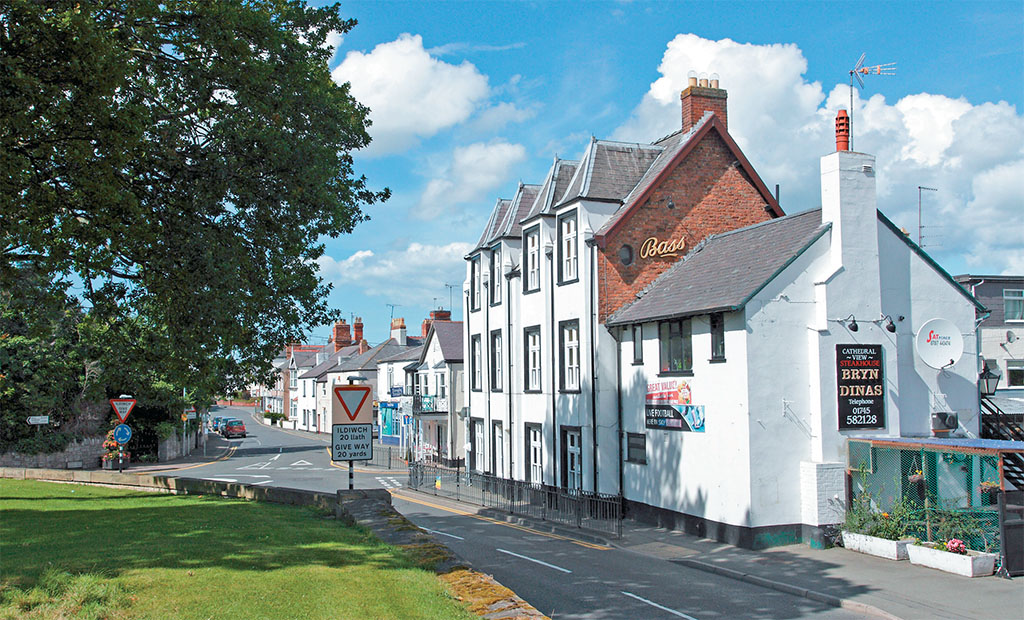 4
What to see
St. Asaph is all about the cathedral. It is the center point of the city, dominating the streets around it, although it still claims to be Britain's smallest. The building dates from the 13th century and houses the William Morgan Bible in the Translators Chapel. This precious document was the first Bible transcribed in Welsh and helped keep the language alive for future generations. The Translators Memorial on the cathedral green stands to honor Morgan and those who helped him in his work.
Close to the altar sits the bishop's throne, and this is what the new city revolves around. It is also what gives St. Asaph its historic and traditional claim to city status since, until the 20th century, a diocesan cathedral was the main criteria for being a city. www.churchinwales.org.uk/asaph/cathedral
4
Further afield
Denbigh Castle is just six miles south of St. Asaph, while Rhuddlan Castle is even closer, three miles north. Both are Norman fortifications that played an important role in subjugating north Wales when Edward I took over the area in the late 13th century.
Denbigh Castle has an impressive triple-towered gateway that even now feels a little claustrophobic and intimidating. It's surprising, really, that the castle fell to besiegers twice during its effective lifetime as a fortress. Maybe the attackers knew about the sally port, a back door to the castle that allowed quick and easy access to the countryside surrounding. The castle was first captured by the Welsh during the failed rebellion of Madog ap Llywelyn, a minor Welsh prince who led the last hurrah against English conquest. Some 350 years later it was captured during the Civil War by Parliamentarian forces, who destroyed the castle. cadw.wales.gov.uk/daysout/denbighcastle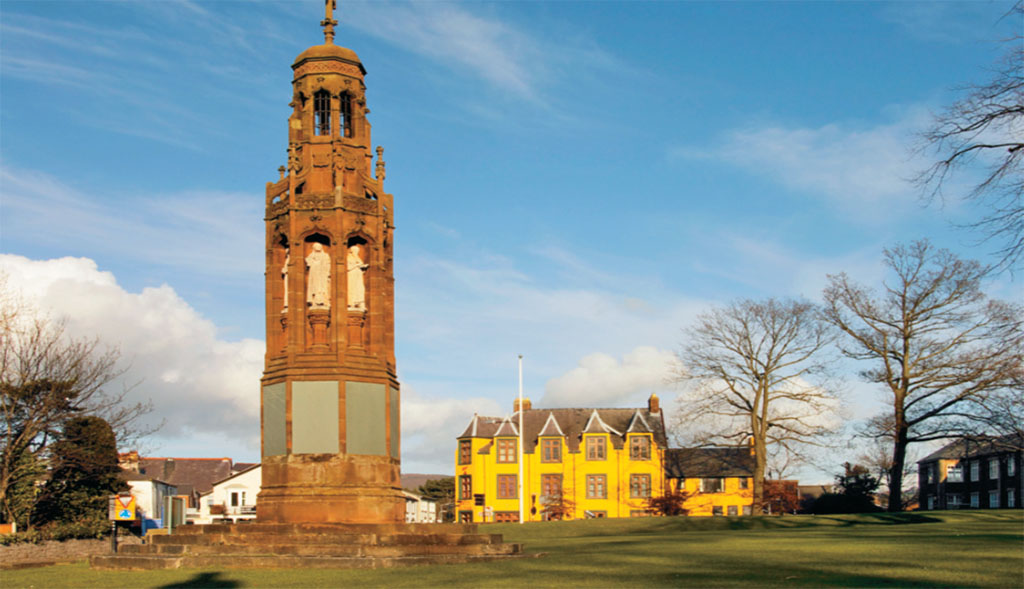 4
Rhuddlan Castle was also captured and destroyed by Parliamentarians, although they didn't do as good a job. Rhuddlan remains the more complete of the two castles. One tower of the inner ward can still be climbed for great views of the courtyard. The youngest daughter of King Edward I was born here, and two years later the king signed the Statute of Rhuddlan, the set of laws that created a constitutional basis for English rule in north Wales. cadw.wales.gov.uk/daysout/rhuddlancastle
Fancy a spot of lunch?
Conveniently situated opposite St. Asaph Cathedral, Jacob's Ladder is a small coffee shop with a good lunch menu and friendly service. A scrumptious evening menu is also available on Fridays and Saturdays. If the weather allows, you can even take a seat outside to marvel at the view of the cathedral.
What about dinner?
A little farther from the cathedral—but only just, this is little St. Asaph after all—is The Bridge. This is a trendy little gastro-pub offering tasty dishes and a selection of wines and cocktails to match. If you're here in the winter, the log fire on the ground floor is a great place to thaw out. www.thebridgestasaph.com
Where to stay
You'll have passed the Oriel Country Hotel and Spa on the way to Denbigh Castle. As well as a room of one's own, this option offers a swimming pool, gym and health spa to help you unwind from your travels. www.theorielhotel.com
If you want something more traditional, try Bryn Dinas. It's a pub and steakhouse with rooms, and if you're lucky you might get one of the rooms overlooking the cathedral. It's so close you can almost jump out of your window onto the cathedral green.
Who was St. Asaph?
That's the crucial question—and the answer is, we don't fully know. His story begins when St. Kentigern, founder of the diocese of Glasgow, was exiled from Scotland for a time. He ended up in Wales and founded a monastery at Llanelwy. After praying in an icy river, Kentigern sent a novice, Asaph, to fetch a blazing torch to warm him. Asaph instead carried hot coals in his apron but was miraculously unharmed. When Kentigern was recalled to Scotland, Asaph was consecrated as the new bishop. Other than that, very little is known about him. Maybe you'll have to travel to Llanelwy—now renamed St. Asaph in his honor.