'England's finest stone town' – Sir Walter Scott
[caption id="ADaytoVisitStamford_img1" align="aligncenter" width="1024"]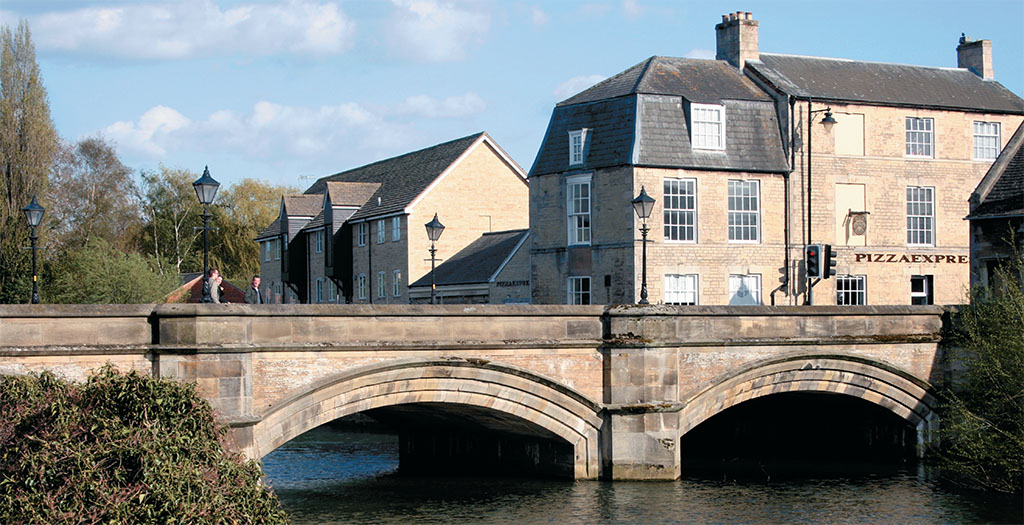 7
Stamford's enviable location on the Great North Road has kept it prosperous since medieval times.[/caption]
Stamford is a market town with a population of 20,000, situated in southern Lincolnshire. From the early Middle Ages, Stamford profited from its location on the Great North Road that led between London, York and Edinburgh. The gentle countryside of the River Welland valley made the town prosperous enough in the medieval wool trade to support the building of 14 churches. When the local grandee William Cecil became right-hand man to Queen Elizabeth I, he built Burghley House on the edge of town. By the 18th century more than 40 stagecoaches a day plied the Great North Road and, by virtue of its location halfway between London and York, Stamford became a popular overnight stop and coaching inns soon flourished. Stamford was designated a conservation area in 1967—the first such town to be so protected.
[caption id="ADaytoVisitStamford_img2" align="aligncenter" width="1024"]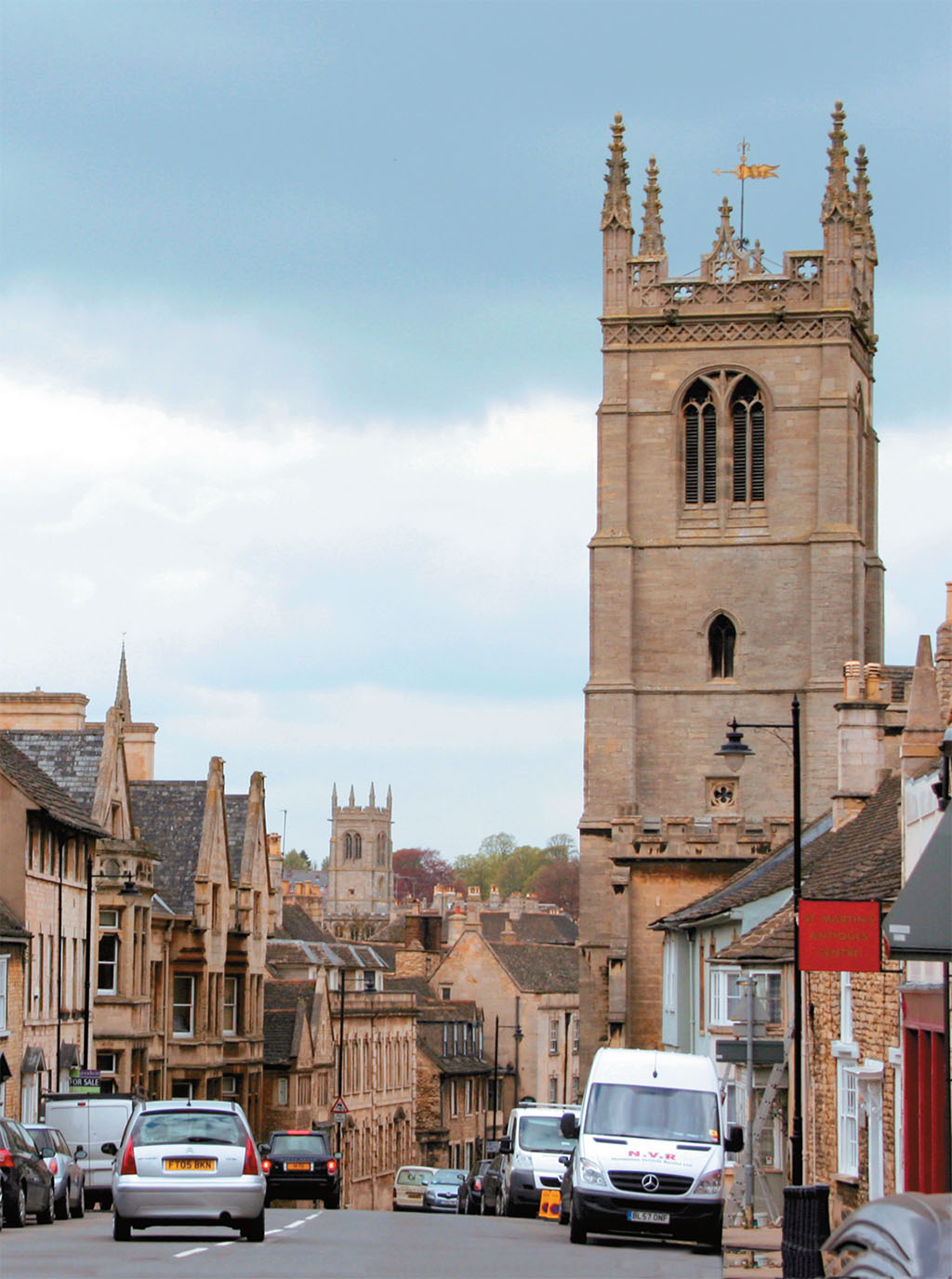 7
Prosperous from the wool trade, 14 medieval churches were built in Stamford. Five remain.
[/caption]
How to get there
North from London on the Great North Road. Stamford lies on the A1 and as there is plenty to see on the way, allow several hours at least. Stamford is also easily accessible on the rail line: From King's Cross in London, change trains at Peterborough, or from St. Pancras and change at Leicester.
Where to stay
Those old coaching inns are a great part of the Stamford experience. The Bull & Swan describes itself at "Quirky Luxury" and the description fits.Each of its bedrooms is named for a member of the Order of Little Bedlam—a 17th-century drinking club. The dining is terrific.
www.thebullandswan.co.uk
Just down the street, The George has been one of England's most famous coaching inns for decades. It deserves its reputation. The lounge bar is now in the waiting room for stagecoach passengers to York.
www.georgehotelofstamford.com
The Crown Hotel on All Saints Place is situated in perhaps the best location in the town center, and features beautifully appointed rooms and a locally sourced, traditional English menu.
www.thecrown hotelstamford.co.uk
Where to start …
You can't go wrong beginning any market town visit with a stop at the local Tourist Information Centre. Stamford's is in the Stamford Arts Centre on St.Mary's Street. It's centrally located, but there's no convenient parking close by. Pick up a street map and visitor's guide—and check out what's going on. There is a popular and easy to follow Town Trail that directs visitors through narrow passageways and to market squares.
What's the highlight?
The highlight of any visit to Stamford is Burghley House. The extraordinary Elizabethan mansion is regarded as perhaps the finest Tudor palace in the country.Though Burghley has gone through some modifications over the centuries, the integrity of its 16th-century architecture has remained intact. Generations of Cecil nobility have added to its fine collections of art and furnishings.
In addition to ornate, sumptuously furnished state rooms and the estate complex at Burghley, visitors will also find the Gardens of Surprise and a renowned garden of contemporary sculpture. And, since 1585, huge herds of fallow deer have been grazing in the 1,300 acres of surrounding parkland.
www.burghley.co.uk
'Since 1585, huge herds of fallow deer have grazed contentedly on the vast parklands surrounding the Burghley House estate'
[caption id="ADaytoVisitStamford_img3" align="aligncenter" width="1024"]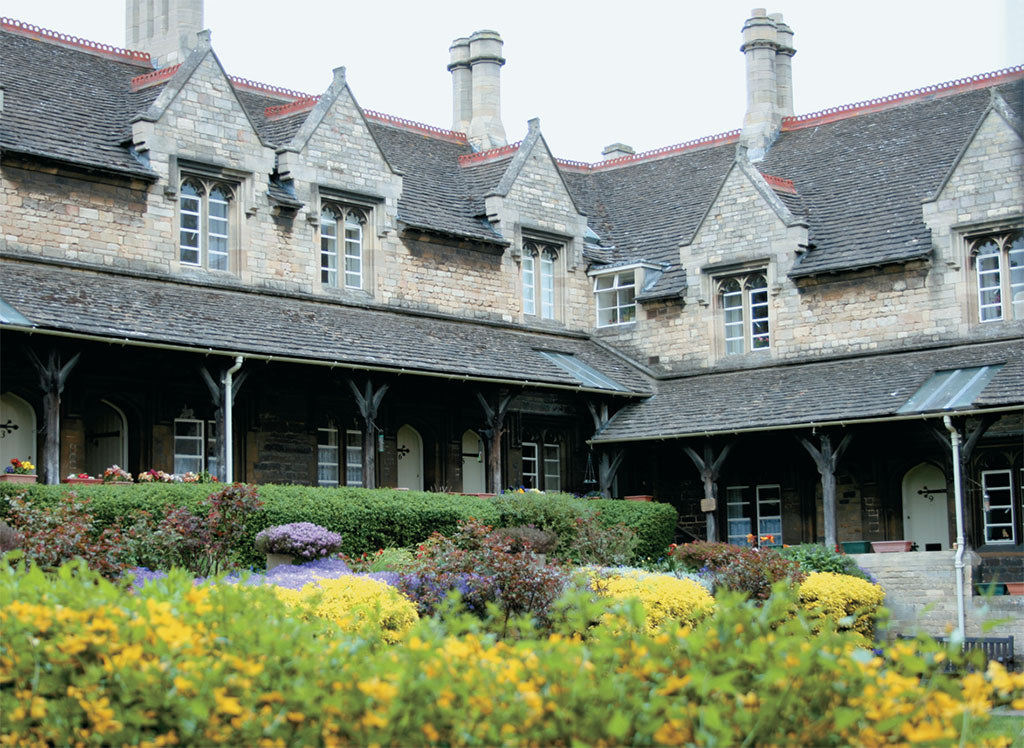 7
Among the more than 600 listed buildings in Stamford, Browne's Hospital was founded as an almshouse by local wool merchant William Browne in 1475. The former almshouse now boasts a dozen comfy apartments.
[/caption]
Take lunch
By the time you've explored Burghley House and gardens, you may be ready to take lunch at the lovely café there in the Orangerie. If you decide to head back into town, there is no shortage of delightful options along High Street, around Red Lion Square and down by the river. On Fridays, Broad Street and its environs host one of the finest markets in East Midlands, offering unlimited picnic options. For coffees and cakes, the recommendation is Truffles on St.Mary's Hill.
In the afternoon
Stamford is a great place for just looking around. Sir Walter Scott called Stamford "the finest stone town in England," and it still may be. After all, the old town center has more than 600 listed buildings built of locally quarried light gray limestone.
The town's five medieval churches are generally open to visitors. Do climb the steps to Browne's Hospital on Broad Street as the 1474 almshouses contain original furniture and stained glass. Though you'll get inside only on weekends (11-4), the old cloister and terraces are awash with flowers.
The Burghley Almshouses down by the river are worth a look too. On warm afternoons, take tea across the street in the courtyard of The George. On the edge of town are the 12th-century ruins of St. Leonard's Priory. Stamford is also a far better than average shopping town, with its gaggle of interesting antique emporiums, booksellers and specialty shops from coiture to confectioners.
[caption id="ADaytoVisitStamford_img4" align="aligncenter" width="1024"]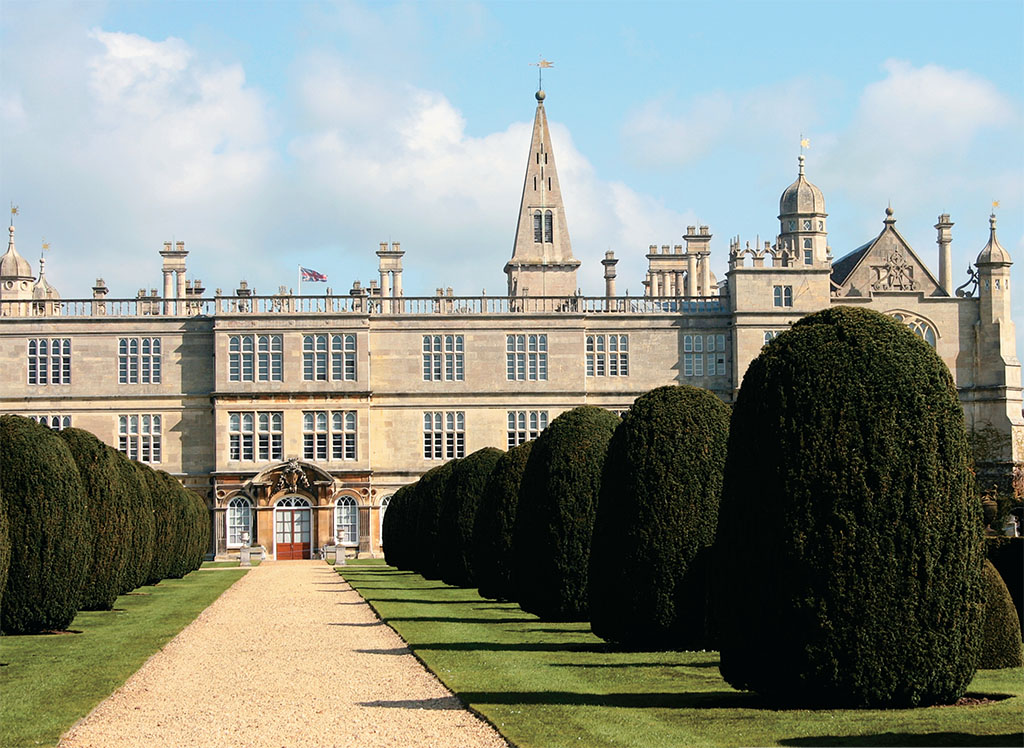 7
William Cecil's Burghley House and its superb gardens attract most visitors to the pretty Lincolnshire town of 20,000.
[/caption]
Dinner in town
This is one time when you may not have to go far. The dining rooms of both The George and the Bull & Swan offer perhaps the town's finest dinner options. The Toby Norris Inn on St. Paul's Street, which was built in 1695 and looks it, serves great food, from top-drawer pizzas to a diverse grill menu at moderate prices.Again, abundant options are readily at hand in the town center.
For an enchanting evening
The Arts Centre is one of the oldest provincial the aters in England, built in 1768. Throughout the year it hosts an active calendar of productions and performances.
www.stamfordartscentre.com
The Corn Exchange Theatre on Broad Street also boasts a full program of arts events and drama productions by local amateur and professional companies.
www.stamford-corn-exchange.co.uk
The Stamford Shakespeare Company performs at Tolethorpe Hall, regarded as among Europe's top open-air theaters.
www.stamfordshakespeare.com
'The jewel in Stamford's crown is Burghley House, perhaps the greatest Elizabethan mansion'
[caption id="ADaytoVisitStamford_img5" align="aligncenter" width="803"]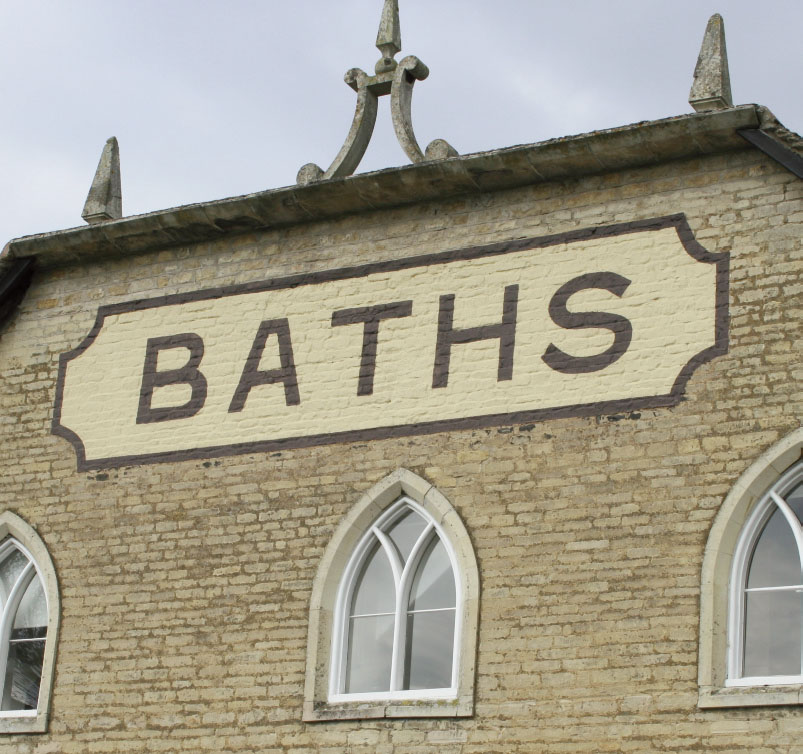 7
With its regular street markets and an attractive pedestrian precinct in the center of town, Stamford offers visitors a rich collection of specialist shops, cafes and local independent retailers.
[/caption]
Neat to know
If you'd really like to hear the story of Stamford, take a walking tour with Blue Badge guide and local historian Jill Collinge. Ask at the Tourist Information Centre in the Arts Centre, or ring her directly at 01780 410780.
Early every September, the town of Stamford becomes an international equestrian magnet, inundated for the world-famous Burghley Horse Trials.
www.burghley-horse.co.uk
The grave of Daniel Lambert in St.Mary's Cemetery is also a noted, if quirky, sight to see in Stamford. Lambert was a man of great renown—and great size—weighing in at 739 pounds and measuring more than nine feet around when he died at age 39 in 1809.His tombstone tells his story.
[caption id="ADaytoVisitStamford_img6" align="aligncenter" width="1024"]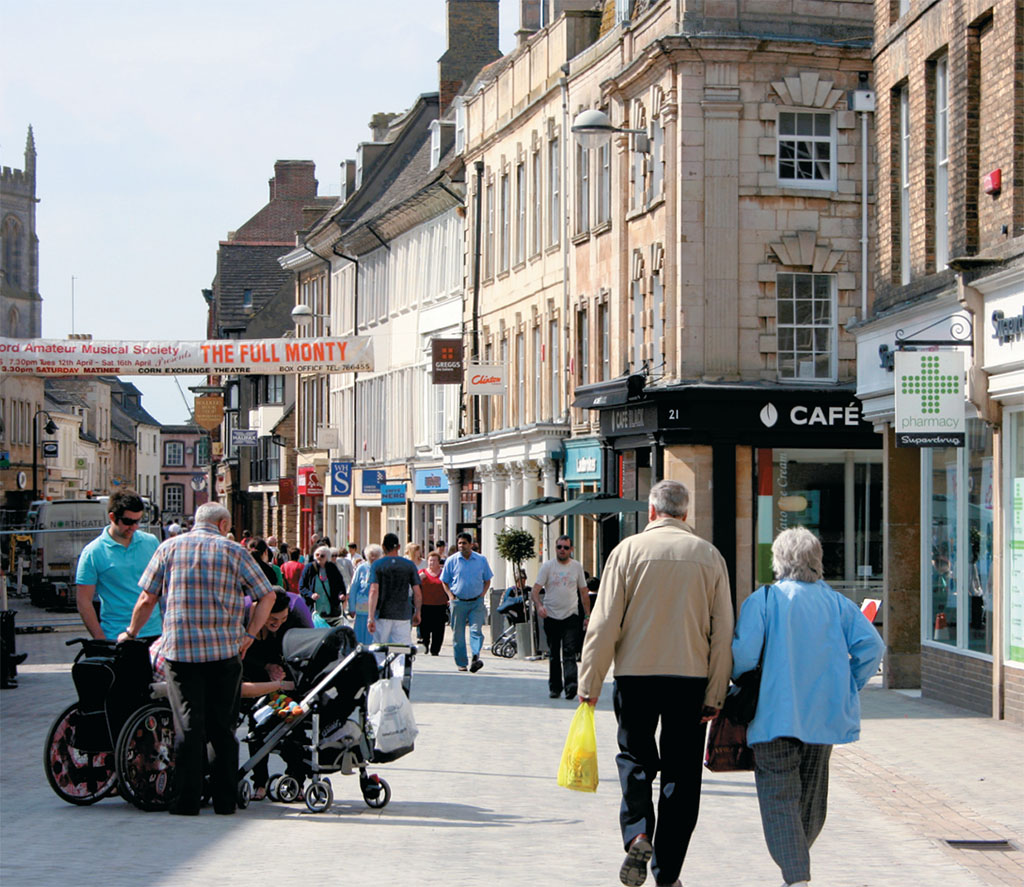 7
[/caption]