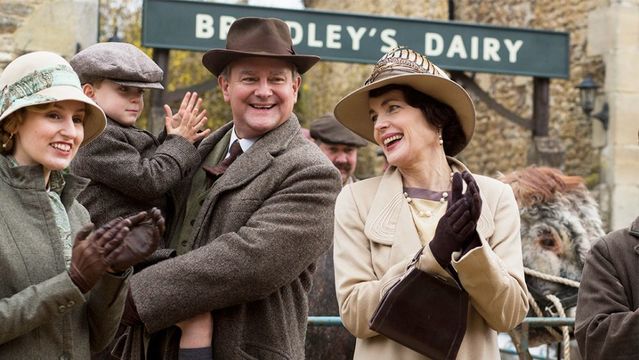 Do you want to know what's going to happen in the Downton Abbey movie? Then check out this exclusive behind the scenes look 
Until now we've just had a look at a teaser trailer, but then NBC's Today show was granted an exclusive BTS look at the set of the new Downton Abbey movie. And got to chat with the cast, including Hugh Bonneville and Joanne Froggat.  
The movie is set to be released in September, 2019 and already is subject to fan gossip and speculation about the storylines and characters who'll return. What we know so far, is that the entire cast are due to return, even Maggie Smith, except for Lily James, who felt her character had moved to New York during the series so would be unlikely to return to Downton Abbey.